Croatia today
Croatia is the Med's destination of the moment, but its cultural scenes are becoming just as valued as its coastline, as Jonathan Bousfield finds out
In February of this year Monte in the chic Istrian town of Rovinj became the first Croatian restaurant to receive a Michelin star. It was one of 34 eateries on Michelin's inaugural Croatian list. Nobody would argue with the choice of Monte, a famously creative restaurant that has had reviewers agog ever since it opened. What's odd is that it took Michelin until 2017 to get to grips with Croatia, a country that has been flexing its culinary muscles for quite some time.
Well over 15 years have passed since Croatian tourism threw off the post-war blues and started clambering its way back up the European holiday league. In that time we've become accustomed to several of the country's trademarks – the rugged drama of the Adriatic coastline, the translucent purity of its sea, a profusion of good food and wine, and the generally easygoing, un-jaded attitude of the locals themselves.
A record sixteen million tourists visited Croatia in 2016, and if the first few months of the year are anything to go by, this number will be topped in 2017. Dubrovnik in particular has seen a 100% increase in the number of guests over the last 8 years, many of them drawn, perhaps, by the city's role as a shooting location for Game of Thrones, Star Wars, the new Robin Hood… The word on the streets is that James Bond may well be next.
There's concern that the Croatian economy is becoming too reliant on the tourist trade as its other industries struggle. However tourism remains the one effective window on the country's culture that outsiders have at their disposal. And with more and more of the world's media outlets becoming besotted with the charms of the Adriatic coast, Croatia is beginning to wield more in the way of soft power than its citizens sometimes realise.
All of which makes Michelin's (albeit belated) recognition of Croatia's starched-napkin potential very welcome indeed. When it comes to cuisine however it is what might be termed the casual-dining revolution that has taken Croatia by storm over the last two years. The country has gone bistro crazy, with a new breed of breezy bar-restaurants serving faster, simpler food, but with the same level of culinary imagination as the big-hitters of the haute cuisine world. It was in Zagreb and Split that the bistro revolution first took off, with restaurant owners catching on to the fact that contemporary customers wanted breakfasts, brunches and light lunches just as much as a multi-course blow-out. Ethnic cuisine broke out of its traditional boundaries too, with Croatian chefs increasingly eager to toss a bit of Asian spice into their pans of fish and prawns.
Even traditionally conservative Dubrovnik is catching up, with a profusion of new restaurants offering seafood with a global twist. Much-praised Pantarul is typical of many in taking its inspiration from old Dalmatian recipe books as well as contemporary European cooking, while continuing to nurture the cult of the locally-sourced ingredient. Taking the restaurants on at their own game is Piknik Dubrovnik, a bespoke picnic service that provides folks with a hamper full of local deli produce (not forgetting the wine to go with it), and then provides the coordinates for some beautiful spots at which to scoff it.
Another aspect of Croatia that never seems to stand still is the DJ-festival scene, nowadays such an entrenched part of the Croatian summer that it's easy to forget that it only started eleven years ago (when the first ever Garden festival took place in Petrčane). The Garden team have spent the last two years re-tweaking the festival format, calling a halt to the Garden Festival itself and initiating new events such as Love International (which kicked off in 2016) and Beats, Beer and Boogaloo (the new boy of summer 2017). Like its cuisine, Croatian festival culture keeps on finding new niches to explore, hence the rise of boutique events such as the arty and alternative Indirekt (Umag; June) or the eclectic global mash-up that is Goulash Disko (Vis; September).
Music festivals represent just one part of a much broader menu of bespoke cultural events embracing everything from performance art to literature. Indeed it's not too far fetched to see the Adriatic as some kind of kind of international cultural incubator, fed by the annual descent of all kinds of creatives from Croatia and beyond. Film festivals are just one example of how this works: while you can mingle with the world's top art-film directors at Motovun (Istria; July), you can also check out local documentary-making talent at the Liburnia Film Festival (Opatija; August), gorge upon a buffet of animated shorts at Supertoon (Šibenik; July), or catch the best new Southern European features at the Mediterranean Film Festival (Split; June).
One place that has reinvented the whole idea of the cultural festival is Croatian capital Zagreb. Design District Zagreb transforms the area around Martićeva Street into a huge week-long arty party in June; while The Courtyards turns forgotten corners of the old town into pop-up concert and party spaces in July. Nothing in Zagreb has changed more over the last two years than the Advent season, a celebration of craft beer, boutique wines and gourmet street food that breaks the mould of the traditional Christmas market and presents visitors with something quintessentially, quirkily Croatian instead.
The rise of Zagreb as a tourist destination is symptomatic of the rise of Croatian cities in general. It's the mixture of cultural swagger, gastronomic ambition and Mediterranean vivacity that has seen Zagreb, Split, Zadar and Pula join Dubrovnik on Croatia's ever-expanding urban bucket list.
Indeed the city-break pack has now been joined by erstwhile ugly duckling Rijeka, now preening itself in preparation for becoming European Capital of Culture in 2020. A city of shipyards book-ended by beach resorts, Rijeka is in many ways the Adriatic answer to Manchester, a post-industrial city with a punk-rock heritage, bags of attitude, and a lot of tumbledown factories just waiting to be given the renovation treatment.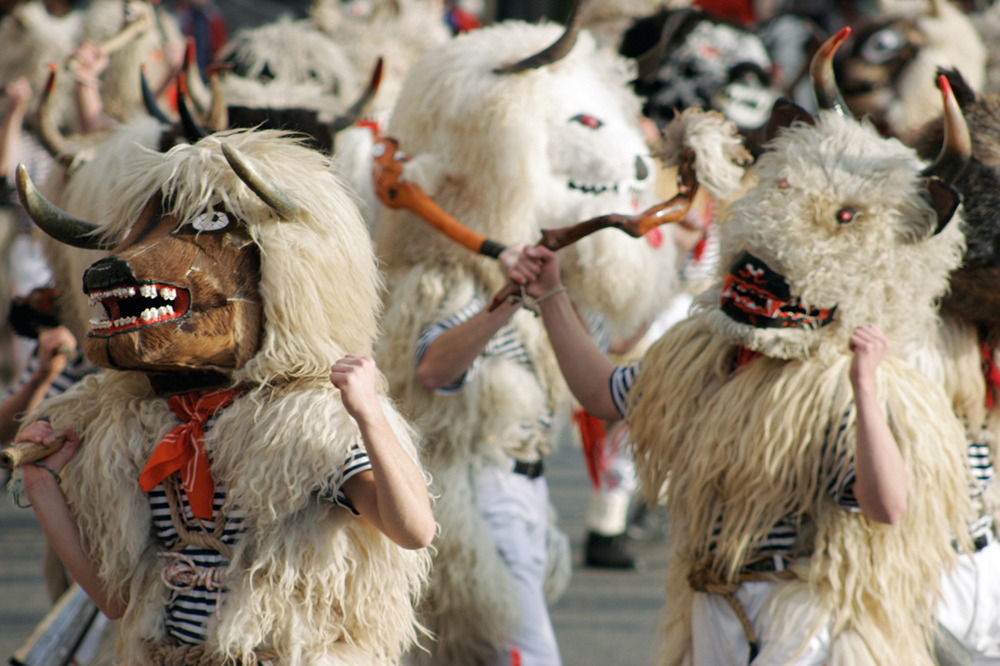 Something of a cult is developing around Croatian architecture and design, and shops selling locally made clothes, accessories and domestic items are becoming destinations in themselves. Veritable arks of local ingenuity include Life According to Kawa in Dubrovnik, -Love, Ana in Zagreb, Komo in Pula, or Prostor in Rovinj's Lone Hotel - a building that has itself become a contemporary Croatian icon.
Perhaps the most eloquent statements of Croatian contemporary style can be found in its museums, thanks to a spate of recent openings that turn holiday sightseeing on its head. February saw the reopening of the fabulously restored Ducal Palace in Zadar, a sensational addition to a city that already has a reputation of being at the cutting edge of Adriatic regeneration. Elsewhere, the Museum of the Vučedol Culture just outside Vukovar is an object lesson in how to turn bronze-age archaeology into a compelling visual experience. Most spectacular of all is the Museum of the Apoxyomenos in Mali Lošinj, a purpose-built pod housing a single iconic exhibit: a timelessly graceful Graeco-Roman statue shipwrecked off the island in the first century AD. Maybe this 2000-year-old hunk of bronze, cocooned in a museum that looks like something from outer space, is Croatia's ultimate exercise in seduction.