One of the most memorable images of the year so far was the sight of Dubrovnik being burned to a crisp in the penultimate episode of a popular fantasy show. This disturbingly destructive piece of televisual fiction was almost like the CGI-assisted reenactment of an earlier catastrophe, the great Dubrovnik earthquake of 1667. This real-life event also left the city in ruins: Dubrovnik's post-tremor reconstruction produced the planned Mediterranean-Baroque town we know today.
The conflagration featured in Game of Thrones is by no means the first example of life being revisited by art. In 1717 English poet Alexander Pope published his Monster of Ragusa (Ragusa being the name by which Dubrovnik was formerly known), a satirical ballad that made fun of a sensationalist news-sheet report claiming that a giant had been seen stalking the Dalmatian countryside. Pope's comic giant terrorizes the townsfolk and berates them for their dissolute and immoral ways, before farting a whole dragon out of its arse.
What all these corny dragon tales demonstrate is that places like Dubrovnik will always inspire fantastic stories – although there's always a danger that the fictional tales will have more impact on the visitor than the true story of the destination itself.
King's landing © Flo-pictures
When it comes to real-life narratives, Croatia has had an extraordinary year. The Croatian football team's astounding run in the 2018 World Cup left kids all over the world enthralled by the skills of Modrić, Rakitić Perišić and Mandžukić – and very often able to correctly pronounce their names. Clad in a replica shirt and somewhat un-diplomatically rooting for her own team, Croatian president Kolinda Grabar Kitarović became something of a global thing – although she continues to be a politically controversial figure at home. Barely six months after the footy, Croatia's male tennis team won the Davis Cup, beating France in Lille. The capital Zagreb became a city of triumphant homecomings.
No doubt aided by Croatia's presence in global popular culture, the country's tourism boom has shown no signs of slowing down. Bold new hotels (such as the Park in Rovinj), glamping grounds (almost everywhere in Istria) and tree-house resorts (Plitvice) ensured that there was always something here for the international travel magazines to write about. On the minus side, Croatia became associated with "overtourism", with cruise-ship visitors to Dubrovnik rendering the Old Town almost impossible to get in and out of during high season. It is tempting to think of the city's incineration in Game of Thrones as divine retribution for the local authorities' failure to turn the cruise ships away.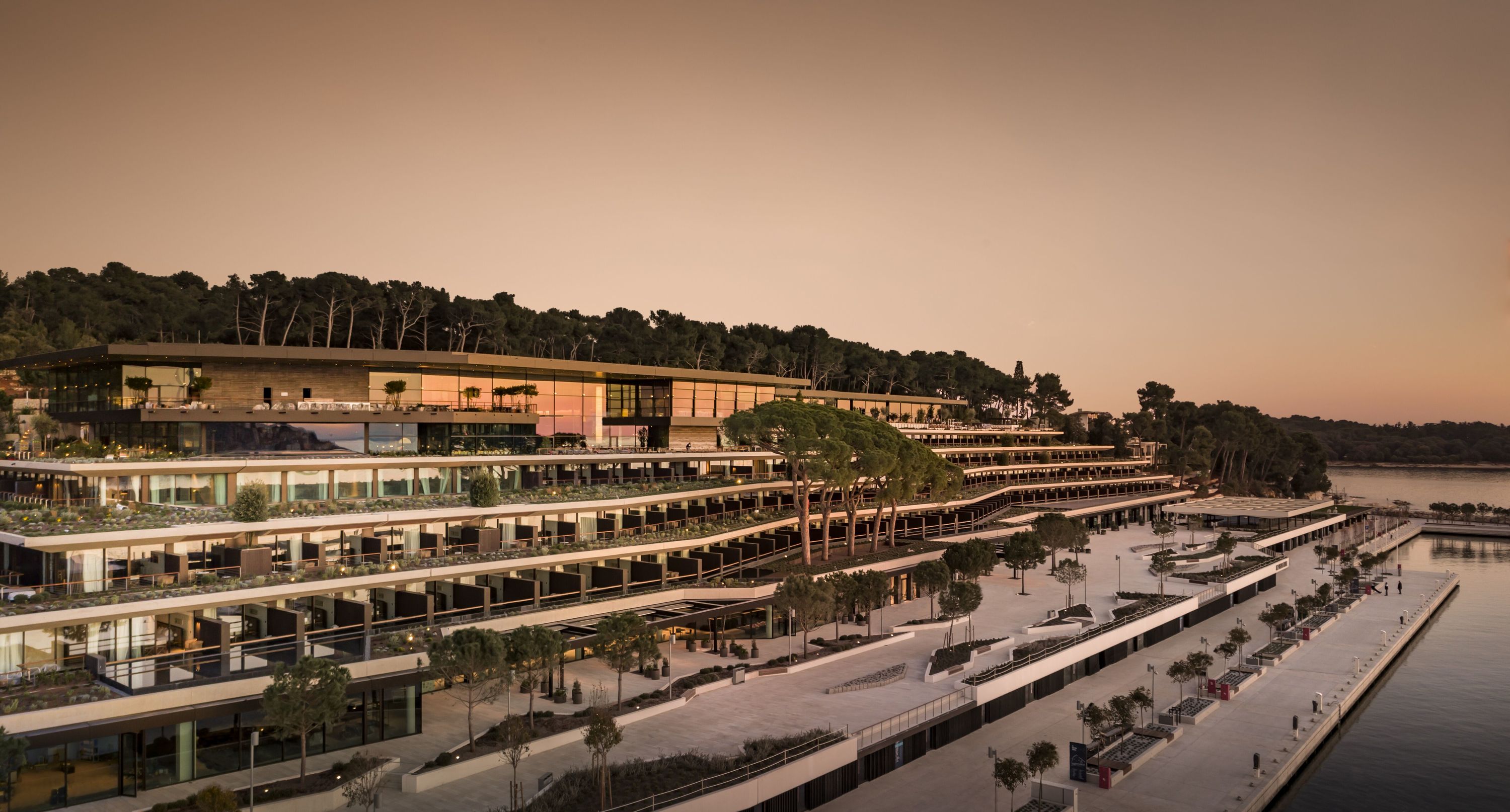 Hotel Park Rovinj © Maistra.com
Helping to keep Croatia in the travel-media's eye is Rijeka's upcoming stint as European Capital of Culture, a status it will share with the Irish city of Galway throughout 2020. What makes Rijeka doubly important as some kind of cultural ambassador is the fact that it's very different from the more photographed, just-look-at-my-centuries-of-civilization cities like Dubrovnik, Split and Zadar. Demonstrating that there is more to local life than the glossy surface of the tourist brochure, post-industrial Rijeka displays the urban, edgy side of the Croatian coin.
For evidence that the Croatian Adriatic is undergoing huge infrastructural changes look no further than the huge pylons that can be seen emerging from the sea just north of the Bosnia-Herzegovinian enclave of Neum. These are the beginnings of the future Pelješac Bridge, a graceful 2.4km span which will carry the main southbound motorway from the mainland to the Pelješac Peninsula, bypassing Neum in the process. Entrusted to the China Road and Bridge Corporation in 2018, this huge project will ultimately link up Dubrovnik to the rest of Croatia's highway network, and ensure that it's no longer necessary to travel through 19km of Bosnia-Herzegovina in order to get from one part of the country to another. Work on the bridge began in January this year, and is expected to be finished in 2022.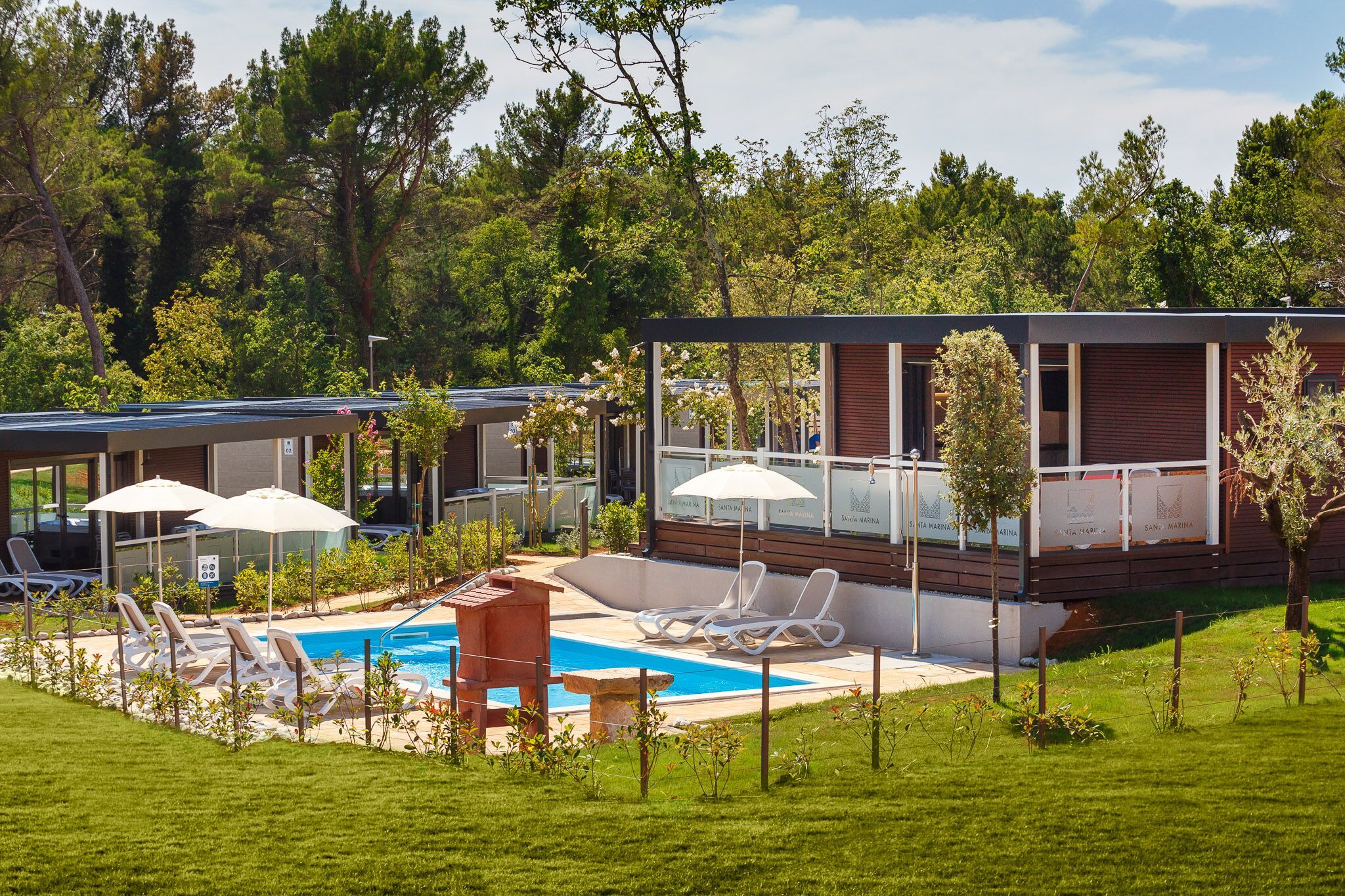 Santa Marina camping © Robert Maric
The Pelješac Bridge project formed the symbolic backdrop to an international business summit held in Dubrovnik in April, when a high-level Chinese delegation led by prime-minister Li Kequiang pow-wowed with Croatian counterpart Andrej Plenković and representatives of fifteen other Central- and Eastern European states. One of the unforeseen outcomes of this meeting of East and East was the visit of Beijing businesswoman Jiang Yu to the northern Croatian village of Kumrovec, birthplace of erstwhile communist strongman Josip Broz Tito. Yu expressed a keen interest in Kumrovec's former communist-party Political School, a semi-derelict hotel and congress centre that housed refugees during the 1991-5 war and has stood largely unused ever since. Chinese real-estate firm Zhongya went on to buy the building for 14 million kuna (1.9 million Euro) in May, proposing to turn it into an upmarket hotel and Tito memorial centre. Coming to terms with the Tito epoch is something that mainstream Croatian museums have always found it difficult to do, wary of the political controversy that such attempts might invite. If the initiative comes from a distant investor, however, maybe the subject is easier to broach.
Back in Dubrovnik, a city whose old-school museums are significantly less exciting than the city's dramatic history would lead you to expect, it has also been left to the private sector to come up with a tourist attraction that adequately sums up Tito, communism and Croatia's part in its rise and fall. Despite its fairground, roll-up-for-the-crazy-curiosities-of-communism title, the newly-opened Red History Museum does an admirable job of serving up the social history of Croatia during the its socialist, Yugoslav incarnation. With a collection largely sourced from public donations, it also reveals the family photos an childhood memories of those who grew up in the pre-1991 era. It's full of stories in other words. And definitely no dragons.