20 great things to do in Pula
Discover the best things to do in Pula with our insider's tips on sightseeing, dining and drinking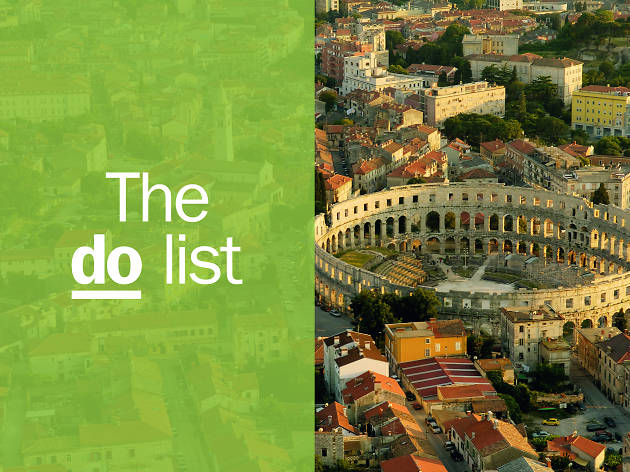 Istria's historic main city of Pula is symbolised by its Roman amphitheatre, scene of a surprisingly wide range of outdoor events every summer. Festivals of film and electronic music, and concerts by everyone from Elton John to José Carreras, fill the 2,000-year-old arena, with its near intact walled ring. Roman remains also form Pula's city centre, dominated by a hilltop Venetian fortress. With docks rather than beaches nearby, many head south for out-of-town seaside fun in Verudela and Medulin.
RECOMMENDED: more great things to do in Pula.
Done something on this list and loved it? Share it with the hashtag #TimeOutDoList and tag @TimeOutEverywhere.
You can also find out more about how Time Out selects the very best things to do all over the world, or take a look at our list of the 50 best things to do in the world right now.
The full list
1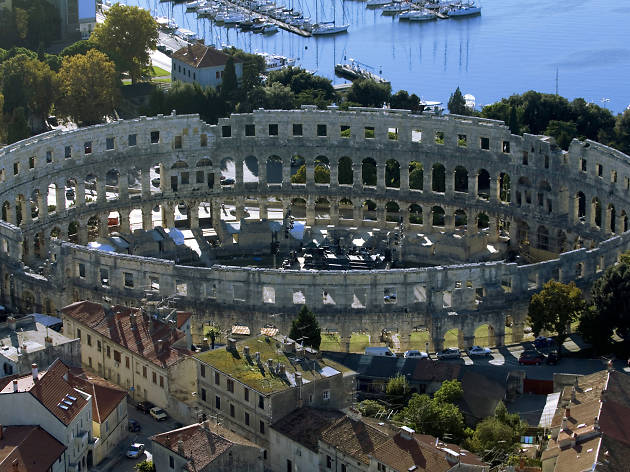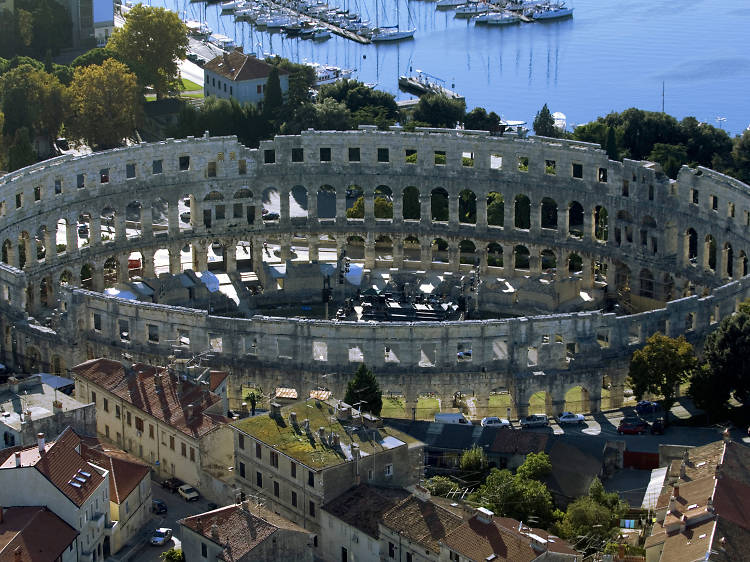 Explore Croatia's Colosseum
It doesn't require much imagination to conjure up the gladiatorial battles that would have taken place in Pula's Amphitheatre 2,000 years ago. In fact, you can even stand in the tunnels and corridors where warriors and lions were kept before entertaining crowds of up to 25,000. Built over the course of a century, the Amphitheatre was given its final touches in AD81 by the Emperor Titus, also responsible for the Colosseum in Rome. Today Pula's is more intact, boasting a near complete ring of walls. It is also in regular use, staging the Film Festival, the opening night of electronic music bash Outlook, Dimensions and big-name concerts.
2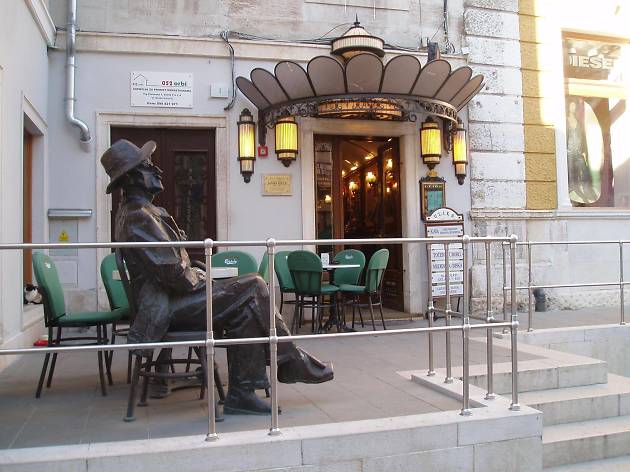 Abandoning Dublin in 1904, writer James Joyce and his new love Nora Barnacle headed for the bright lights of Zürich. Instead, the couple would spend their first European winter in Pula, Joyce teaching English to Habsburg naval officers. He was hardly fulsome in his praise of the city, which he and Nora left for Trieste the following spring. Despite this, a convivial Pula café is keen to play up this historical circumstance, calling itself Uliks ('Ulysses') and placing a statue of Joyce surrounded by bar tables on its terrace.
3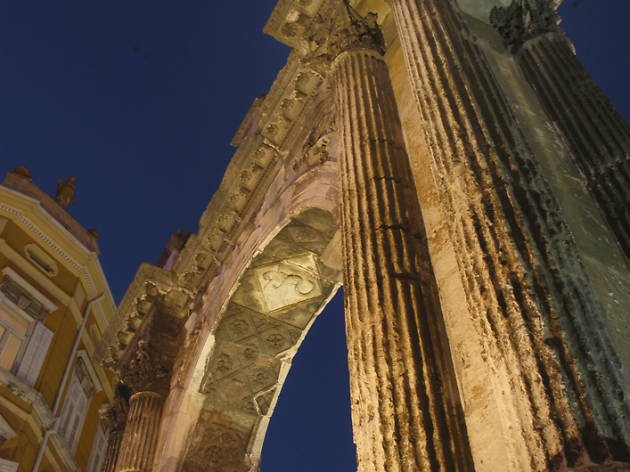 Having helped win the Battle of Actium in 31BC, the high-ranking Sergii family built a triumphal arch to themselves in Pula. The Arch of the Sergii remains the main gateway into what is now Pula's historic centre, virtually intact after more than 2,000 years. Today's pedestrians walk below its portal to access ulica Sergijevaca, somewhat incongruously passing a branch of Spanish clothing chain Mango. Closer inspection of the historic landmark reveals details relating to the events of 31BC, the names of the Sergii clan inscribed on the columns, and a chariot on the frieze.
4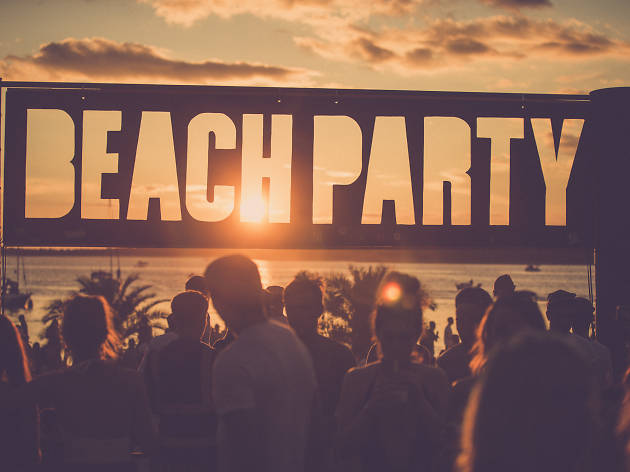 Dan Medhurst
Go wild at Outlook and Dimensions
The Croatian offshoot of Leeds festival SubDub, September's Outlook is a four-day celebration of soundsystem culture that takes place at two stand-out locations around Pula. After the opening night at the Amphitheatre, the action moves to the main site at the abandoned fort of Punta Christo. Tunnels, moats and beaches all come into play as leading exponents of dubstep, ragga, garage and reggae make best use of the isolated location. Three-hour boat parties set off at regular intervals. Dimensions, Outlook's sister fest, takes place the week before, with a four day-er showcasing the best of techno, house and electronica.
5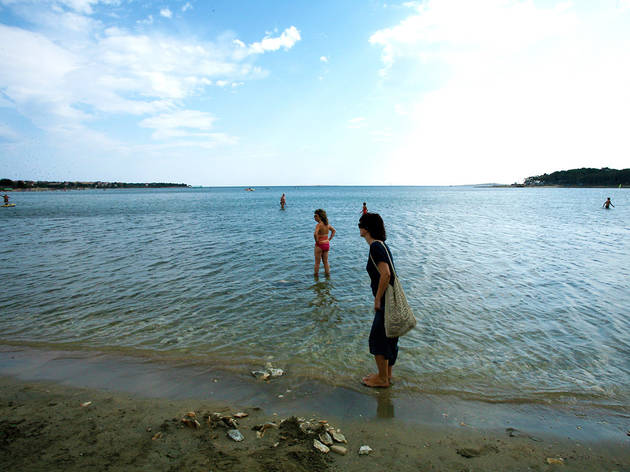 © Vanda Vucicevic/Time Out
The main destination in Istria for watersports, Medulin spreads out around a twisting promontory a short drive (or bus ride) south-west of Pula. Dotted with campsites and resort hotels, Medulin offers all kinds of activities on and, to a lesser extent, off the water. You can charter a boat or learn how to sail, dive with varying degrees of difficulty, windsurf, surf, waterski, jetski or just jump on an inflatable banana boat.
6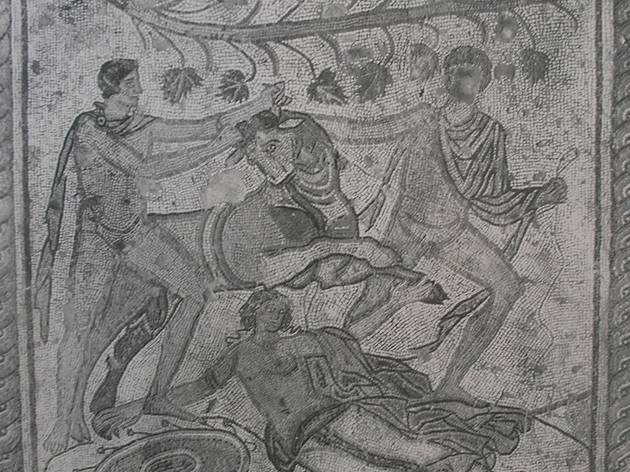 Find Roman treasure in a car park
Conservationists were probably not on the municipal committee that decided to build a modern residential block over a fine Roman mosaic dating from the third century – and a car park beside it. Once impossible to find for the first-time visitor, this wonderful artwork six metres wide and 12 metres long has now been provided with a small sign, at least, saying, 'Rimski mozaik Kažnjavanje Dirke' and given the address of Sergijevaca 16 on google maps. Once the living-room floor of a well-to-do Roman citizen, the mosaic depicts the Legend of Dirce, a Dionysian niece-slayer.
7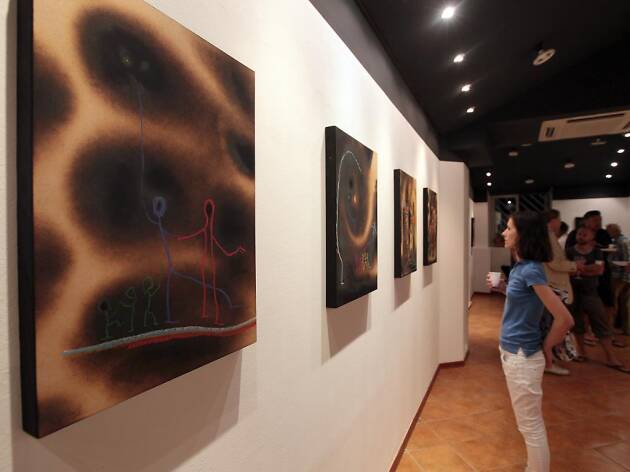 Admire photography at Galerija Makina
Calling itself 'an exhibition space for contemporary photography', the evening-only Galerija Makina near the Pula waterfront offers a regularly changing calendar of challenging art. Run by Hassan Abdelghani, a photographer himself, in 2017 the gallery staged shows with New York, a women's prison and motherhood as their themes. Displays are not limited to photographic paper – video works are also included, such as 'Nothing New Under The Sun' by award-winning Austrian Michael Goldgruber scheduled in September 2017. Opening nights are key events in the local cultural scene.
8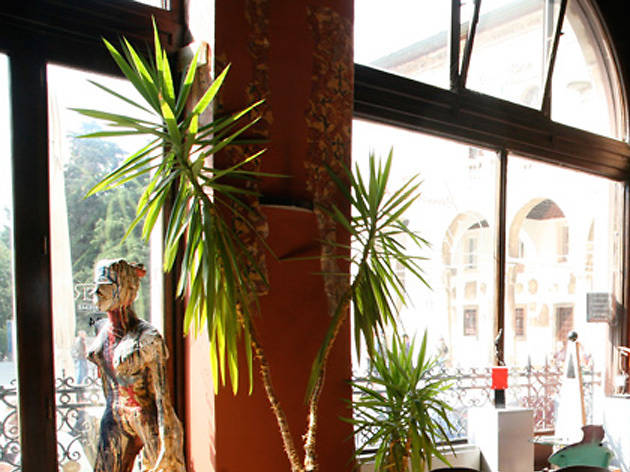 © Vanda Vucicevic/Time Out
With a prime location on the focal Roman forum, Cvajner does justice to its surroundings, filling a former bank with tastefully arranged retro furniture, objets d'art and bohemian finds. Its alternative name is the Kunstcafe. But there's more to Cvajner than wacky design beneath high ceilings. Offering the best coffee in town, Cvajner also has the best selection of beers, from Belgium, Germany and beyond, and cooling fruit cocktails in summer. Throw in a shaded terrace beside the Renaissance City Hall and 2,000-year-old Temple of Augustus, and you several compelling reasons to start, or end, the day here.
9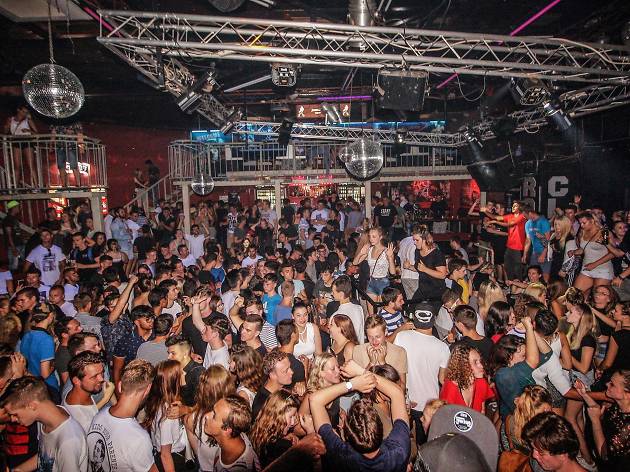 Pula's party venue of choice since 1965, Uljanik puts on DJs pretty much every weekend, offering affordable nights out to its fun-focused regulars. Sat near the shipyard of the same name, the club comprises a huge dance floor, and outdoor stage and courtyard for the occasional live act. If you're after a sophisticated evening, this may not be the right choice, but for a messy night with a vague theme to it, Uljanik's the one.
10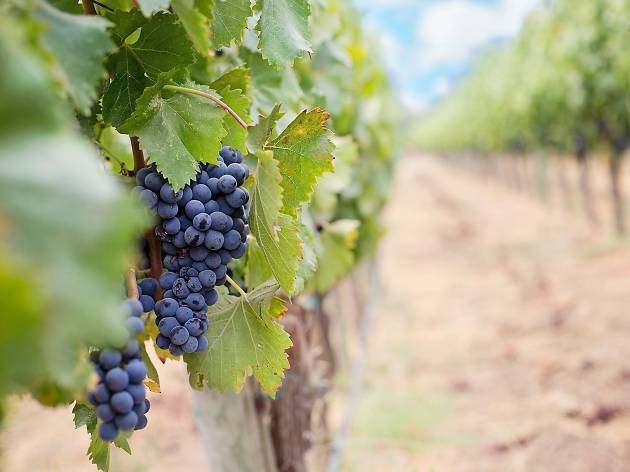 Sample local wines at Enoteca Istriana
With 14 choices of malvasia alone, the Enoteca Istriana on the Forum is Pula's go-to venue for regional wines. Sommelier Alena Stuparić has selected the red Teran range – from Marko Geržinić, Gianfranco Kozlović and Franc Arman – with equal care and attention. Both an outlet and a bar, the Enoteca is also the place to taste the famed Istrian prosciutto and olives. Knowledgeable staff are on hand to guide the uninitiated, and a small array of samples might be the way to start any visit.
11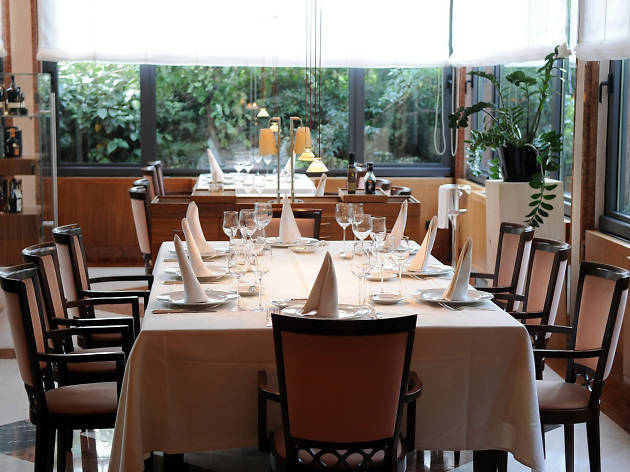 In a secluded spot by the naval cemetery outside of the city centre, Milan has been the gold standard for quality dining in Pula over many years. Reassuringly pricy but by no means extortionate, this family-run concern is the kind of place that allows you to indulge in one holiday splash-out. Shellfish is the way to go here, and most dishes involve the own-made olive oil produced within close range of the restaurant. Much like the menu, the wine list is extensive and focused on Istrian produce. Milan is also a three-star hotel, so if you're making a night of it, you can even stay over.
12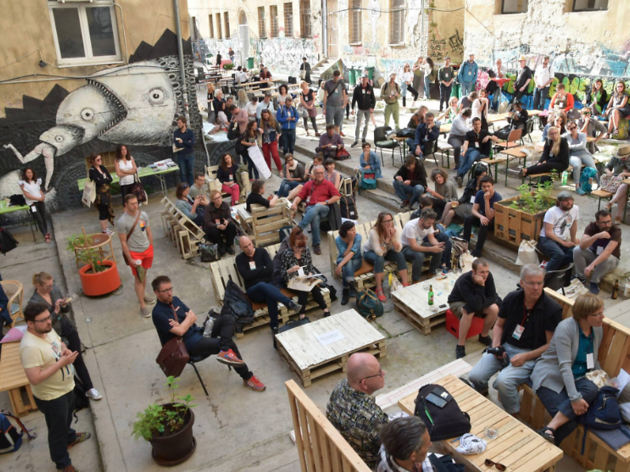 An arts and community centre set in a former military school for the Austro-Hungarian army, Rojc is Pula's main venue for underground culture. Home of a myriad NGOs, Rojc initially became notorious for the rave parties that were held here, not long after it was abandoned by the Yugoslav Army and pressed into service to house refugees in the 1990s.Today there is a more organised feel to proceedings, an agenda, in fact, of exhibitions, films, talks and conferences, with a little music thrown in.
13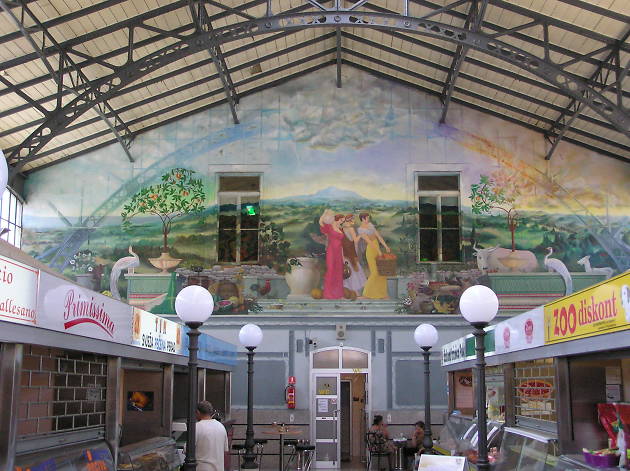 Unlike the main markets in major Croatian cities such as Split and Dubrovik, Pula's is housed in a historic building with a distinctive architectural style. Constructed out of wrought iron by the Habsburgs, Pula Market was unveiled before city dignitaries on 18 October 1903. Around the impressive creation of metal and glass, they planted rows of chestnut trees to provide shade, where outdoor stalls were also set up. A complete six-month rebuild in 1997 remained true to the original while improving conditions of storage, refrigeration and ventilation. Traders still fill two floors with meat, fish and sundry local produce, while fresh fruit, vegetables, honeys, wines and oils can be found outside under the ever-present chestnut trees.
14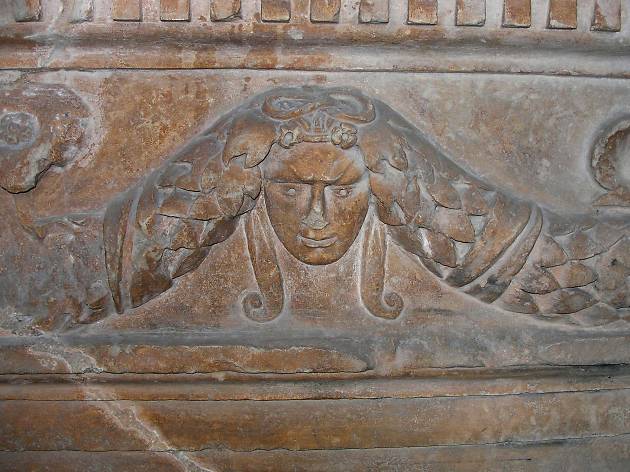 Home of fascinating Illyrian, Roman and medieval finds, the Archaeological Museum of Istria has a history all to itself. Originally set up in the 1800s as a Museum of Antiquities, the establishment went through several changes of location before settling here, in the shadow of Pula's hilltop Venetian fortress. In the meantime, it also added a substantial prehistoric department, one that gives this three-floor collection a more rounded feel. Given Pula's rich Roman heritage, the Amphitheatre-era glass, pottery and sculptures will always be popular, but leave time for the artefacts from the Bronze Age and beautiful medieval calligraphy in bizarre local Glagolitic script.
15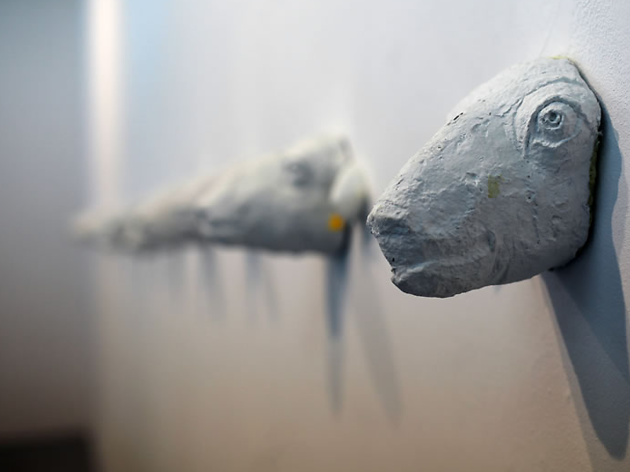 Investigate contemporary art
Located in this adapted space of a former printing works since 2011, the Museum of Contemporary Art of Istria has been staging regular exhibitions while working on setting up a more permanent home within the Venetian fortress. The latest date for relocation is 2020. In similar vein, the museum, known by its Croatian acronym of MSUI, has a somewhat flexible structure, broken down into four main areas. These include Designs & Posters, and Photography, Film & Video, as well as Contemporary Art and Foreign Art. Temporary shows tend to focus on Istrian artists, such as internationally renowned Zdravko Milić, by way of recent example.
16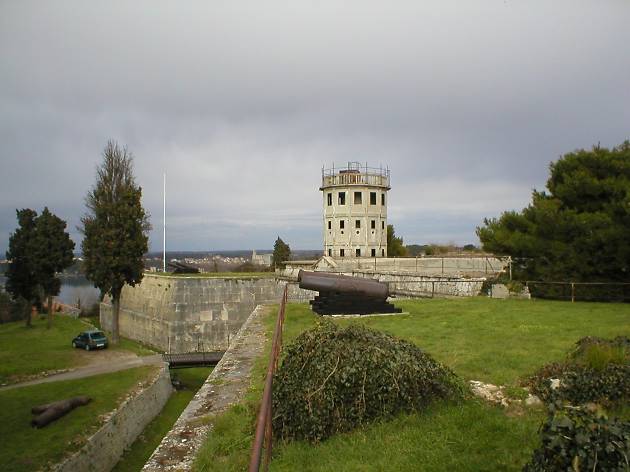 When the Venetians wanted a defensive fortress built here, they turned to French military architect Antoine de Ville. Best known for his star-shaped citadel at Montreuil in the Pas-de-Calais, de Ville created a similar construction for Pula. On the lofty site where the ancient tribe of Histri built their fort, the four-pointed fortress now protected Pula's port. Today it provides fine views of the historic centre to one side and the cranes of the nearby shipyard to the other. Sadly, you won't be able to see much of the Roman theatre that once stood below – its stones were put to good use here in the 1630s.
17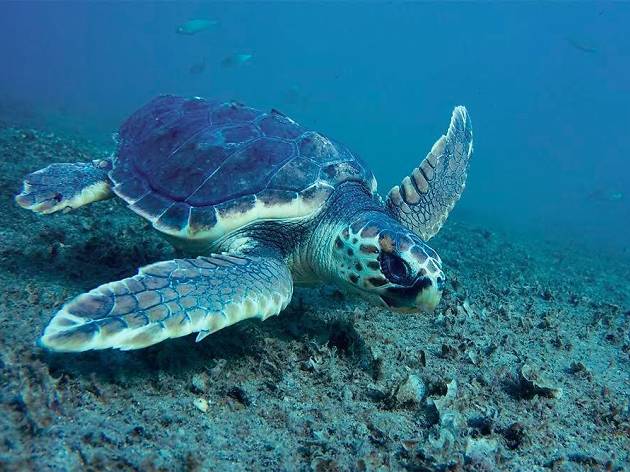 Croatia doesn't go in for hands-on, interactive aquariums. The ones you find are strictly old-school, concentrating on the sea life of nearby waters. Pula's, however, is slightly different. Set in the echoing halls, corridors and even moat of the Habsburg-built fortress in Verudela, Pula Aquarium has made it its mission to save the endangered sea turtle. Numbers of the adult female green turtles in Mediterranean waters are said to be in the hundreds. Setting up a rescue centre, the museum runs educational programmes alongside its regular duty of presenting Adriatic, European and tropical marine and freshwater sealife to the public.
18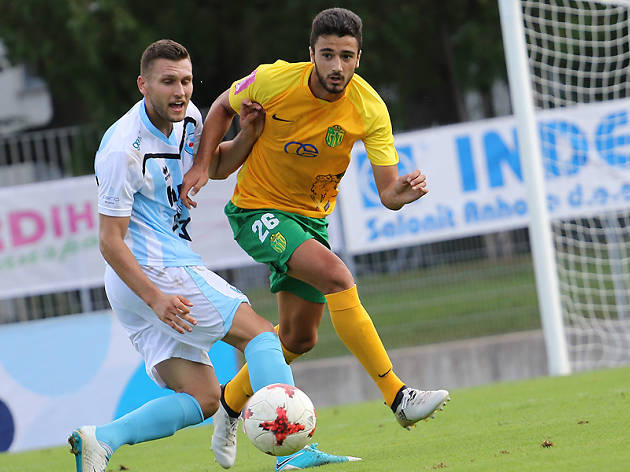 Renovated in 2011, the venerable Stadion Aldo Drosina, close to the Rojc arts centre and Vodnjanka restaurant, is the home of local football club Istra 1961. Currently a top-flight outfit, Pula's main team runs out in the city's traditional colours of yellow and green. Russian ownership failed to work the kind of miracles witnessed at Chelsea, and now an American consortium is hoping to revive Istra 1961, inspired by Rijeka's title win of 2017 that broke the Zagreb monopoly of Croatian football. For the time being, admission is laughably cheap, 40kn for the best seats, and availability is rarely a problem.
19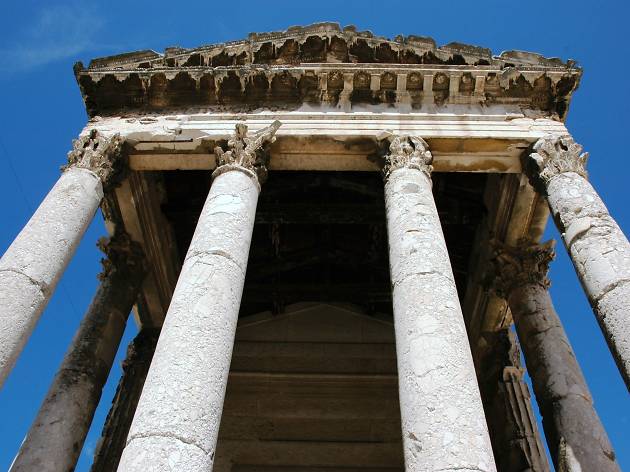 The Temple of Augustus in Pula
Pula's Roman Forum was once fringed by three temples. While it remains the main square of the city's historic centre, car-free and dotted with café terraces, the Forum now only has one: the Temple of Augustus. Standing next to the City Hall, which ate up part of the Temple of Juno, the Temple of Augustus is remarkably intact and considered one of the finest of its kind outside of Italy. Supported by elegant Corinthian columns, it beckons to be explored but its later uses, once as a granary, have cleared its interior of much historic detail. What you see is a lapidarium, with a display of Roman sculpture – but the thrill of being inside such as stately landmark built for and during the time of Augustus should satisfy most curious visitors.
20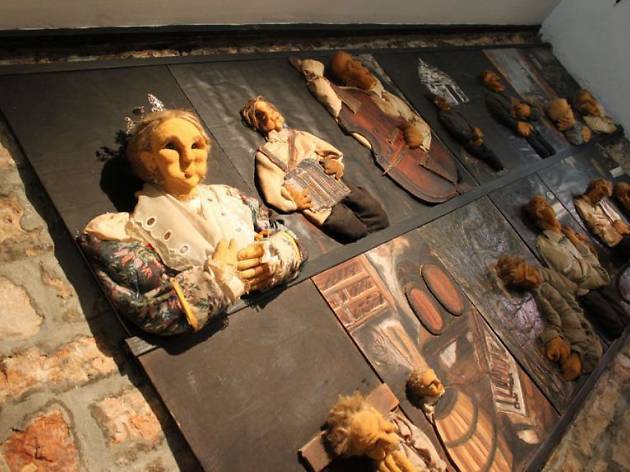 The checked tablecloths, the payments in cash only and the mid-afternoon (and Sunday) closing tell you that you're at a restaurant favoured by wallet-conscious regulars. A look at the menu, and its traditional, seasonal Istrian cuisine, with plenty of game in autumn and winter, confirms it. Then your meal arrives, perhaps pasta fužitwists with meat sauce, and you realise why locals come here – the food's great. Vodnjanka is also close to the Rojc arts centre, so you might meet a few cultural types enjoying a similar cheap lunch.