Pula travel guide
For shopping, culture or arrival by air, Pula is the place. Read our essential Pula travel guide for things to do, restaurants, hotels, nightlife, shopping and more...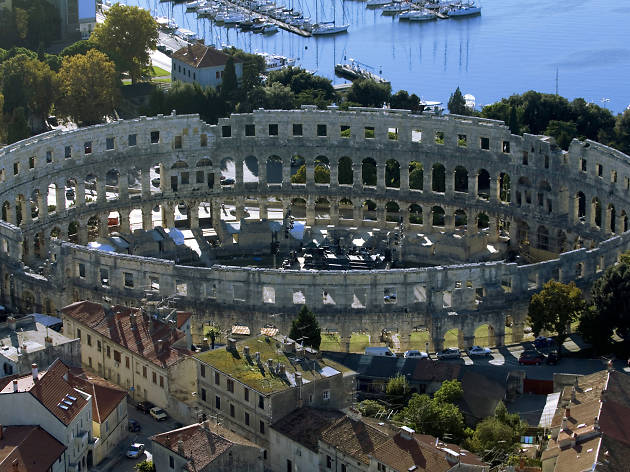 Pula is as urban as Istria gets. It is indisputably the region's commercial centre, and is home to almost half its population. The city's growing status as a happening focus of the arts has been enhanced thanks to two recently opened exhibition spaces: the spectacularly renovated former church of Sveta Srca; and the ramshackle but promising Museum of Contemporary Art of Istria. The Pula Film Festival in July continues to be the biggest show in town, although the city has been catapulted into the music festival premier league with the recent appearance of two major four-day events: Outlook (big names in dubstep and reggae) and Dimensions (the same but with some more cutting-edge DJs).
What the town lacks in terms of attractive waterfront it more than makes up for in terms of antiquities. The original Roman Forum remains the major meeting point with cafés offering outdoor tables. Pula's impressive Roman amphitheatre, or Arena, hosts events all summer. The city's sprawling waterfront includes a port handling close to one million tons of cargo every year, a marina for yachters, a forested stretch of beach with a promenade and, outside the centre, resorts, built in the 1960s and 1970s in Verudela and neighbouring Medulin.