Travel tips every first time Hamburg visitor needs to know
Find out the dos and don'ts of navigating the city, from worthwhile boat tours to museum tips and more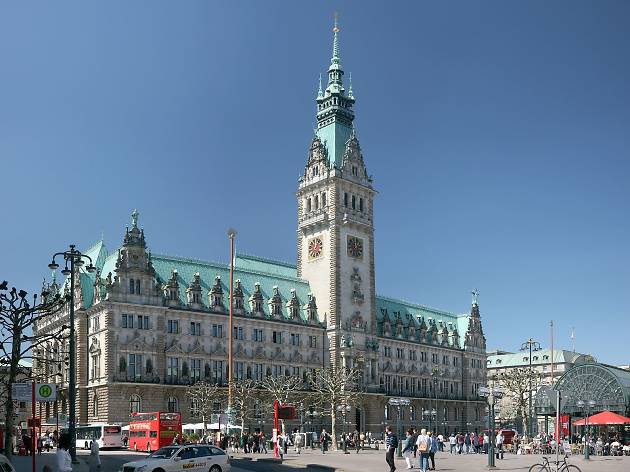 Welcome to Hamburg, a city brisk with sea air, brimming with Hanseatic pride and open to the world not only in terms of centuries of maritime trade, but also in its vivid mix of nationalities, identities and political inclinations—not to mention its dusk to dawn party stamina. Whether you're in town for 48 hours, a week or indefinitely, here's how to make the most of this exciting harbour city, from public transport tips to tucked-away architectural treasures.
20 travel tips every Hamburg visitor needs to know
1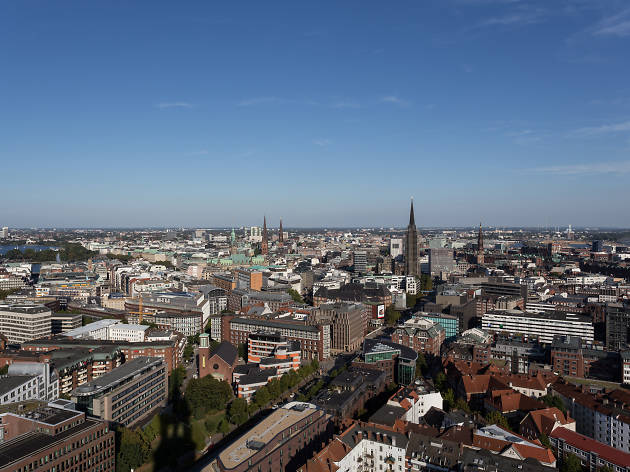 Photograph: Florian Bugiel/Flickr
Expect the rough with the smooth
Every metropolis is multi-faceted, but Hamburg's vivid contrasts often take first-time visitors by wide-eyed surprise. While Berlin inclines towards a gritty edge, Frankfurt puts its finance suit on and Munich purrs with prosperity and mountain air, Hamburg has something of the rough, the smooth and the salty all mixed together. It's a place replete with harbour bawdiness as much as Hanseatic elegance, as dense with millionaires as it is with a history of anarchist dissent. Whatever your budget and taste, be adventurous, explore different districts and get a sense of the city's striking variety.
2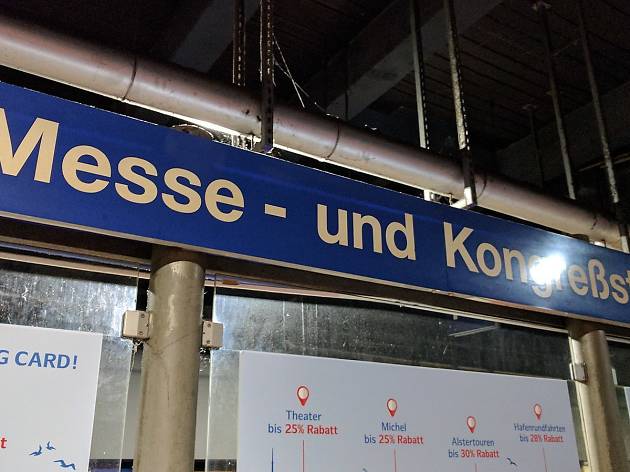 Photograph: Clic/Wikimedia Commons
Hamburg public transport (HVV) is extensive and efficient, with round-the-clock services at weekends. With the Hamburg Card, you have unlimited travel on all U-Bahn, S-Bahn, bus and ferry routes, as well as more than 150 discounts at many of the city's museums, restaurants and stores. A one-day card, which is valid until 6am the following morning, costs €9.90 for one adult and up to three children under the age of 14. A three-day card costs €25.50. You can buy your card of choice on HVV buses, at vending machines, service centres, tourist offices, many hotels and hostels, and online.
3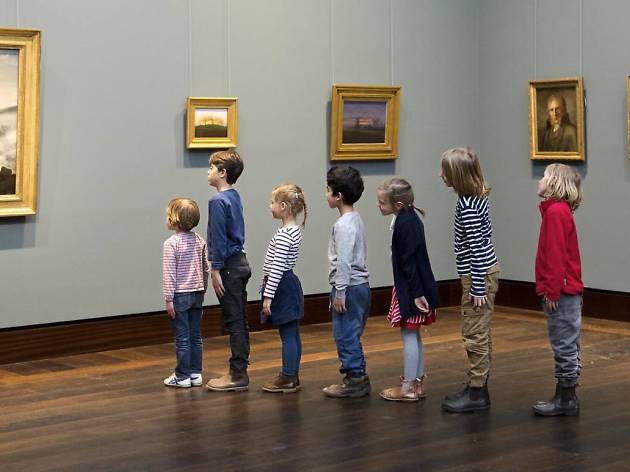 Photograph: Courtesy Hamburger Kunsthalle
…and a Kunstmeile Card if you're into art
In the heart of Hamburg, the Kunstmeile includes five of the city's most renowned art institutions: Hamburger Kunsthalle, Kunstverein Hamburg, Museum für Kunst und Gewerbe, Bucerius Kunst Forum and the Deichtorhallen Hamburg, all within walking distance of each other. If you plan on checking out even two of these, it's worth getting the three-day Kunstmeile Pass, costing 25 Euro, or 20 Euro with the Hamburg Card.
4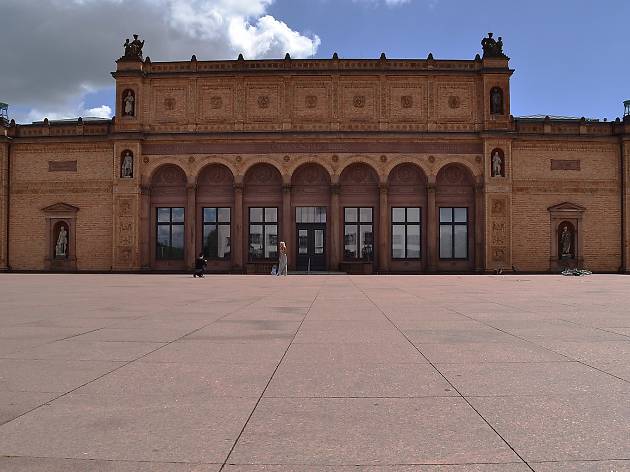 Photograph: Axel Schnell
Go to the Kunsthalle late
The Kunsthalle is one of the most important museums in Germany, with major works across 700 years of European art history, including star turns from Cranach, Holbein, Canaletto, Gauguin and Caspar David Friedrich. Of course, there are plenty of other people wanting to catch a glimpse of the masterpieces, so if you're hoping for a wistful moment alone before Wanderer above the Sea of Fog, your best chance will be with a late visit on Thursday, when the Kunsthalle stays open until 21.00.
5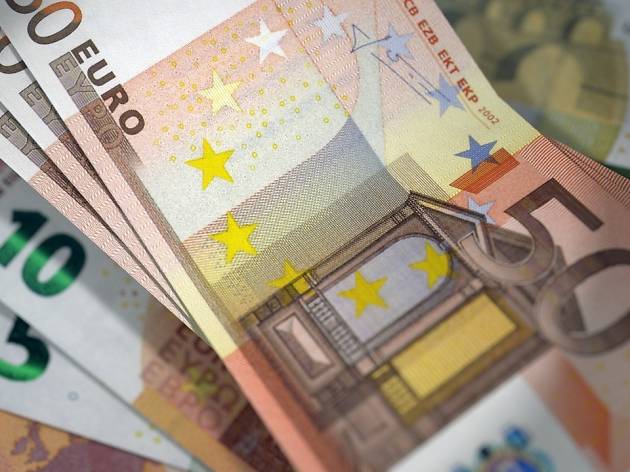 Like many cities in Germany, Hamburg has plenty of smaller bars, shops and restaurants that will only accept cash. Though you're likely never too far from an ATM or "Geldautomat," it's always wise to have some cash in your pocket.
6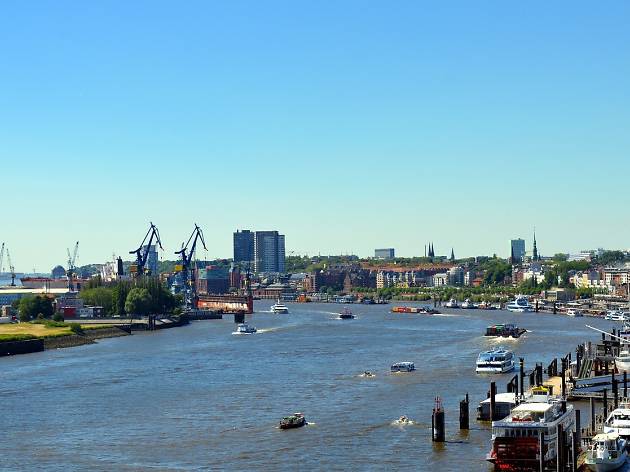 With its nose to the North Sea, its vast harbour infrastructure, two inner-city lakes, a network of canals and majestic Elbe river, Hamburg is a city defined by proximity to—and the presence of—water. Make the most of the life aquatic with a trip round the harbour, a lazy day beside the Elbe, or a rental canoe, rowing boat or sailing boat on the Outer Alster lake.
7
Photograph: GeoTrinity/Wikimedia Commons
…and hop on Ferry 62 for a cheaper harbour tour
Unless you want running (mostly German) commentary, the regular public ferry 62 is a great way to see Hamburg's harbour, and is much cheaper than the official tours. A round trip will start and end at Landungsbrücken, taking in Altona, the Fischmarkt, Fischereihafen and Neumühlen, where you'll find the city beach, Strandperle. The ferry is yours to ride with a standard HVV ticket, and you're free to hop on and off along the route.
8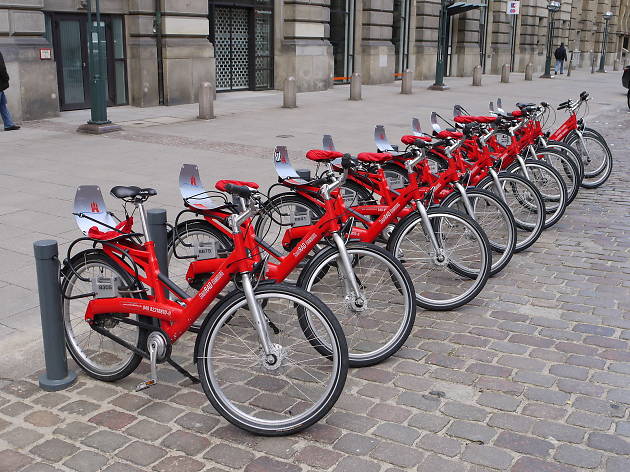 Put in some pedal time, too
With flat roads and dedicated cycle paths throughout the city, Hamburg is a very bike-friendly place. Some hostels and hotels have their own bike rental, but you can also check out the city-wide "Stadtrad" rental scheme—sturdy, red-pedal steeds which you can pick up and drop off at a multitude of stations all over town. The bikes are free to ride for the first 30 minutes, costing eight cents per minute thereafter, up to a daily cap of €12.
9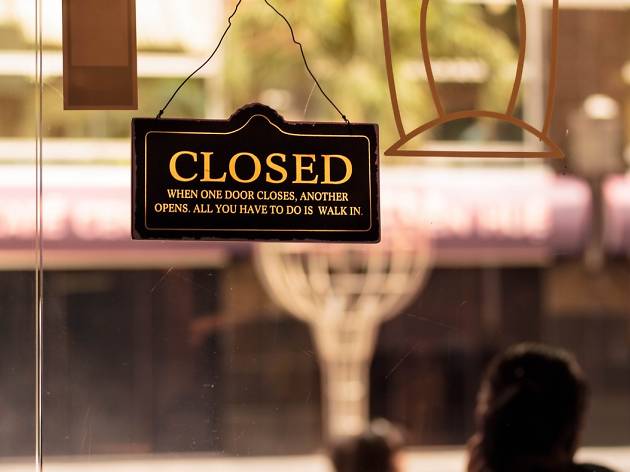 Germany takes Sundays seriously; in the interest of both the religious Sabbath and workers' rights to at least one day off a week, the country has some of the strictest laws on retail opening hours in Europe, and Hamburg is no exception. Though most restaurants, attractions and bars will be open and bustling on a Sunday, you can expect almost all shops to be closed, except for very basic grocery stores or "spätis." If you need some supplies or plan to dine in, be sure to stock up on groceries on Saturday afternoon.
10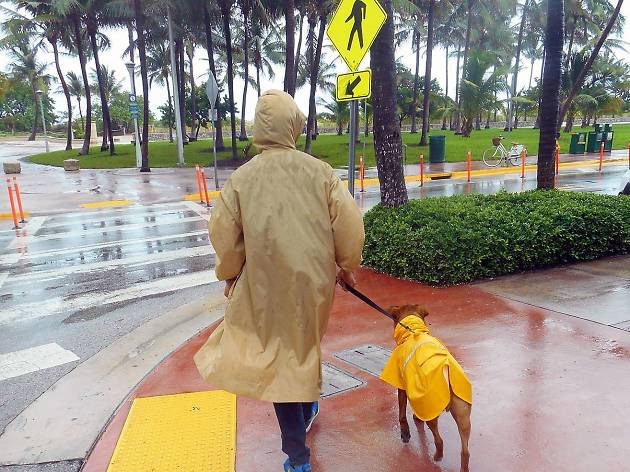 Photograph: Daniel Di Palma/Wikimedia Commons
Pack a raincoat in winter
If you're hoping to escape wet weather, think again; Hamburg is renowned for its damp and cloudy winters. There's plenty to keep you warm and entertained indoors, but between October and April, you'll do well to pack a raincoat and umbrella.
11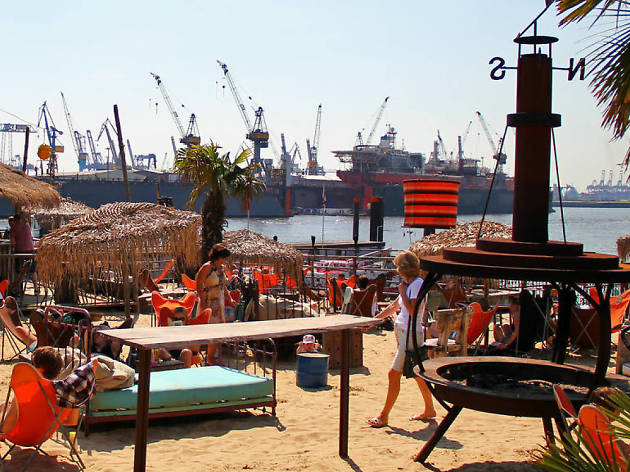 Photograph: Courtesy Hamburg.de
When sun hits the city, Hamburgers flock to the city's many waterfront locales, whether for a sail, a chilled Astra beer or a paddle in the shallows. Though real swimming is not recommended due to passing boats, currents and swells, many dip their toes in both the Elbe and Outer Alster Lake. Strandperle and Strand Pauli are among the city's best-loved beach clubs.
12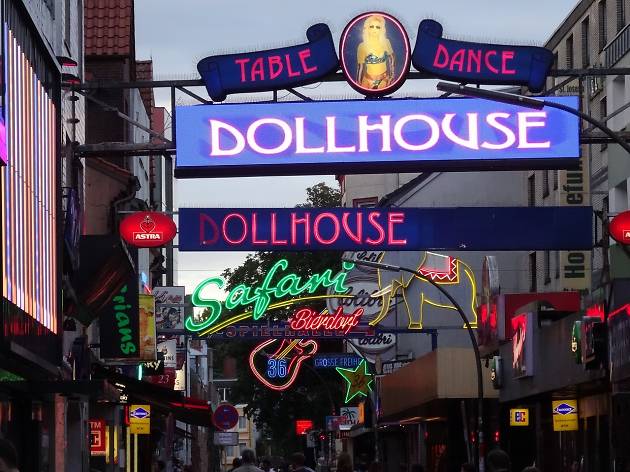 Don't miss the Reeperbahn
With its lurid run of erotic shops, fast-food joints and 24-hour pharmacies, the fluorescent thoroughfare that is the Reeperbahn is certainly not the makings of an elegant night out, but it's an essential part of Hamburg's identity. Whatever your taste, it's well worth at least one walk down the "party mile", if only to observe the bawdiness of its bars and the diversity of its crowds, from ebullient bachelorette parties to law school kids out to prove their wild side. You'll see plenty of prostitutes, strip joints and upfront seediness, but with so many bright lights and people around you're very unlikely to feel unsafe.
13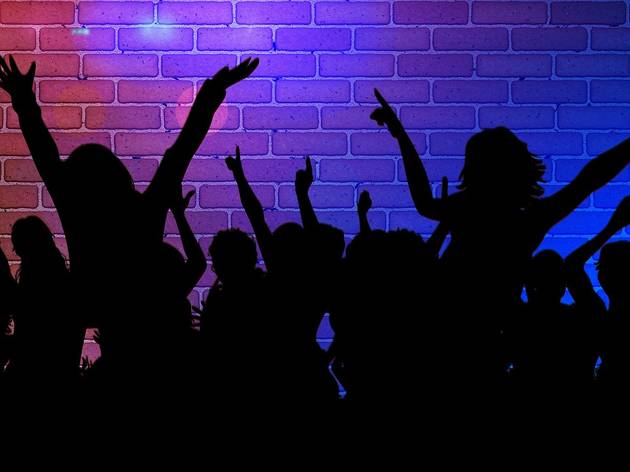 You can party long and late if you want to
Whether you embrace raucous Reeperbahn revelry or opt for one of the city's finest upscale cocktail joints, you can be sure to stay out late in Hamburg. Many bars and clubs won't really kick off until well after midnight and the most dedicated night-owls will head straight from the party to breakfast, often in the form of a salutary sandwich at the Sunday morning Fischmarkt.
14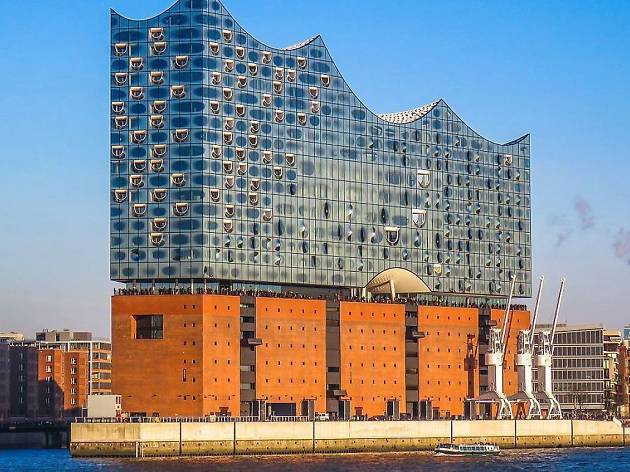 Photograph: Courtesy Wikimedia Commons
Hamburg's new Elbphilharmonie, affectionately known as "Elphi", opened in January 2017 to rapturous acclaim, despite being several years late—and ten times over budget—on completion. As well as its stunning waterfront location and impressive architectural impact, the building's three concert venues boast some of the best acoustics in the world. If you want to experience them for yourself, do book well in advance either online or over the phone. Note that the Laeiszhalle is a separate venue, three kilometres away from the new building.
15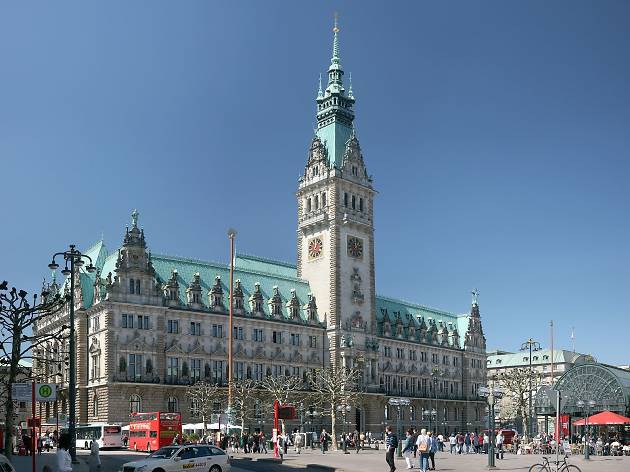 Photograph: Daniel Schwen/Wikimedia Commons
Though it suffered significant bombing during World War II, Hamburg is home to some remarkable buildings old and new. As well as the Elbphilharmonie, other major architectural landmarks include the elaborate, neo-Renaissance town hall; the extraordinary red-brick warehouse district; the 17th-19th century houses on the Deichstraße; and the 1920s Chilehouse and waterfront Dockland Office Building (2005), both of which nod to Hamburg's maritime identity with forms like a ship's prow.
16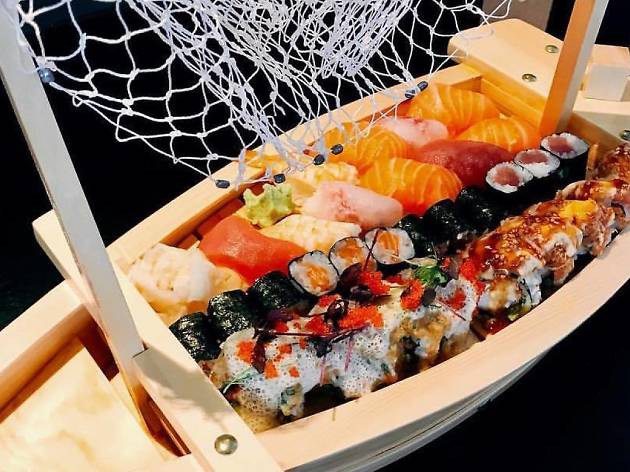 Photograph: Courtesy Henssler and Henssler
Naturally, Hamburg prides itself on excellent fish. Whether you're in the mood for classic Hanseatic elegance at the Fischereihafen, sublime sushi at Henssler and Henssler, or market stall banter and fischbrötchen (fish sandwiches) at the Fischmarkt, be sure to savour some seafood.
17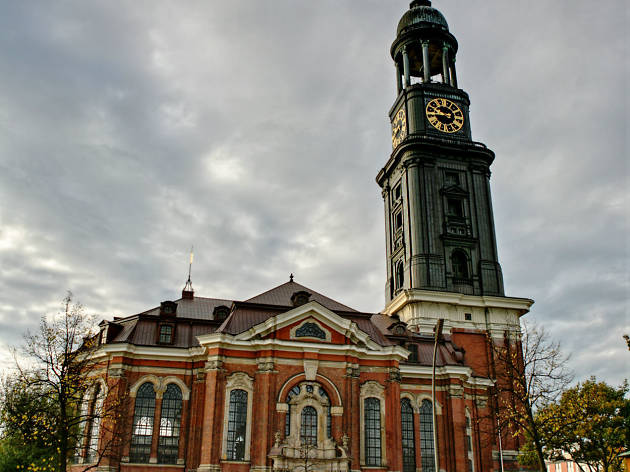 Photograph: Heiko S/Flickr
Enjoy a free concert at the St Michaeliskirche
Beneath its 132-metre high spire, the 18th-century 'Der Michel' is a historic Hamburg landmark, and not just for ships sailing up the Elbe. Dedicated to the Archangel Michael, it is considered one of the finest Hanseatic Protestant churches in the baroque style. There is an organ recital at noon each day, allowing you to enjoy the church's remarkable acoustics as well as its impressive interior.
18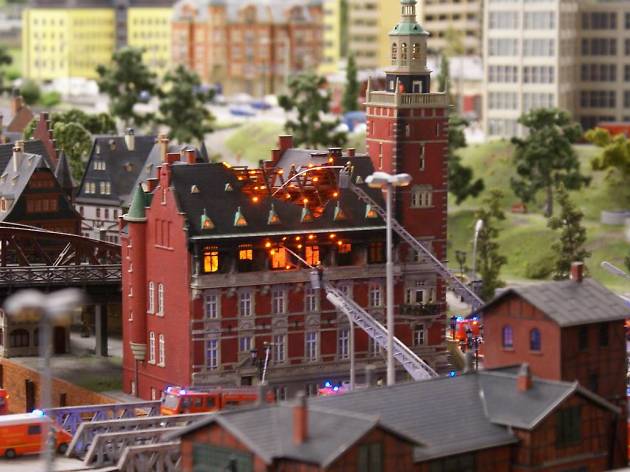 Photograph: alex.ch/Flickr
Miniatur Wunderland is not just for kids
Tucked away in the Speicherstadt district, the Miniatur Wunderland is the largest model railroad in the world, and you sure don't need to be a child or a train geek to get a kick out of its scale, technical wizardry and extraordinary attention to detail. At last count, it consisted of 15,400 metres of track and 900 trains, alternatively whizzing or trundling through replica American, Swiss, Scandinavian, Italian, German and Alpine landscapes. It's not just trains, either; the Miniatur Wunderland also includes road, air and sea traffic infrastructure with cars, lorries, fire engines, police cars, cruise liners and the world's most comprehensive miniature airport, complete with hangars, terminals, ground staff and vehicles.
19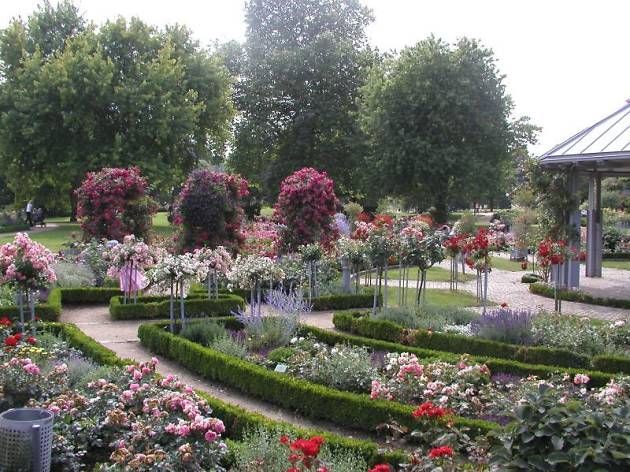 Photograph: Wolfgang Feld/Wikimedia Commons
Hamburg has many glorious green spaces, among them the Planten un Blomen park. This 116-acre city oasis features a vast tropical greenhouse, water features, an ice-skating rink, an Alpine garden, a rose garden with some 300 varieties of rose and a show-stealing Japanese garden, complete with tea pavilion. If you're in town in the summer, pack a blanket and a bottle of wine and watch one of the park's water light shows, or Wasserlichtkonzerte, which take place every night from May to September, starting at 10 pm.
20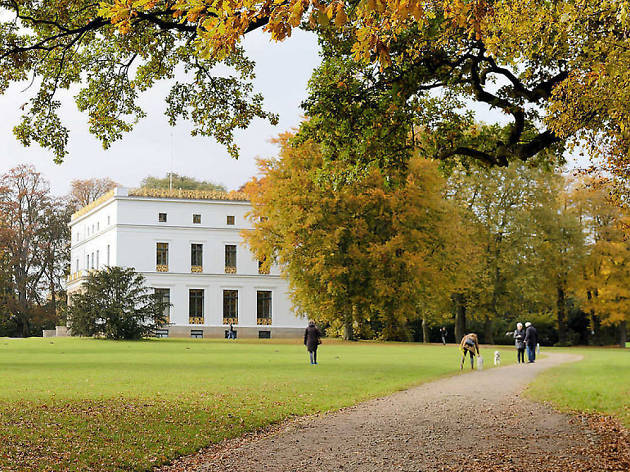 Photograph: Christoph_Bellin/Flickr
With so much to see in the Altstadt and neighbouring districts, it's easy to spend your trip in Hamburg central only. But for those who enjoy a little serenity in the city, a bus trip west to the rolling Jenisch Park or upscale Blankenese suburb promises a major dose of leafy peace and luxury. Wander the park's peaceful woodland paths; pop into the Ernst Barlach Museum of modern expressionist sculpture; or enjoy tea, cake and pristine Elbe views in one of Blankenese's classic cafes.
Time to see some sights
Navigate your way through the canal-dotted city for a strong dose of culture, history and no-holds-barred nightlife
More to explore