Fall festivals in Israel to get you through autumn
From desert raves down south to northern exposure, these festivals are sure to get you through to winter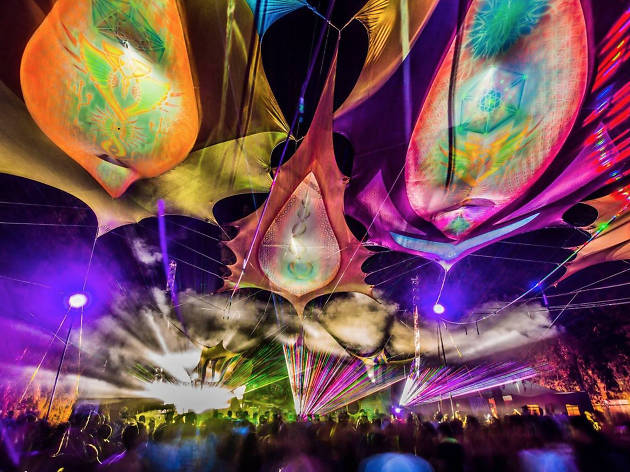 Alas, the summer is coming to an end. On second thought, woohoo! The summer is coming to an end! It's time to celebrate the cooler weather, lower air conditioning bills, and shorter days with some of the most amazing festivals in Israel. Get involved in a massive paint fight at the Life in Color festival, catch Israel's top musicians at InDnegev, and ogle the best street art in Haifa–these Israel festivals are the perfect way to get through the Jewish holidays. So book now or forever hold your peace. Whatever you choose, there's no way to lose.
Fall festivals in Israel you need to attend
The beginning of September is going to be the start of a new era in Downtown Haifa. On September 6-8 a series of large street art murals will be painted by the hands of well-known artists from within Israel and around the globe, as part of Haifa's first international Walls Festival.
There have been cocktail, indie music, and hot air balloon festivals in Israel before, but this October will feature the first ever hip-hop festival in the Holy Land.
Third time's a charm with the Round Tables 2017 event coming up from October 29th to November 17th. For the third year in a row, famous chefs from all over the world will fly to Israel to cook at the finest restaurants in the country. Every night, there will be several restaurants to choose from, and a special tasting menu available as well. This is an not-to-be-missed collaboration between world-class chefs–and our local cooking heroes. This year, though, there is a twist! Round Tables is throwing in opportunities to dine at spots that might not necessarily be high-end.
See more events in Israel