Istanbul's best buffet restaurants
Discover the city's open buffet restaurants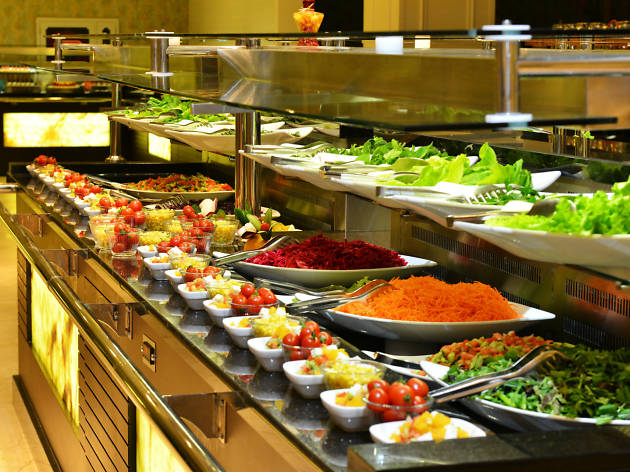 Are you full or are you overwhelmed at the sight of all this food? Rows of food and generous portions await!
Çiya is one of the most successful restaurants when it comes local cuisine. Located in the fish market in the Kadıköy Bazaar, the venue has two branches on the same street. Although the cuisine is mainly East Mediterranean and Southeast cuisine, you are able to find a dish from every region.
Read more
Frequented by those in search of unique flavors, Go Mongo features a Mongolian barbecue concept with a huge amount of uncooked, unlike many places, products. Select your meat, vegetables, spices and sauces from the buffet and leave the rest to the skillful chefs, as they cook it for you.
Read more
The idea of enjoying an all you can eat Chinese food buffet sounds both good and satisfying. Located on the top floor of the Cevahir Mall, Great Dong Fang's buffet has almost everything. Dessert and salad included, the menu consists of 30 different varieties. Among the dishes that are always available, no matter when you come, are the sweet and sour chicken, noodles, vegetable rice, dumplings, sweet and sour soup, turkey with green pepper and onions, and the sesame chicken.
Read more
Continuing its reign since 1888, Hacı Abdullah Restaurant is a city classic. Removed from the hustle and bustle of Istiklal Avenue this restaurant offers locals a delicious getaway on the side streets. The first thing that catches your eye once you enter is the assorted pickles that date back as far as 1972. As you walk in a little further you'll reach the mouthwatering buffet.
Read more
This is one of the most popular venues in Asmalımescit. Don't expect a big space, there isn't even a sign. But the food speaks for itself. You choose your dishes from the open kitchen area and then sit down, that is if you can find a spot. The food is served in small portions in glass bowls.
Read more
What is the biggest round invention since the wheel? If you're answer isn't lahmacun (Turkish pizza) then you must try Pizza East in Akaretler. They also have a delicious open buffet brunch every Sunday.
Read more