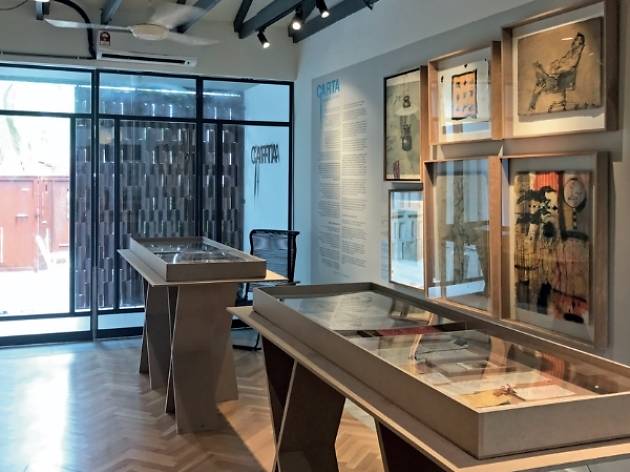 You wouldn't normally expect to find an art gallery in the suburbs, let alone in Hulu Klang. But among the row of houses on its street, RumahLukis sticks out like a sore thumb. Instead of the normal metal gate we have at our driveways at home, RumahLukis has a large completely rusted metallic gate. Apart from that, the walls on the house are left bare. Pital, the owner of the gallery, says that he even has neighbours coming up to him asking whether the renovation will ever be ready.
RumahLukis is literally that, a rumah lukis. Pital intends to exhibit artists' more personal pieces, aiming to highlight their growth and evolution. Opened late last year, Rumah Lukis debuted with 'Carta', showcasing the works of prominent local artist Jalaini Hassan. On display were Jalaini's drafts and note books from his younger, formative years as an artist to sketches from as late as 2000.
By showcasing such personal works, Pital hopes to inspire young artists, letting them know that even those who are established go through the same processes as anyone.
Venue name:
RumahLukis
Contact:
Address:
11 Jalan AU5D/4
Lembah Keramat
Selangor
54200

Opening hours:
Weekdays by appointment; Sat-Sun, 11am-6pm