What's the deal with: Malaysia Design Archive
Learn about Malaysia Design Archive's efforts to preserve the visual history of Malaysia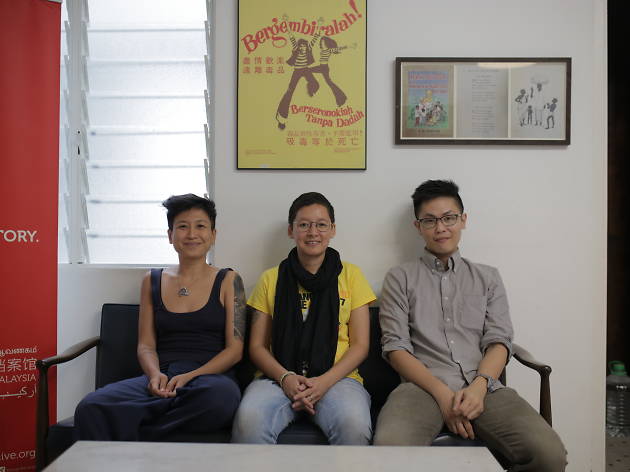 'I was questioning this gap that was missing in History – the design history in Malaysia,' says graphic designer and founder Ezrena on the origins of Malaysia Design Archive (MDA), which first began in 2008 as just an online repository. Ezrena and founding team member, Jac, would share whatever they found visually interesting on their website – from old propaganda posters or something as seemingly innocuous as a matchbox. Ever since then, MDA has grown in numbers and has also opened up a physical space in the city's latest creative hub, The Zhongshan Building. Apart from Ezrena and Jac, the other team members of MDA are Simon Soon and Dill Malik. We spoke to them to find out more about MDA.
Are they just doing this because vintage items are cool?
Old school designs and retro items often sell so well among the young probably because the buyers have never lived in the periods of the items they're buying. This makes the item devoid of any historical context for them, and is just seen as something pretty. That's where MDA comes in. 'We make sure we have public programmes to increase awareness and education when we look at all these visual materials,' says Simon. 'We need to be sensitive to the context and the history that's connected to the image – it's more than just something that reminds you of a rosy past.' In short, they're trying to promote visual literacy.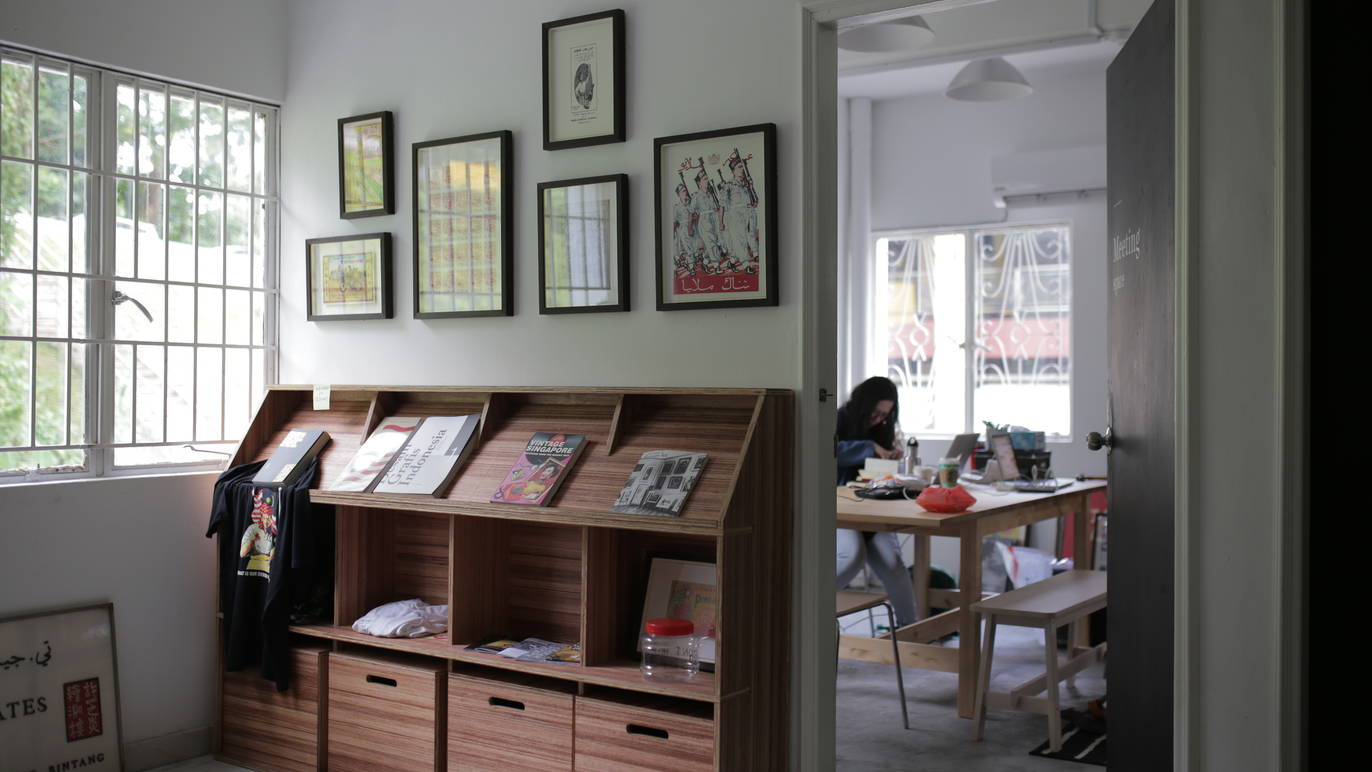 Photo: Bryan Ong
Wait, what? Visual literacy?
Yes, visual literacy. It might sound like a fancy way to say 'being able to see', but it's more than that. According to Simon, it's being able to read an image – interrogating what is coded and what an image is saying. For Jac, being able to understand images allows us to start learning how to appreciate our history. 'When you look at a poster from the emergency period, you'll start questioning, "What's that? Who did this?" and so on'. She continues, 'It provides an entry point to engage with your own history in a way that's much more interesting; you'll feel a lot more personally invested because we have a lot of artifacts like these in our own houses in Malaysia.'
How do they decide what deserves to be archived and what doesn't?
That's where the job of an archivist gets tricky. For each artifact they find, they'll dissect its history and assess its impact on visual culture. They admit that it's difficult for newer items as history is always unfolding and the impact of something is usually realised after the fact.
What do they have in their archive?
Their archives are divided into four distinct periods of Malaysian history: the period of British colonialism, the Japanese Occupation period, the Emergency period and the Independence period. You'll be able to find all sorts of things here, from matchbox covers to propaganda posters and even old magazine covers. For Ezrena, one of her favourite things in their archives are the original designs of ice cream covers from the first ice cream manufacturer in Malaya, Rasa Sayang.



Bulan melayu magazine cover from 1931
What else do they do?
MDA are constantly engaging with the public. Apart from being open to contributions from the public, they've also started a membership system where members can gain access to the online archive. MDA also organise public lectures and exhibitions on the topics of art, visual design and history. According to Ezrena, in the future they're planning to open up themed boxes from their archives once a month and let the public engage with the content. This is to encourage members of the public to create works based on their findings in the archives. They're also developing research clusters to study specific themes rather than conducting period-based research.
How do I get involved?
You can apply to be a paid member of MDA to contribute financially and gain full access to the archives. Or learn about their future activities through their social media pages
Visit malaysiadesignarchive.org or fb.com/malaysiadesignarchive to learn more. Follow them on Instagram @designarchive. Visits are by appointment only.
Visit Malaysia Design Archive
Malaysia Design Archive (MDA) is an initiative to preserve and map the country's visual history. The space acts as an archiving centre for MDA as well as the venue for their public engagements like workshops, talks and reading groups.