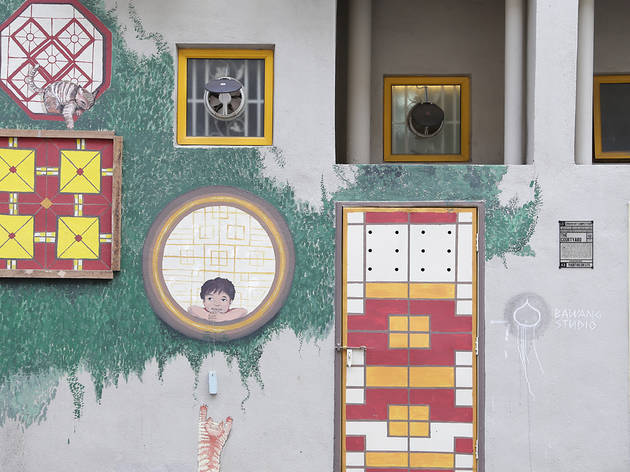 1/7
Photo: Hizwan Hamid
'The Courtyard' By Bawang Studio (Huda) Bawang Studio relives the forgotten, carefree days of playing and gathering at a courtyard – a common feature in old Chinese settlements or shophouses during the Malayan days.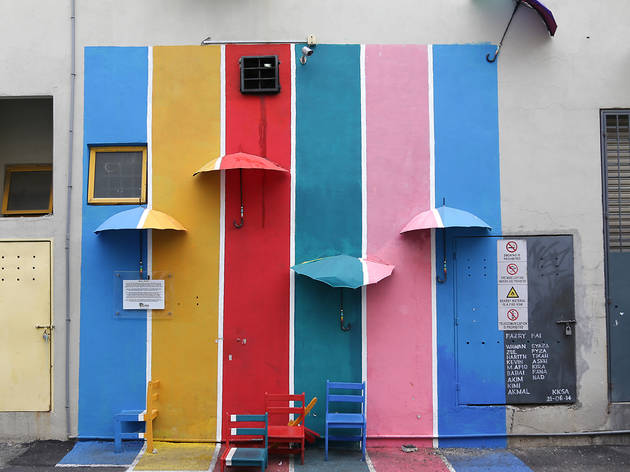 2/7
Photo: Hizwan Hamid
'Prac-niture' By Mohd Fazry Bin A Rahman Mohd Fazry constructs a practical sitting area consisting of bangkus (stools) and umbrellas. The colourful umbrellas depict Malaysia's volatile weather (sunny and rainy) while the stools represent the vast student community in the Section 7 area. The installation, which also functions as a 'hangout place', reveals how urbanisation has crept into quiet parts of the city.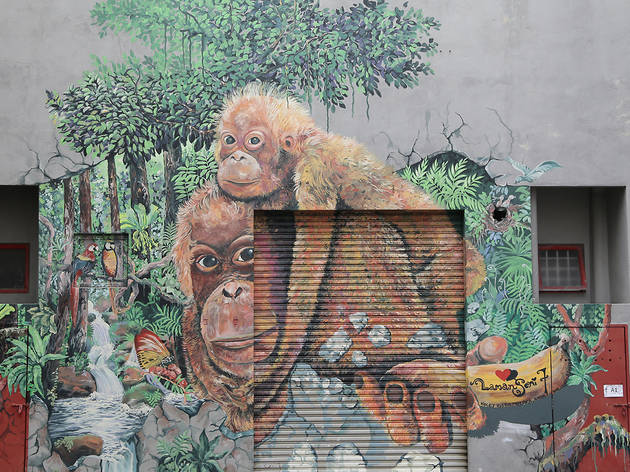 3/7
Photo: Hizwan Hamid
'Suara Alam' By Mohd Amin Hadarih Deforestation has ravaged much of our rainforest. Mohd Amin – also the winner of the 3D painting category – empowers citizens to protect our flora and fauna with his Orang Utan mural.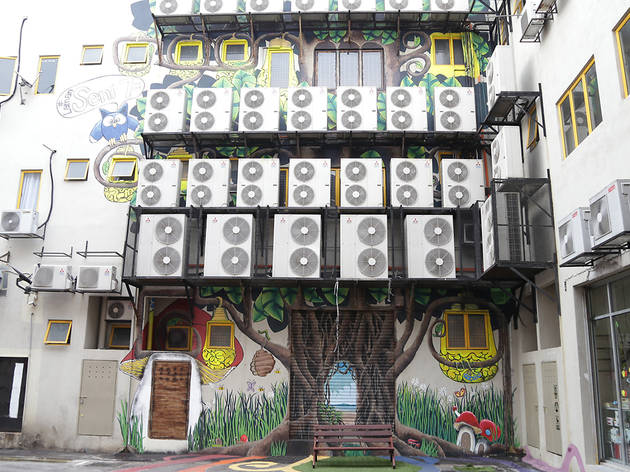 4/7
Photo: Hizwan Hamid
'The Tree That Blows Your Mind'By Dipapansembilan This 3D painting portrays our vigorous daily activities (hence the entwined, multicoloured roots), which contribute to 'a huge tree of life experiences'. Notice how the artist cleverly transformed the air-con condensers into 'large leaves'.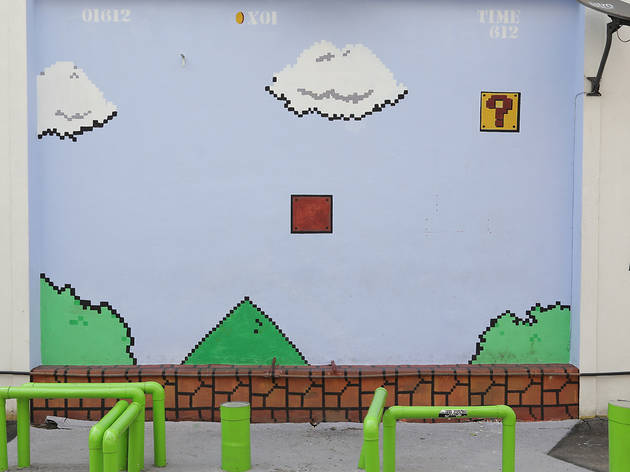 5/7
Photo: Hizwan Hamid
'Legends' By Mario O (Mohd Azizi Mohd Azhar) A scene from the classic Mario video game is brought to life with recycled materials such as bricks, galvanised iron pipes and wood. Pull off your best impression of the pudgy Italian plumber here.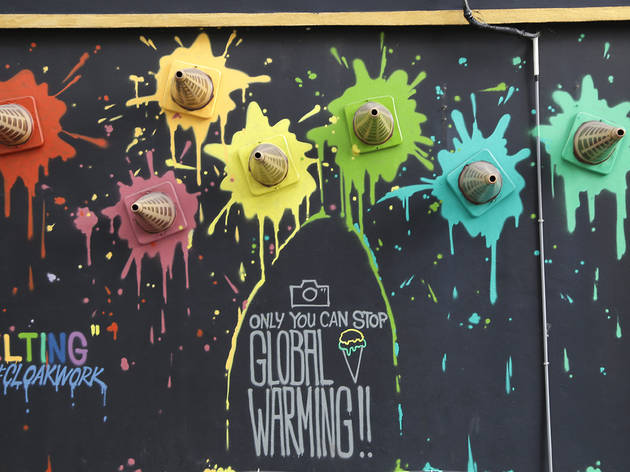 6/7
Photo: Hizwan Hamid
'Melting' By Chern aka Cloakwork Human activity is driving dangerous climate change, and this unambiguous message by Cloakwork hits the nail on the head.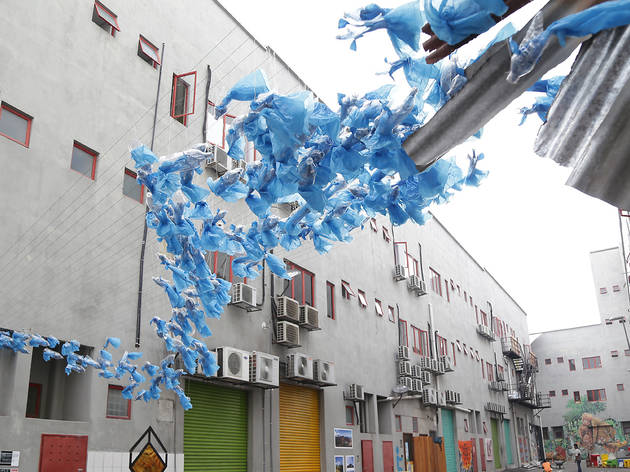 7/7
Photo: Hizwan Hamid
'Dasar Sungai' By Mohd Syazani Mohd Salleh Plastic bags are choking river habitats and this installation is a powerful reminder of how litter can impose a damaging impact on underwater life.
Time Out says
Some of the best art in the city is tucked out of view, like the #lorongbelakang in Section 7 where the Shah Alam City Council (MBSA) collaborated with various young artists and KHZNH Studio to turn back alleys into attractions. Seeing public spaces as critical vehicles for cultivating creative identities, the council organised an art competition and picked the works of ten finalists from each category – 3D painting, 3D installation, street furniture and painting-on-site – to be featured on the allocated walls.

A continuation of Laman Seni 2 in Section 2 (the first project that championed the same cause), Laman Seni 7 will be geared more towards art appreciation while drawing attention to social issues. Graffiti artists and the authorities have never seen eye to eye but with this legal venue, street artists can finally express themselves from wall to wall.
Details
Address:
Jalan Plumbum Q7/Q SS7
Selangor
40000

Price:
Free
Contact:
Opening hours:
Daily, 12noon-12midnight