Guide to rum
We take a closer look at what makes this such a nuanced, rich and complex spirit, and get a few suggestions on what rums you should start with
Rum has a reputation for being a hard spirit, its history mired in pirates and naval officers, and hyped up in clubs pushing cheap rum and coke cocktails. The past few years, however, has seen this jolly drink become a classy sipper, as seen by the popularity of specialist bars like JungleBird and The Rum Bar KL, which carry hundreds of labels of rums. Here are a few facts to get to know the drink better, and suggestions from The Rum Bar KL manager Terence Thiang on what rums a newbie should start with.
What you need to know about rum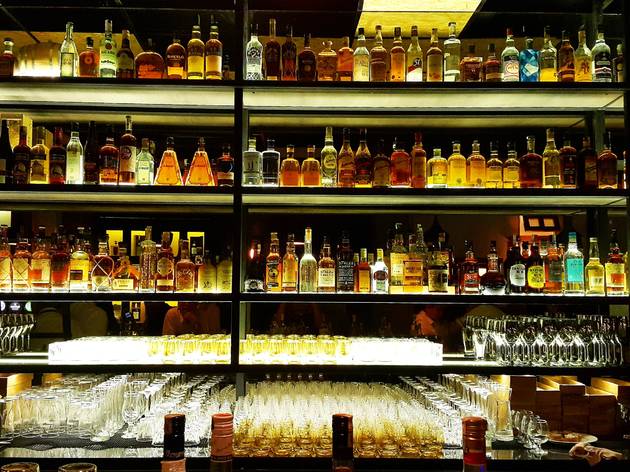 Rum is over 500 years old
Rum came about during the 1650s, when people in the Caribbean islands discovered that molasses – the black, goopy by-product of sugarcane production that was often tossed aside – started to ferment in the tropical heat. It didn't take a genius to figure out that the fermented molasses could be then distilled into an alcoholic spirit.
Today, most rums – close to 97 percent, according to The Rum Authority – are made from molasses, with the remaining three percent made from sugarcane juice. The latter rums are known as rhum agricoles, a type of rum that has a distinct taste that we'll go into detail later.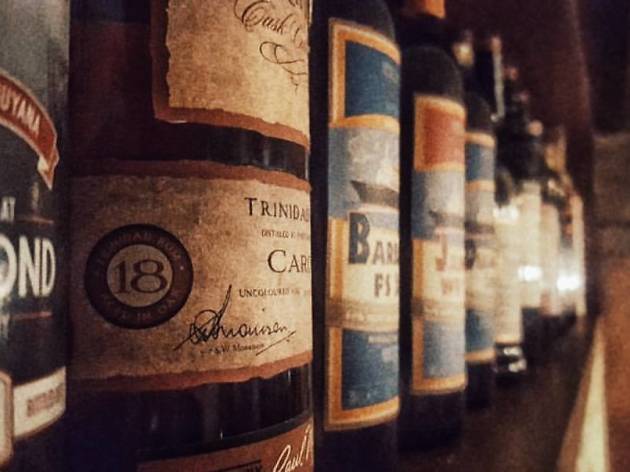 JungleBird
White to dark: The different types of rum
Broadly speaking, there are four types of rum: white, dark (or gold), spiced and rhum agricole. Your first encounter was likely a Bacardi that would have been mixed with Coke or in a mojito. These white rums lack the character and depth of dark rums, having been aged for just a year or two in oak barrels before charcoal filtered to remove its impurities and colour.
Most of the good stuff lies in the next category of gold or dark rums. These are typically aged for longer periods and take on the oak, caramel and raisin flavours (from the barrels) which aren't abundantly found in white rums. However, don't consider colour as an indication of age or quality, as rum producers do add in caramel to deepen their colour. Spiced rums, on the other hand, are simply aged rums that have been flavoured with ingredients like cinnamon, vanilla, clove, pineapple skin and nutmeg to give it a distinctive flavour.
Then we have rhum agricole, which are rums made from fresh sugarcane juice and made in the French Caribbean colonies such as Martinique and Guadeloupe. Due to the conditions the sugar cane is grown in, rhum agricoles often have a delicate sweetness, and carry the grassy and floral notes of raw sugarcane in the final product.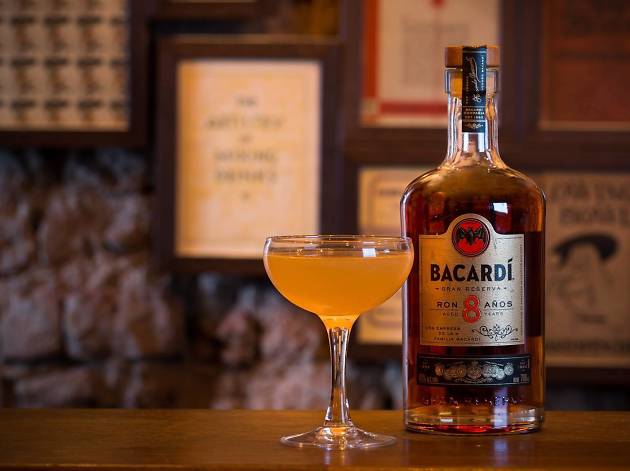 Photo: Jeff Sumner/Bacardi
With rum, maturation and taste are more important than the number of years it's aged – which explains why most rums don't carry a consistent age statement like whiskies. And even then, the number on a bottle can be misleading. A bottle of Ron Zacapa Centenario 23, for instance, might give the impression that it's a 23-year-old rum. But it probably isn't. In reality, there's no true age – the rums are blended from aged stocks that range from six to 23 years. The '8' in a Bacardi 8, on the other hand, refers to the youngest rum in the blend because the 'oldest rum varies as we blend to a specific flavour profile,' according to Bacardi ambassador Metinee Kongsrivilai. Long story short: age can be indicator of quality, but you can find very good rums that have only been aged for a handful of years.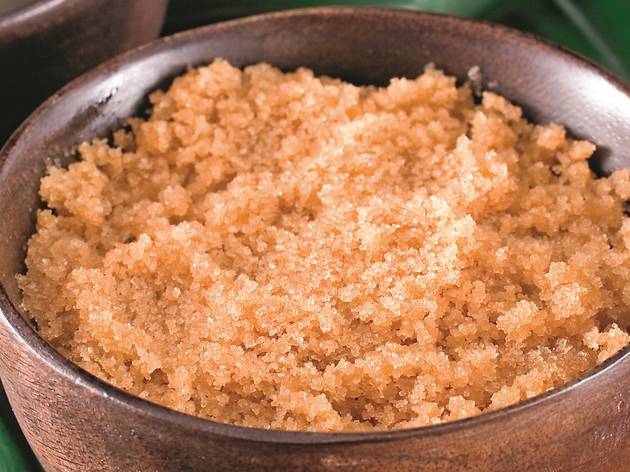 Rum nerd points: mention sugar
Want to sound like a rum connoisseur? Bring up the topic of sugared rums. Some of the most highly rated rum producers – among them Ron Zacapa, Diplomático, El Dorado and Plantation – add in sugar to make their rums smoother and sweeter. While purists such as rum distiller Richard Seale and rum expert Ed Hamilton condemn such practices, others like Plantation founder Alexander Gabriel don't see a problem. 'Of course, rum is made from sugar cane and should not be flavoured with flavouring agents,' Gabriel wrote in response to Richard's criticism in an article by Liquor. 'Is that to say that rum should not be aged in a wooden barrel because it adds a taste that's not the one coming from the cane or the molasses?'
Either way you look at the debate, we're not talking about soda-sweet levels of rum (unless you're talking about Malibu, which has a whopping 210g/l of sugar). The sugar levels range from 8g/l found in Diplomático Mantuano, to 20g/l found in Bacardi 8 and Plantation Barbados Grande Reserve and 40g/l of sugar in the popular Diplomático Reserva Exclusiva.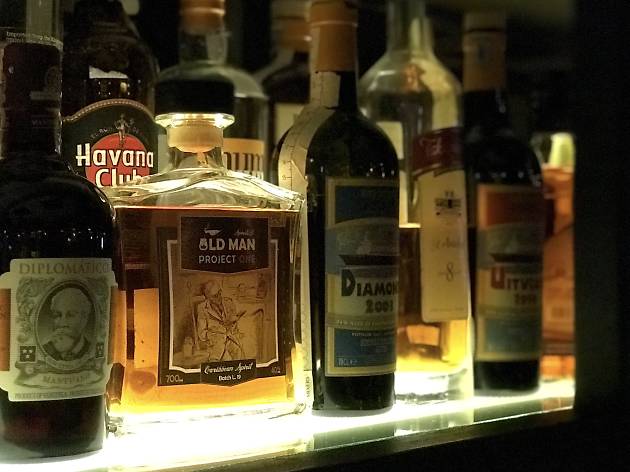 Photo: John Lim
Recommendations for the newbie
A well-stocked rum bar will have dozens, even hundreds of labels. To help you get started, we got the help of The Rum Bar KL manager Terence Thiang, who gave us these recommendations.
White rums: 'For something dry, I'd recommend a Brugal Especial Extra Dry, but if you want something fruity and punchy, I'd go for a Plantation 3 Stars – it's a blend of Jamaican, Trinidad and Barbados rums, so it has a good balance and structure compared to other white rums.'
Dark rums: 'Go with the Diplomático Reserva Exclusiva – it's one of the rums most customers will enjoy, especially for those totally new to rums. The Diplomático Mantuano is also worth trying, especially if you want a rum with a spicier profile.'
'My personal favourites, though, are Jamaican rums; they have a strong flavour and funkiness we call "hogo" due to the long fermentation process. Most rums are fermented for only a few days, maybe even a week, but Jamaican rums undergo a fermentation that stretches for two, three or even four weeks. The Hamilton Habitation Velier Hampden blend is my pick of the bunch.'
Spiced rums: 'Ron de Jeremy's spiced rums and Sailor Jerry are good starting points – I'd recommend them as a sipper or paired with Fever-Tree Cola. For those who want something different, there's Dark Matter, a Scottish rum that is very gingery. Kraken's spiced rum also pairs wonderfully with fresh coconut water.'
Rhum agricoles: 'We only get a small portion of agricoles compared to the thousands available in Martinique or Guadeloupe; if I were to go for one, Neisson is my choice – the 52.5 Rhum Agricole Blanc has a plenty of green, peppery notes and fine ashy notes at the end.'
Where to drink rum in KL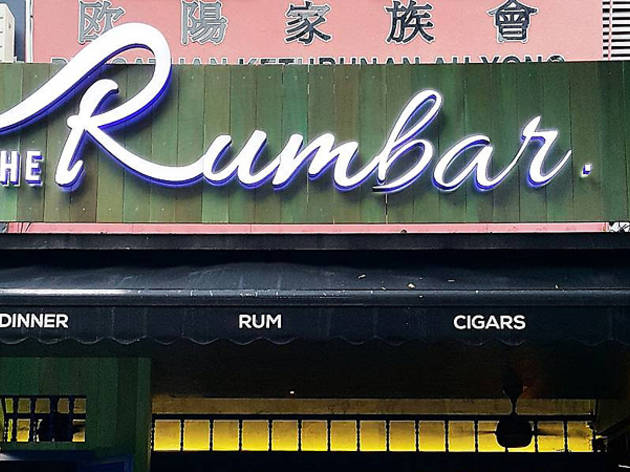 Owned by The Werner's Group, The Rum Bar KL stocks over 300 labels of rum from across the globe – the largest collection in the city.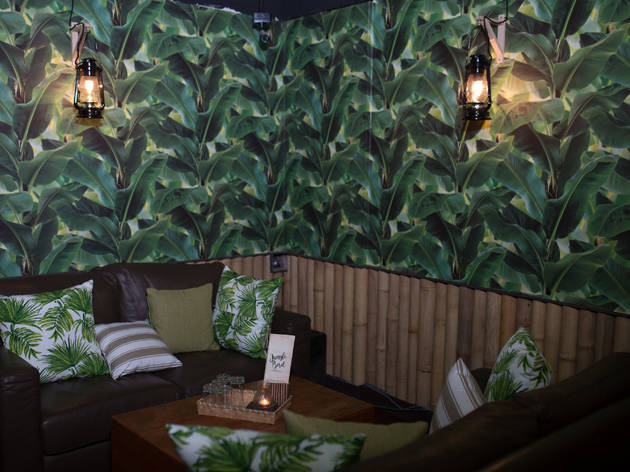 Named after the Malaysian cocktail, this tiki-themed bar stocks over 150 labels of rum, which you can enjoy on its own or mixed in one of their many specialty cocktails.