Why the ice matters as much as the liquor and cocktail
Some of the bartenders in KL (and around the world) are beginning to make and cut their own ice. So we talk to these bars to find out how ice and its shape affect your drink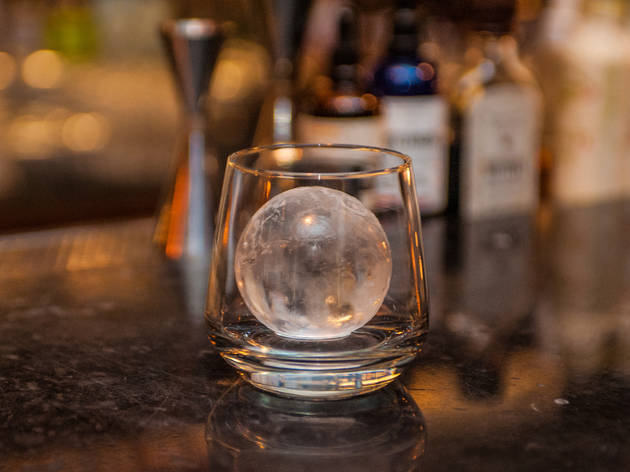 In the cocktail scene today, bartenders have upped their game by ensuring that you have the best possible drinking experience. From making their own syrups, infusing spirits and dehydrating garnishes, bars are constantly coming up with ways to make their cocktails stand out. And, one essential element to making a good cocktail a great one is ice.

Handcrafted ice is big in the scene now, even though it's not an easy process. However, the method is more or less the same across different bars.

When it comes to good ice, the key is to use clear, pure water that's as free of air and impurities as possible. This is done in either one of two ways: boiling the water first, or using filtered water. The boiled or filtered water is then transferred to an insulator bin and left to freeze.

Ice is generally formed from the top to the bottom, and in the insulator bin the water goes through an even freezing process. This pushes all the air and impurities down, which results in a cloudy layer. This layer is removed, and the remaining block of crystal clear ice is carved and moulded to the bar's preferred shape.

The main reason bars make their own ice? Good ice is pure and almost free of impurities, while different shaped ice will have different rates of dilution – these will eventually affect the flavour of the cocktail.

We visit three different bars to learn more about how these different ice shapes affect our drinks.
Shape: Prism

How it affects the drink: With eight small surface areas, the pretty prism-shaped ice will eventually lose its sharp edges and turn into an ice ball, which has just one huge surface area. This will then melt slowly, resulting in less dilution over time.

Best served with: Cocktails or spirits that are served neat on the rocks
Bars and pubs, Cocktail bars
Shape: Block

How it affects the drink: Because Coley's classic cocktails are mainly served in short glasses, the ice block fits snugly in the small space. This helps to keep the drink chilled and preserve the temperature evenly until finish.

Best served with: Short drinks, like an Old Fashioned and Negroni
Shape: Ice ball

How it affects the drink: The ice ball has just one surface area as compared to other shapes. This helps maintain the temperature, keeping the drink chilled for as long as possible with minimal dilution. Due to its shape, it also melts slower and this will help retain the flavours of your drink.

Best served with: Whisky and classic cocktails such as an Old Fashioned