ICYMI, Malaysia's very own experimental electro-pop singer-songwriter The Venopian Solitude – aka Takahara Suiko of 'Tenangkan Bontot Anda' fame – has been invited to attend the reputable Red Bull Music Academy in Montreal from September 24 to October 28 this year. There, she will join 69 other up-and-coming music-makers from 38 countries all around the world, including Lebanon, Iceland and Peru.

This is a big deal because a) she happens to be the first Malaysian musician to have been selected to join Red Bull's world-travelling music institution; b) she was chosen from over 3,500 applicants from 102 countries; and c) by the way, past Red Bull Music Academy alumni include Flying Lotus, Hudson Mokawke, and Katy B.

To celebrate, we present you: the ten best The Venopian Solitude lyrics thus far, picked from albums such as 'A Slur Of Slothfulness' and 'I Spent 10 Hours On This Bunch Of Crap' from 2011, to her most recent full-length 'Hikayat Perawan Majnun' in 2014. She released yet another EP – the latest in a long list of albums – 'Kereta Merah' last year, a conceptual collection of songs adapted from the Malaysian nursery rhyme.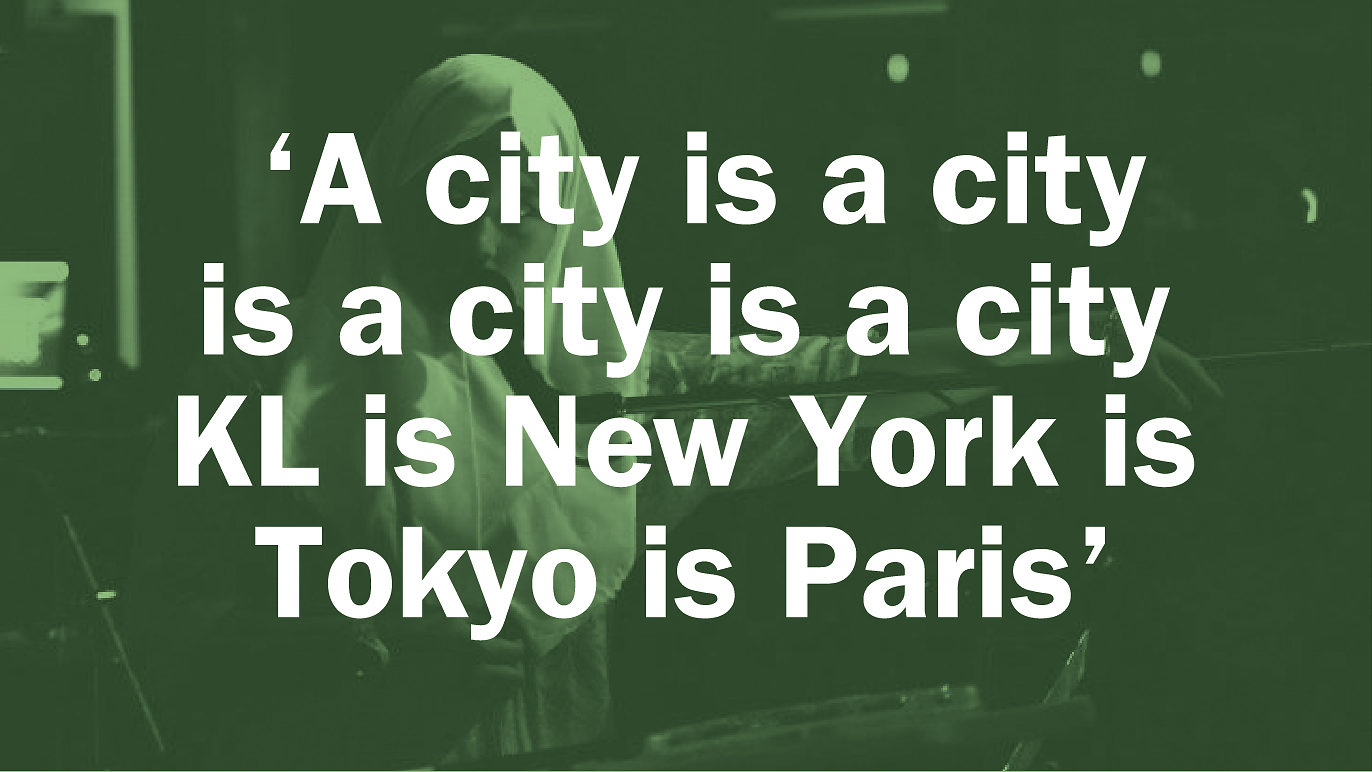 From 'A City'




From 'Radical Addiction'




From 'Lumrah Raya'




From 'Tenangkan Bontot Anda'




From 'Radical Blues'




From 'Hadiah Untukmu'




From 'Radical Addiction'




From 'History In A Piece'




From 'Kehadapan Para Pencemar'




From 'Lagu Jeles'

For more music, visit www.thevenopiansolitude.bandcamp.com. For updates on Red Bull Music Academy, visit www.redbullmusicacademy.com.