It's hard to pretend that Valentine's Day doesn't exist (unless you live in a cave), so we've sorted out what to do and where to go for a fun, alternative V-Day weekend in the city – whether you have a date or not. There will be no pricey dinners here.

Play games (and other things along the lines of that)
The one thing The Bee (and JAKIM) will probably agree on is that Valentine's Day sucks balls, so if you wanna jump on the Valentine-hating bandwagon too, go to Stupid Cupid. What's in store? An ice-cream eating contest, tarot card reading by funny (but maybe sad and cynical) comedians, old Nintendo consoles and more. Alternatively, meet new people and go speed dating – which in a way, is kind of like Tinder. Sign up with Hati-Hati or be lazy and just show up at Minut Init for their live Tinder party. If you're into role-playing – no, not THAT sort of role-playing – go to Breakout Nu Sentral for its FOX TV show-themed missions. If all else fails, round up some friends and play board games, one of the city's trending hobbies.

Watch something
Catch an outdoor film screening at Rumah Titi – this Saturday's pick is 'Melur vs Rajawali' starring local film darlings and frequent Yasmin Ahmad collaborators Sharifah Amani and Syafie Naswip – or romanticise the country's glorious football past and catch 'Ola Bola' in cinemas. Get comfortable indoors and listen to (uncomfortable) stories of one night stands, quickies and other private bits in 'Tales from the Bedroom' at KLPac, but make your bookings as the show is known to sell out fast. Want more uncomfortable laughs? Watch standup comedy at Crackhouse Comedy Club and Live House featuring Daniel Spaulding and Jacques Barrett. If you don't completely hate Valentine's Day, then we guess you could sit through jazzy renditions of love songs by Sean Ghazi and Stephanie Reese at Bobo KL.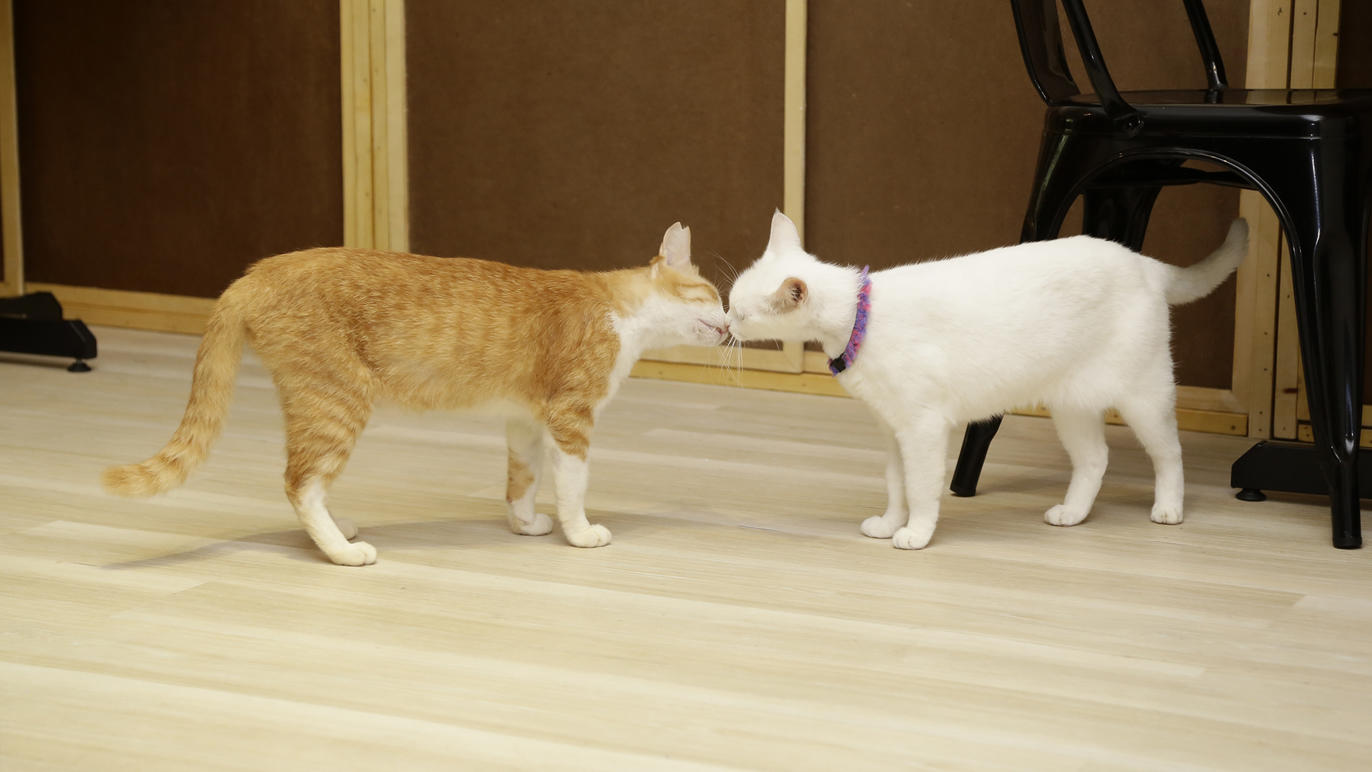 Purradise Cat Cafe
Photo: Hizwan Hamid
Seek love from cats and other furry friends
Who needs human love when you have cats? And if you don't have one, drop by Purradise Cat Café. If for some reason you're not into cats (we forgive you, maybe you have allergies), there's also a dog café you can go to instead. You could also kill two birds (not literally, because we love animals) with one stone by shopping at stores with furry animal presence (ie, resident cats!). We love Blackjack and The Other Terror at Snackfood, and Luke, Leia and Chewie at Stickerrific. Get love from more than felines and canines by going to Farm in the City – a nice alternative to Zoo Negara.

Retail therapy is the cure
No date for Valentine's? Go on a blind date with a book at BookXcess because no book should be judged by its cover, or go vintage shopping and give these old clothes and trinkets some love. Shop for music at the city's best record stores because maybe Father John Misty, Miguel or Death Cab can teach you a thing or two about love.

Eat and drink (your heart out)
Ice cream is the answer – so get one from the city's best soft serve joints. If you're madly in love with chocolate cakes, we've rounded up a list of the best chocolate cakes in KL (because love is all about sacrifices and diabetes). You can also feed your chocolate obsession (or someone else's) and stock up from KL's best chocolate shops. Need a drink? Channel Maggie Cheung and Tony Leung from Wong Kar-wai's 'In the Mood for Love' and go to Chinatown's PS150. Damansara's Lou Shang Bar should also keep things interesting with their locally-infused cocktails. Or go for wine at Private Room in TTDI.
Prefer something more conventional? See our list of Valentine's Day meals in KL. Complete your date with flowers from these online florists.