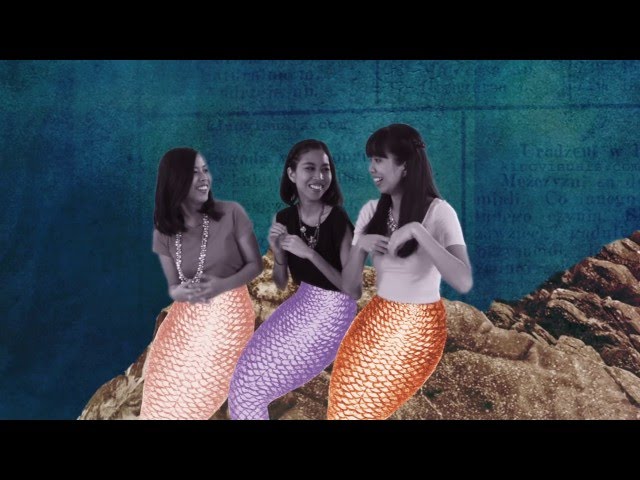 Get on board: The Impatient Sisters – everyone's favourite folk-pop siblings from Kuantan – last night premiered the music video for their track 'Hey There Young Sailor', taken off their self-titled maiden album released in 2014.
Directed by Ling Low of Sweet and Low Films (see: OJ Law's 'Tongue-Tied'), the four-minute animated video mines the magic of the maritime: it opens with an octopus delivering posts (postoctopus!) on the seabed to crabs, seahorses, and a mermaid played by Ho Lee Ching. There are jellyfishes swimming serenely in the waters; a pair of dolphins leaping out of the ocean; and the 'young sailor' in question is played by Alfred Loh.
'It's digital animation but we used images from the late 19th century to give it a flattened, paper look. We sourced images from the British Library, and then the visual artist Lyn Ong made collages based on those,' Ling said. 'Some parts are illustrated though, like the waves and the lighthouse. We shot the actors on green screen and then inserted them into the animation.'

The song itself – so steadily lulling, with its swells and storms, not unlike waves breaking on the shoreline – evokes imagery of 'a shipwreck in the sea', of a 'sweet liar' who breaks the protagonist's heart and leaves her 'lonely, lonely tonight'. Thankfully, Lee Ching's mermaid finds love in the end.