Future Expressions: 6 Artists Reflect on the Future of Malaysia
Six local artists hope for a better Malaysia in the local documentary 'Future Expressions', which focuses on politics, art and the state of the country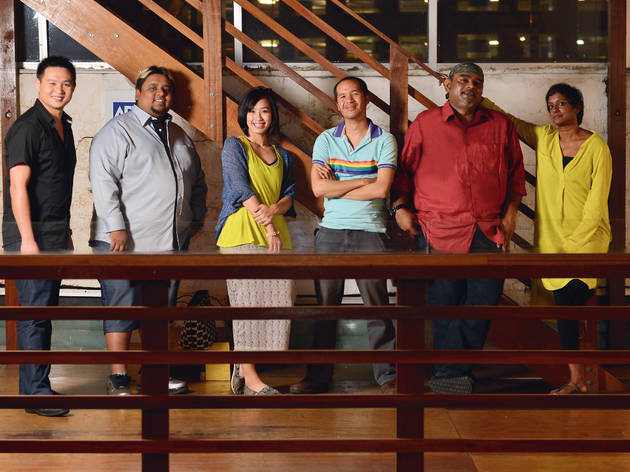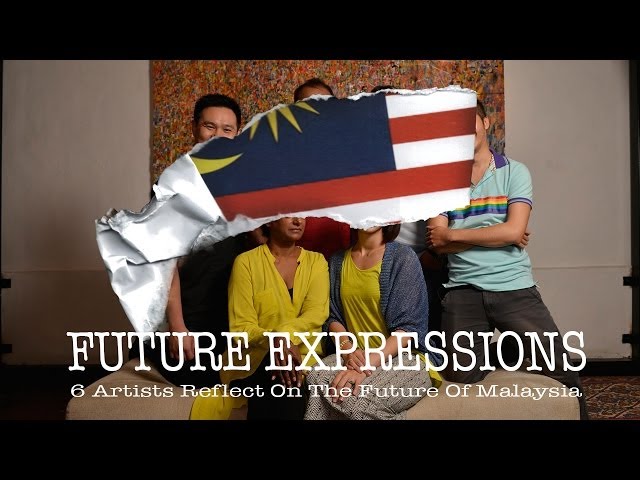 The demand for freedom of expression in Malaysia has reached a fever pitch. So many films have been denounced and banned in Malaysia to 'insulate' us from offensive speech, ostensibly for our own good. A classic example: Amir Muhammad's 'The Last Communist' – a semi-musical documentary based on the life of Chin Peng – became the first Malaysian film to be banned at home. The reason? The home minister then, Radzi Sheikh Ahmad, claimed that the absence of violence in the documentary could create the misconception that Chin Peng was not violent. 'It will be like allowing a film portraying Osama bin Laden as a humble and charitable man to be screened in the United States,' he infamously said. Did he think that Malaysians are so susceptible and naïve that we can't be trusted to think for ourselves?
'The Last Communist' has been uploaded in its entirety on YouTube, a less censored medium, since then. The same predicament – having to vet ideas in the public sphere and adhere to censorship approval – led Seeing Eye Films, an independent and privately funded Malaysian film company, to produce 'Future Expressions'. It's an unscripted, interview-style documentary that showcases the personal views of six local artists about Malaysia's political landscape post-GE13 and how its aftermath has influenced the art scene. The outspoken cast is made up of veteran stage actor Jo Kukathas, fine artist Anurendra Jegadeva, author and political commentator Nathaniel Tan, singer-songwriter Russell Curtis, dancer Suhaili Micheline, as well as actor-comedian Douglas Lim.
'We wanted artists who are courageous enough to express intimate ideas and their opinions on film,' admits Bobby YP Wong, the founder and executive producer of Seeing Eye Films. 'This is neither an anti-government film nor a propaganda piece. It does not promote a religion, a race or a lifestyle. This film is about longing for an ideal future and bringing back what's good and wonderful about this country.' Driven purely by the storyline's appealing candour, the documentary gave the production crew free rein to dictate the tone of the film without fretting over the box office outcome. Free speech and expression cannot be reaffirmed by drowning out its critics, which is why artists have continued to strike a nerve with the authorities – they express dissent overtly through their works. 'The whole idea of being a citizen is to question the way things are in hope of a greater good, right?' says Anurendra in the documentary, before elaborating on his confiscated artwork 'I is for Idiot', which purportedly insulted Islam, 'Whenever I make an artwork and people take it to heart… it's not only about you. It's about the world.'
While Anurendra hopes that his work will astonish, disturb, seduce and convince the viewers according to their value system and experience, political commentator and author of 'Mahathir vs Abdullah: Covert Wars and Challenged Legacies' Nathaniel Tan feels that hope is paramount in order for change to happen. His detention for violating the Official Secrets Act in 2007 – over allegations that he had documents linked to Deputy Internal Security Minister Datuk Johari Baharum's alleged involvement in corruption – reinforced his notion that the current authorities aren't generally believers in freedom of speech or rather, not believers in freedom after speech.
'It demonstrates a fear of what people say and think, which any regime that is confident in its own policies should never experience,' Nathaniel laments to us. 'Cynicism about politics is encouraged because as long as people don't want to get involved in something they perceive as dirty, then the politicians are free to run rampant and do as they please within their spheres of power. There's nothing a bad politician fears more than people actually standing up to get involved.'
The strength of 'Future Expressions' lies in the openness and impromptu conversations between the artists who see our national narratives differently from those who seek to 'control' the system. Or as Jo Kukathas puts it, 'Of course, it's the system that's getting out of control in Malaysia.' Like many of our local artists such as Ibrahim Hussein, Yee I-Lann and Syed Ahmad Jamal who have used art to disseminate views that don't fit the ruling ideology, Jo Kukathas has conveyed her thoughts through metaphors and humour via her alter egos YBeeee, a 'Deputy Minister' who defends every mad act with such conviction and low cunning that it's funny, and the failed beauty queen Ribena Berry.
'Governments create fictions of who we are as a nation. They provide state narratives of identity and belonging. It's not the truth – it's fiction they need. So artists, as well as citizens, have to provide alternative narratives – alternative fictions if you like,' quips Jo Kukathas. 'There is a need for calm alternative views. There is a need for middle ground. We are not one. We are many. There is beauty and a potential greatness in that.' Art, or even film, flourishes when people are free; when they're not operating within some sort of stricture. The same goes to the well-being of our country – freedom of expression means nothing if what we really practise is the freedom of expression we find appropriate. 'Future Expressions' has demonstrated that we're more than ready for dialogue, and if we continue to allow ourselves to be trampled on, submission will eventually become second nature to us.
For more on Seeing Eye Films, visit www.facebook.com/seeingeyefilms.