Jewel in the crown: Jessica Jones
Ken W tells us why 'Marvel's Jessica Jones' is the way forward for superhero shows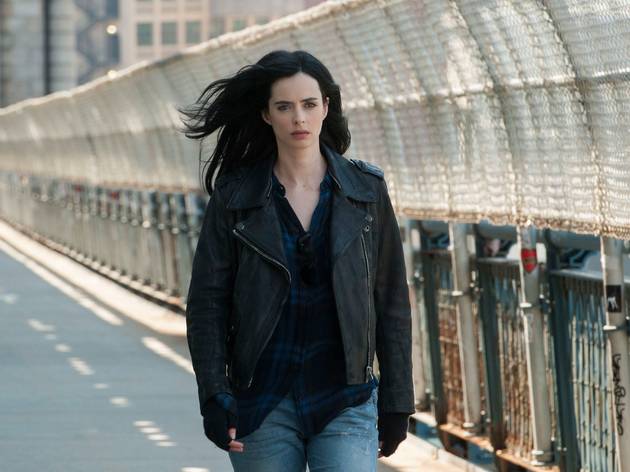 It was not meant to be this way. Superhero shows are many things: campy ('The Flash'), self-serious ('Arrow'), erratic ('Marvel's Agents of SHIELD') and mildly entertaining ('Supergirl'), but important, powerful and groundbreaking? Those are adjectives reserved for the iconic, earthy likes of 'The Wire', 'Mad Men', 'Breaking Bad' and 'The Sopranos'… until 'Marvel's Jessica Jones' premiered on Netflix last November, that is.

A critically lauded Netflix original series starring an inspired Krysten Ritter of 'Don't Trust the B---- in Apartment 23' fame in the titular role, 'Jessica Jones' is less a superhero drama than a drama that happens to have a superhero at its core. Although the series shares the same Marvel Cinematic Universe as the Avengers films, Jessica's New York is a lot less fantastical and reminiscent of the dark, grim cityscape from Netflix's last Marvel collaboration, 'Daredevil'.




While most superheroes have a tragic past (rich college kid is left stranded on a deserted island after getting it on with his girlfriend's sister on his father's doomed yacht is decidedly not one of them – sorry 'Arrow'), Jessica has had a tough ride since, as a teenager, she survived the car crash that killed her family and also inadvertently granted her superhuman strength and an uncanny ability to jump enormous heights.

Her world is turned upside down when she meets a smitten Kilgrave (played with sinister aplomb by David Tennant) – season one's Big Bad whose powers of persuasion constitute mind control – and is placed in a state of complete and total submission. 'Not only did you physically rape me, but you violated every cell in my body and every thought in my goddamn head,' exclaims a scarred Jessica, who is met with indignation from Kilgrave. The he said/she said nature of that exchange, emblematic of real-life abuse claims, is part of showrunner Melissa Rosenberg's larger, no-nonsense study of trauma, sisterhood and consent in 'Jessica Jones'.




Having miraculously escaped her captor's evil grasp, Jessica exits the superhero business and assumes the role of a noir private eye with her own agency, Alias Investigations, but suffers from post-traumatic stress disorder and alcohol abuse. Thorny, hostile and kind of a mess, she is anchored by her loving best friend-cum-adoptive sister, Trish Walker (Rachael Taylor), the only real constant in her life who also has an abusive past.

When Kilgrave rears his dashing British head again and dead bodies start piling up, Jessica must face her biggest fear: of once again being under his sadistic influence. In the midst of her dogged pursuit of Kilgrave, she also encounters Luke Cage (Mike Colter), a fellow superhero with unbreakable skin and a mysterious past that is next in line for a Netflix x Marvel exclusive.

Ultimately, 'Jessica Jones' is far from perfect – the run of 13 episodes that span almost 800 minutes in total without a case-of-the-week format gets meandering and sloppy near the end – but in Jessica, we have a strong female anti-hero who's a rape victim, in charge of her own sexuality, and refreshingly imperfect. In a nascent genre that's still having persistent problems writing for and about women ('Supergirl's too-on-the-nose 'How Does She Do It?' episode is a case in point), that's progress.

'Marvel's Jessica Jones' has been renewed for Season 2 on Netflix.
Jessica Jones 101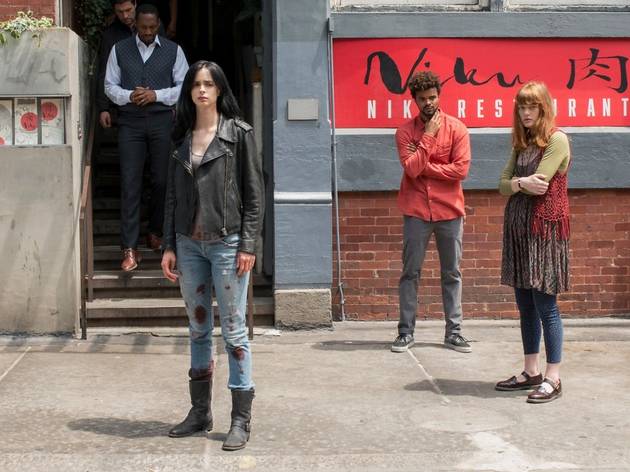 Background
In contrast to Marvel staples like Captain America (1941) and Spider-Man (1962), Jessica Jones is a much more recent comic-book creation, having first appeared in 2001's 'Alias #1' (no relation to the Jennifer Garner-fronted spy series). An erstwhile superhero-turnedprivate investigator, Jessica was the marquee name in Marvel's controversial Max Comics imprint, which featured explicit content in its titles.

Powers and abilities
In the comics, like in the Netflix original series, Jessica Jones possesses superhuman strength following a car accident involving a military convoy and some rather nasty radioactive chemicals. However, her flying ability is much more profound in the comics, as she's only able to jump somewhat higher than most people in 'Marvel's Jessica Jones'.

Aliases
During her short-lived and ill-fated stint as a superhero, Jessica assumed a trio of monikers, namely Jewel, Knightress and Power Woman, to varying degrees of success.

Fun facts
In the comics, Jessica Jones was present when her fellow Midtown High student Peter Parker, whom she had a crush on, was bitten by the radioactive spider that granted him his now-famous superpowers. Jessica is also close to Carol Danvers, aka Captain Marvel, who set her up with Scott Lang, aka the second Ant-Man (or, as most cinemagoers would remember him by, Paul Rudd's Ant-Man).