Khairul Azri interview
Director Khairul Azri on Malaysian cinema and his feature film debut, 'Pekak'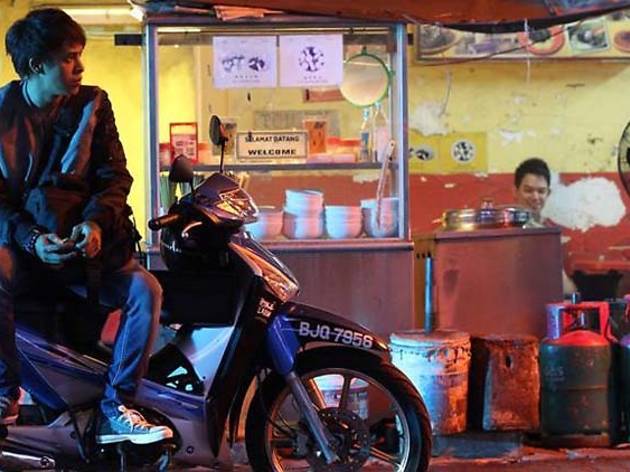 Khairul Azri's vast experience in making advertisements and music videos lent him the artistic strength to direct his first feature, 'Pekak' – a love story starring Zahiril Adzim as Uda, a deaf drug-pusher who falls in love with high schooler Dara, played by Sharifah Amani. Khairul's cinema attempts to slice through an ironclad, homogenised film industry fuelling on romcoms and pontianak flicks, upending audience's expectations with a story of empathy and moral dilemmas instead.

Every new local director wants to have his or her own narrative of KL. 'Pekak' is a tragic love story set against the underbelly of KL – why choose something so dark for your debut?
Malaysians always see the pretty side of KL. If you watch any local film, you'll see a lot of the Twin Towers, the famous places. But in 'Pekak', you don't see those at all. I'm just showing the truth, the truth that people don't want to see. The story came from Grand Brilliance but I wanted it darker, I wanted it to be like P Ramlee's Kassim Selamat. When you depict teenagers doing drugs or sosial stuff in film, it's kind of sensitive. What I'm showing is just the lives of five people.

The sense of place is crucial here to amplify the complexity of the written roles, especially Uda's. How did you choose the locations?
We shot some of the scenes in a red flat in Bangsar. The flat was repainted three years ago but it still looks very dodgy. We shot at Maxwell school, not the famous ones like Convent Bukit Nanas or Victoria Institution. I don't want to choose the same places you've seen many times. It took us RM400,000 to shoot everything across 23 days. We even went up to Kuala Kangsar for one of the train track scenes.

'Pekak' seems to have a pretty straightforward storyline but it's also operating on a number of emotional registers. How do you configure the dilemma of Uda being a drug pusher who actually just wants to save enough money for a cochlea implant?
Uda is just a guy who wants to be normal, which is why he wears band shirts like The Strokes, Led Zeppelin, Joy Division, etc. He's never even 'heard' of them because, well, he can't. He doesn't want to be treated like an outcast. When he meets Dara, his desire to hear becomes even greater – just so he can listen to her voice. But there's karma. Pushing drugs is still wrong – it ruins your life; it ruins your family. This is his dilemma: If it's bad, it's bad. You can't change it.

Was it hard looking for an actor to express all that?
I've worked with Zahiril before so I've always known him as an expressive actor – very 'method'. He's so immersed on set he won't talk to anyone between takes. We brought a sign language interpreter but it wasn't really necessary after all [Ed: Uda can read lips]. Some signs are very universal and easily understandable, like 'You wanna eat?'. Uda only communicates in sign language once, at the very beginning of the film when he talks to another OKU guy.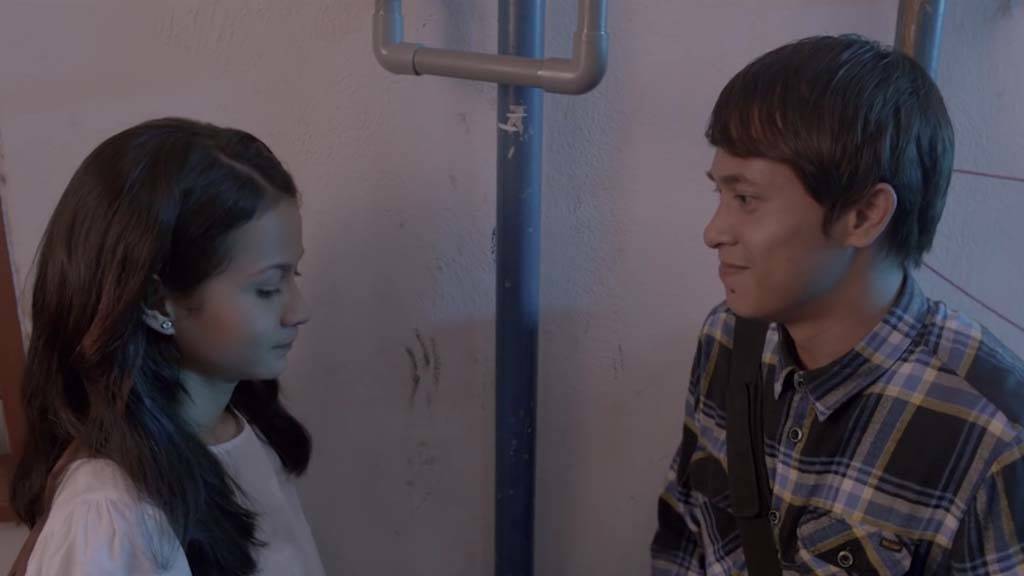 A scene from 'Pekak'

Myroslav Slaboshpytskiy recruited an ensemble of non-professional deaf actors – basically children from the streets – for his film 'The Tribe'. Did you consider casting a person with actual hearing impairment for Uda's role?
I was thinking about that for a while but I knew it [casting someone with hearing impairment] was going to be hard.

Are we living in an era of Hollywood-style appropriation? Cisgender actors have ignited a firestorm of controversy for portraying transgenders … Films are being accused of whitewashing…
We have white guys trying to play Asian guys. People just like seeing famous faces – it's a stereotype that's very hard to break. But I'll definitely give an opportunity to anybody who's talented. Talent is talent, nothing to do with OKU or not.

An excerpt of 'Pekak' was screened at Marché du Film via the 'Malaysia Goes to Cannes' programme, and it was also nominated for Best International Film at the World Premieres Film Festival Philippines (WPFF). Does this open any kind of door for our film industry?
I feel really lucky that 'Pekak' was chosen. As for our film industry, there's still a long way to go. We screen a lot of films overseas but no one knows about it because no one really focuses on them. When I watch foreign entries, I was like… 'Oh my god, Iran can do this and we can't?'. Thailand produces around ten pictures per year and they're all good stuff . We have great potential – look at Diffan Sina Norman's short film 'Kekasih' which was shortlisted in Sundance. But we need to be more 'open' in terms of storytelling, and stop being too naïve. For example, when you read the newspaper, you can accept things like 'Remaja mati di kelab malam', contoh lah. And you'll feel like 'kesiannya family dia'. But when that scenario plays out at the movies, people will be like 'apa lah movie macam ni, tak patut lah'. It's just weird. Things are also harder to express when you have regulations sometimes.

Like how the Malaysian Film Censorship Board altered the ending for 'Kabali'?
Yeah, I heard about that. I went to Malaysian Film Censorship Board (LPF), aiming to get a PG13 for 'Pekak'. But I was told to cut 25 scenes. If that's the case, I might as well not show the movie. So I managed to convince Grand Brilliance to go with PG18 instead.

Malaysian cinema with its romcoms and horror films. Do you think there's a flaw in what looked like a sure-win formula for ticket sales?
Big companies tend to make films based on TV stations, like what will be a great hit next time. If a certain genre of drama does well, they'll make movies of the same genre. But we should always branch out. Definitely.
Read our review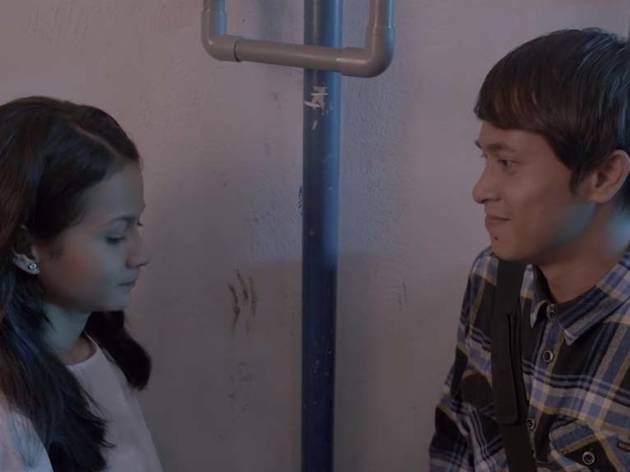 'Pekak' is as good as a magnifying glass that inspects the city and its sins. The bulk of the film belongs to Uda (a generously expressive Zahiril Adzim), a deaf drug pusher ensnared in a tangle of morality as he invests his feelings in Dara (Sharifah Amani).