Khalid Mboyelwa Hussein (Captain Khalid) interview
Time Out Comedy Thursday veteran, Captain Khalid, speaks to us about his acting debut as 'Solomon' in Liew Seng Tat's forthcoming feature film 'Lelaki Harapan Dunia'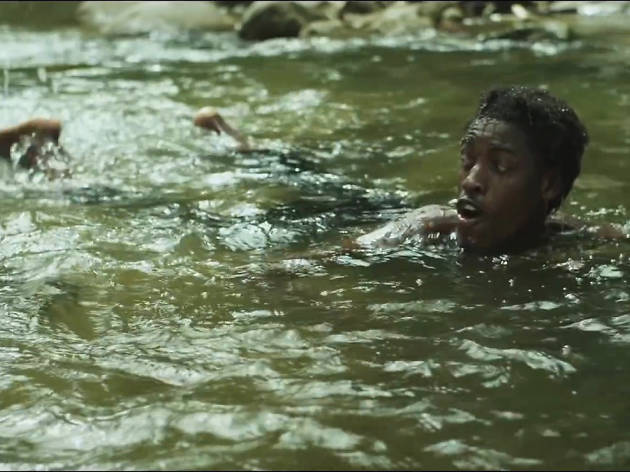 Your character, Solomon, doesn't speak a lot in the film. It must be hard for a loquacious stand-up comedian like you.
It wasn't too bad. But I got to learn a few Malay words like orang minyak – a character I was mistaken for in the film.

And you also play an illegal immigrant on the run.
That too. In the film, I play an illegal immigrant running away from hard situations in the city. I have to escape the police so I run into the forest and find refuge in a place I didn't expect, which is the house you see in the movie poster.

Did you have to learn the cultural aspect of the film like the angkat rumah tradition to better prepare for your role? We understand that this is your first time acting in a film.
A little. I've been in Malaysia for about three years so I'm learning more about your country each day. Things went pretty smoothly during the shoot because the crew introduced what the film was about to me – it's about friendship and family. Even though this was my first time acting, I was encouraged by the director to not be afraid of making mistakes and do what I think is right. Everyone was very helpful and nice. Maybe because I was the only black person there [laughs].

Did you enjoy filming in the jungle?
First of all, there was too much food to eat [thanks to the caterers]. But the shoot was so much fun. There were too many jokes going around. I didn't know my co-stars were such a big deal and I thought they were, you know, normal people. So I messed around with Wan Hanafi Su without knowing who he was. And when I did find out, I was like…'oh my god'. But you can't include that sense of humour in your performance, which is quite a shame because we've heard you joked about how people have to spin the propeller manually to get a plane flying in Africa.
It felt okay, not injecting a sense of humour in my acting. When I acted in this film, I didn't know it was going to be a comedy. The director just told me 'no funny business' so I portrayed my character very seriously. I do hope that I can act in another film where I can show off my comedic talent.

What did you take away from filming in a local production?
I learned that people in Malaysia can be superstitious. And I also realised that Malaysians are actually not racist. I used to think that they are because they don't like black people. They have a lot of misconception about black people; that's why they became very protective due to all the [bad] stories they hear. This whole stereotype used to bother me a lot because when I arrived in this country, I was trying to fit in. They think that all black people are Nigerians but I'm from Tanzania. But once you explain and enlighten them about your culture, they open up. The good thing about Malaysians is some of them are open to learning. This also changed my perception that Malaysians are boring people.

So you don't mind pursuing your acting career in Malaysia?
No, but I don't mind going international too. I like Hollywood films but not all of them. I like funny movies, like the ones with Kevin Hart in them. But I don't like to watch 'Transformers'. Do you know 'Transformers', that kind of stuff? I don't like that because those things don't happen in real life. I like realistic films – films that make you think. I still find Asian culture a lot more beautiful, and when I got to work with a great director as well as a good cast, it was like a dream I didn't knew I could achieve.

The best thing about films is they're shown across the world, just like 'Lelaki Harapan Dunia'. People have been asking for my number. I'm a big deal now. I'm definitely more famous.

'Lelaki Harapan Dunia' opens Nov 27.
More on 'Lelaki Harapan Dunia'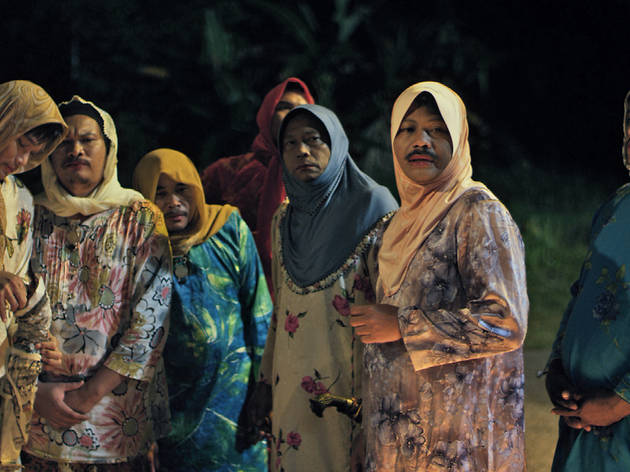 Liew Seng Tat is making a splash in the international film circuit with his second feature, 'Lelaki Harapan Dunia'. We speak to the acclaimed, award-winning director Two primary school boys suffering from parental neglect – that's the stuff of tear-wringing headlines, but not in Liew Seng Tat's 2007 debut feature 'Flower in the Pocket'. The kids in his first, quietly moving film are mischief-making brats who hardly exchange words with their father, Sui (actor-filmmaker James Lee) – a workaholic who spends his days repairing broken mannequins. The premise may come across as contrived but Seng Tat's trademark humour turns this slow-burn depiction of a father-and-sons relationship in crisis into a funny paean to familial bonds. This is Seng Tat's forte – the ability to tell simple, everyday stories that transcend borders without a lot of self-indulgence. In the low-budget, award-winning 'Flower', he meted out small emotional surprises through the taciturn and embittered Sui, who abdicates his paternal role in the absence of the boys' mother. Now seven years later, Seng Tat is making a blip on the international film radar once again with a bigger production and a grander script – 'Lelaki Harapan Dunia', a story inspired by the angkat rumah tradition, is set to double the emotions, theatrics and laughter. Stories about unity and muhibbah often run the risk of being overdone. How different is 'Lelaki Harapan Dunia'? I was inspired to write the script after reading an article in the