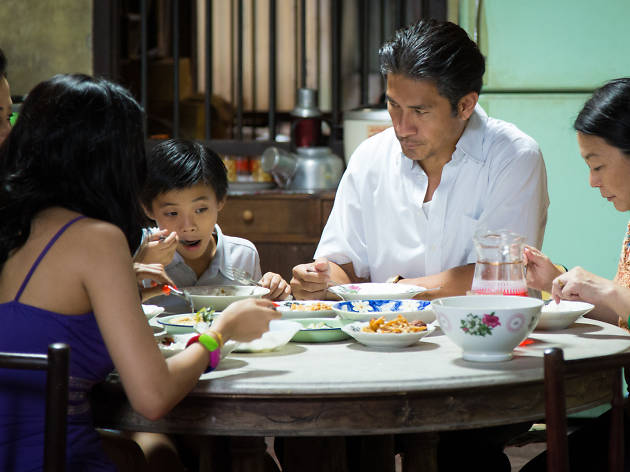 Saw Teong Hin interview
Director Saw Teong Hin talks about his latest movie and first Penang Hokkien feature film 'You Mean the World to Me'
Penang-born director Saw Teong Hin is no stranger to our local arts scene; his debut feature film 'Puteri Gunung Ledang' won several awards at the 2004 Malaysian Film Festival and was later adapted into a wildly popular musical theatre production, winning him the BOH Cameronian Arts Awards for Best Writing. Conversely, 'You Mean the World to Me' ('Hai Ki Xin Lor' in Hokkien) took the stage-to-silver-screen route after a critically acclaimed four-day run at George Town Festival 2014. This emotional semi-autobiographical film is based on Saw's early life and some very personal moments with his family. The stellar cast and crew include cinematographer Christopher Doyle, who's known for his work in iconic films such as 'In The Mood for Love' and 'Hero'.
The story tells of filmmaker Sunny (Frederick Lee) who returns home to make a movie about his dysfunctional family without their knowledge. However, his visit conjures up some painful childhood memories which cause him to resent his mother (Neo Swee Lin) and his older, mentally-disabled brother Boy (John Tan). When things take a turn for the worse, Sunny has an epiphany that changes his perspective of his past and his anger towards his family.



Saw Teong Hin
How closely does this film resemble your real life?
It's based on real incidents, but some liberty has been taken to fit everything into the movie. I have five siblings but in the film, there will only be three. Also, certain scenes are based on situations I wished had happened in real life – things that should have been said and done but weren't.
It was brave of you to bare it all in the film. What prompted this film and how did your family feel about it?
I felt that it was necessary to do so because I was at a difficult point in my life when I started to question who I was as a filmmaker and what I stood for. I wanted to write about something that meant a lot to me, which is my family. This film represents my 'true voice' and embodies my identity [as a filmmaker]. The intention of this film was for me to honour my mother and to make amends with my brother and they knew how important this film was to me. Although taken aback, they allowed me to make the film and trusted that I will do right by them.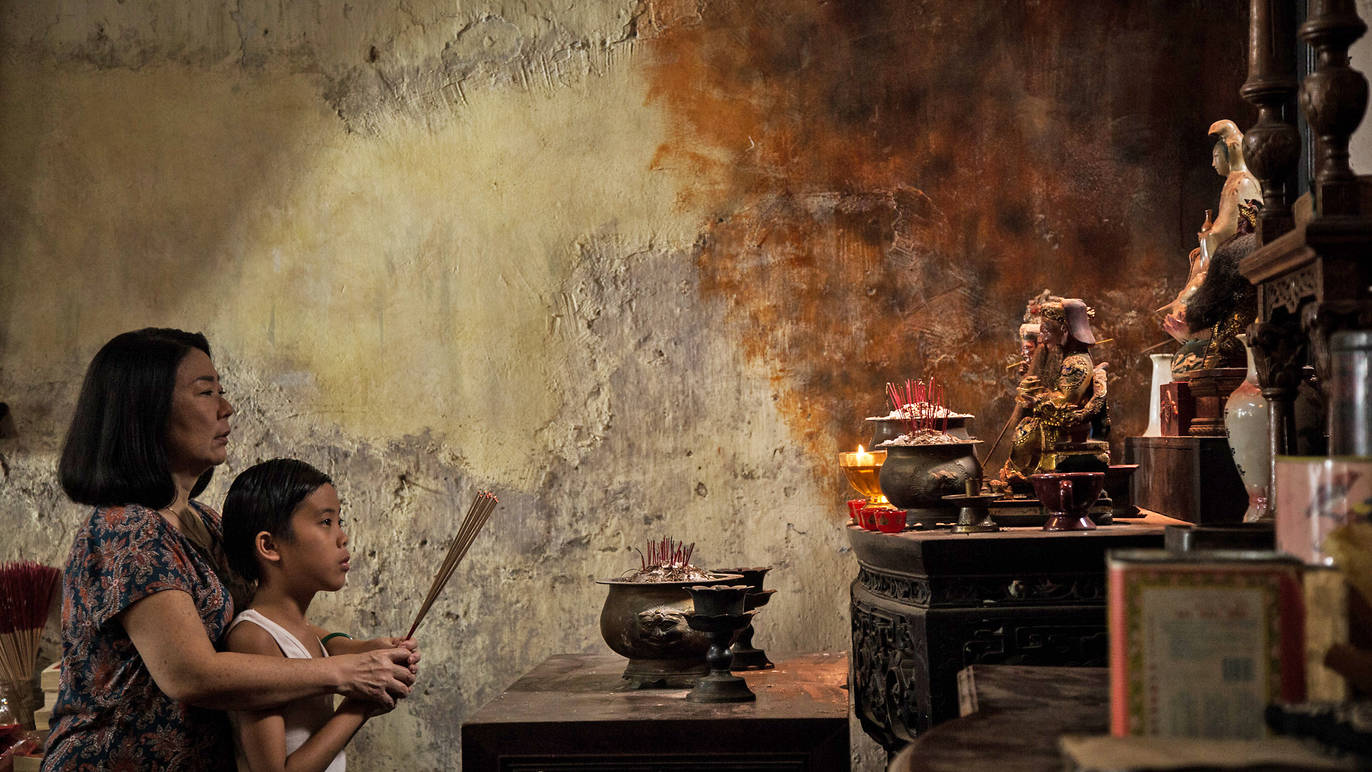 'You Mean the World to Me'
The story is based on some extremely emotional moments in your past. Was the process of writing and directing the movie a form of healing for you?
It definitely was. I was a mess emotionally when I wrote the script. Directing the play and recreating the houses [which Saw used to live in] for the film were overwhelmingly tough for me too. But the entire experience was a cathartic process which was made bearable thanks to the support of the production crew and everyone who was involved.

The film is almost completely in Penang Hokkien. Is it a specific dialect?
We were aiming for just the general Penang Hokkien dialect but the language doesn't matter. By and large, I believe it's the performance that counts, even if the language is not completely authentic.



Behind the scenes of 'You Mean the World to Me'
Is there a big difference in the movie's Hokkien and English titles?
'You Mean the World to Me' was what I came up with when I first wrote the script – it's a straightforward expression of my feelings. 'Hai Ki Xin Lor' came later when the script was being translated into Hokkien. Besides being the name of the road I grew up on, 'Hai Ki Xin Lor' roughly translates to 'new road by the seafront' and is a metaphorical representation of my journey of seeking reconciliation with my family and turning over a new leaf.
What do you expect this film to achieve?
Every parent wants their child to do well and it's the same for filmmakers and their projects. But I've learned from experience not to expect too much; I've done my best and now the success of the film is out of my hands. But if someone watches this and decides to call their parents after, even just to say 'hi', I think that's already an achievement on its own.
'You Mean the World to Me' opens May 4.
Watch the trailer