Antipasti platters in KL
Can't make one at home? Here's where to go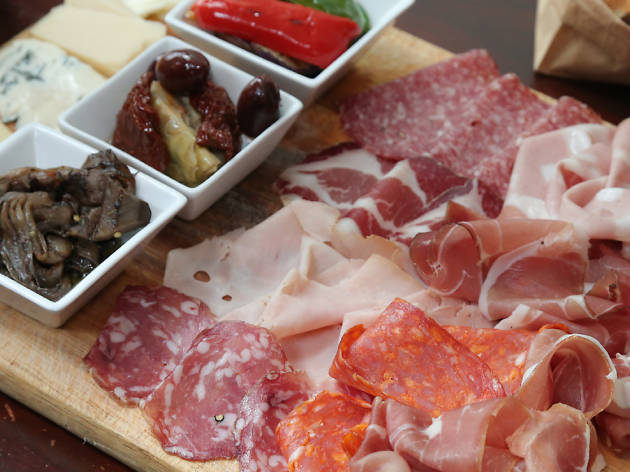 1/5
Photo: Hizwan Hamid
Neroteca is one of our go-to places in town for rustic Italian food plumped up with pork, and their Gran Tagliare platter has found a permanent spot in our comfort zones. Eight types of hams and salami are generously overlapped on a wooden board alongside five varieties of cheese, all of which are also on sale at the restaurant's deli section. Little bowls of eggplant, zucchini, artichokes and sun-dried tomatoes are necessary condiments in between voracious gulps of cold cuts – but even more necessary is a bottle of red wine on the side.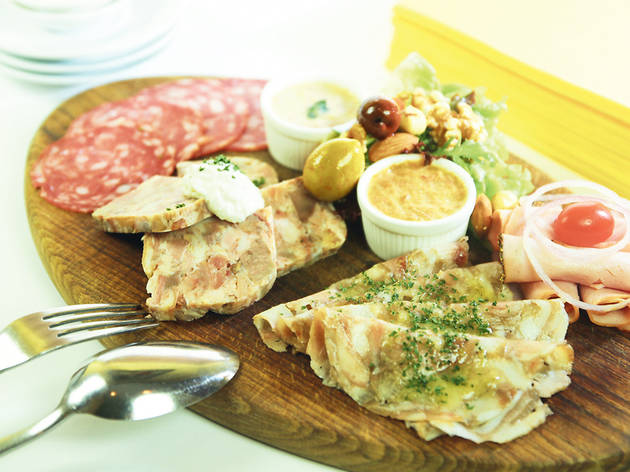 2/5
The restaurant's mixed platter takes an unusual turn with the inclusion of pig head jelly, a sliced circle of 'head cheese' made from various organs and parts of a pig's head. The natural collagen found in the pig's scalp contributes to the jelly's naturally gelatinous texture. The accompanying pork trotter terrine and pig liver pâté are also testaments to the nose-to-tail cooking that El Cerdo displays.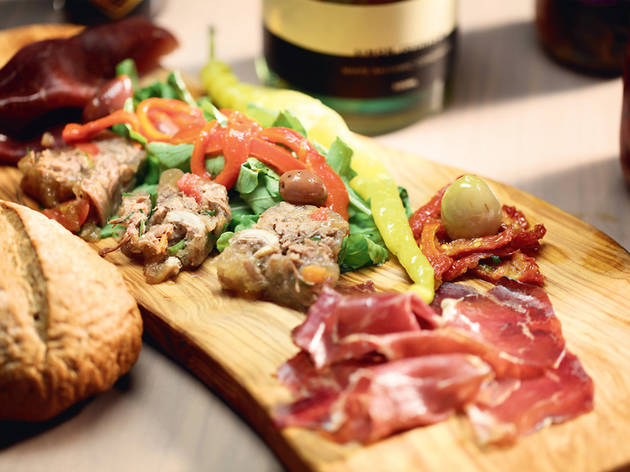 3/5
This charcuterie platter is a celebration of various meats from turkey salchichón and black pepper pork loins to Spanish dried beef and duck terrine. However, in the grand scheme of things, it's Chef Yves' housemade pork rillette that takes the top prize – it's properly fatty and salty, and we like it spread on bread after one too many slivers of ham.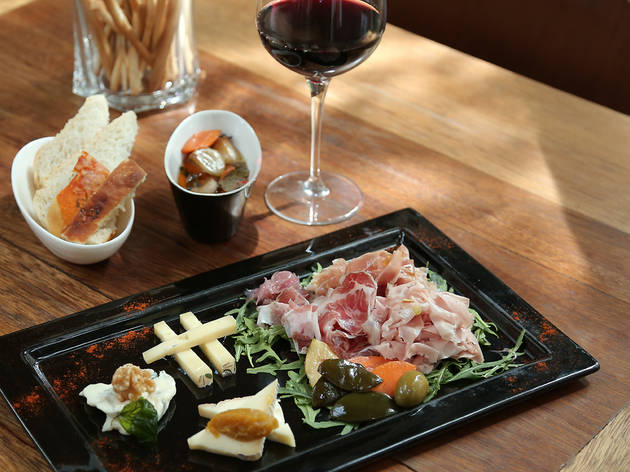 4/5
Photo: Hizwan Hamid
It's not easy to miss Mediteca's hand-cranked deli slicer, the restaurant's hefty investment that's on display near the entrance. Unlike electric slicers, this one slices meat to a nearly transparent thinness, and is manually wounded for better control. The antipasti platter here is a combination of parma ham (usually the 24-month aged kind), mortadella and coppa, but ask for other hangings from the storing cabinet if you wish.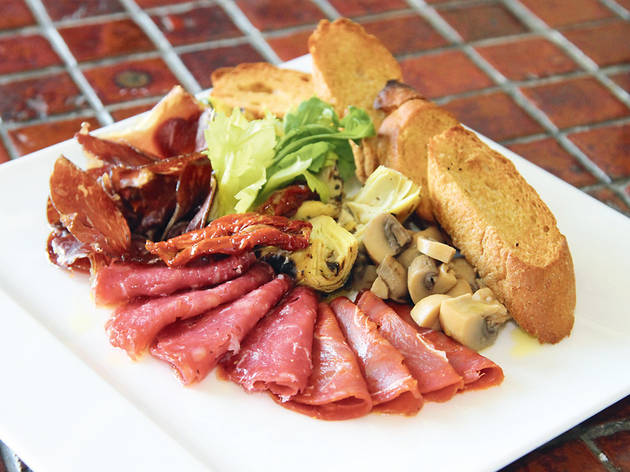 5/5
Photo: Hizwan Hamid
The pork-free platter compensates with plain and spiced chorizo, air-dried beef and loads of vegetables. Be careful not to get too full on the heaped serving of marinated artichokes, pickled mushrooms, grilled zucchini and toasted baguette.
In Italy, antipasti (aka antipasto), literally translating as 'before the meal', refers to the food that typically arrives – surprise, surprise – before a meal. The boundaries of what constitutes antipasti are blurred – they could include a salad, bruschetta or little seafood plates. But in popular culture, antipasti platters in Italian restaurants may mean a platter of cured meats, hams, cheeses and an assortment of condiments as a prelude for the meal to come.
Make your own antipasti platter
A classic antipasti platter is the cheat's solution to entertaining guests with style. Here's how to assemble your own.
Read more