Colonial cocktails at The Majestic Hotel
Colonial and colonial-inspired cocktails are making a revival at The Majestic Hotel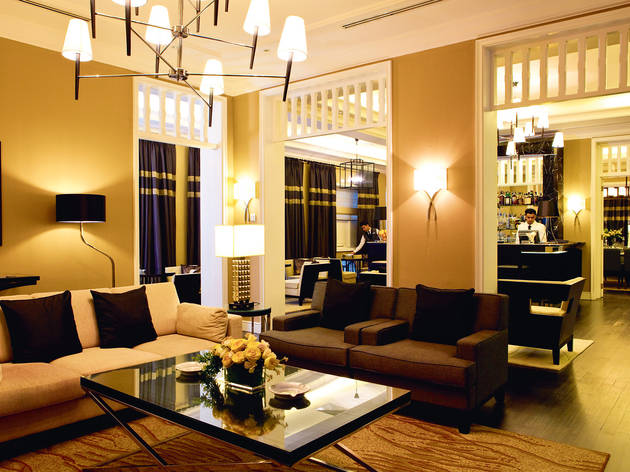 1/4
Cast your memory back to school: Chances are in between learning about Francis Light and the British East India Company, you didn't read anything about the colonials having a drink in the verandas and clubs. Thanks to bartender Johnnie, some of the colonial cocktails are again on the rise at the bar in The Majestic Hotel. Quite fittingly, the original Hotel Majestic, built in 1932, was favoured by many colonial elites and prominent visitors. It was also the largest and grandest hotel in Kuala Lumpur back in its heyday.Johnnie, who has spent more than 16 years behind the bar, has also created new cocktails inspired by the hotel's history – all to offer a sensory connection to the hardscrabble days and rebellious nights before our country was formed.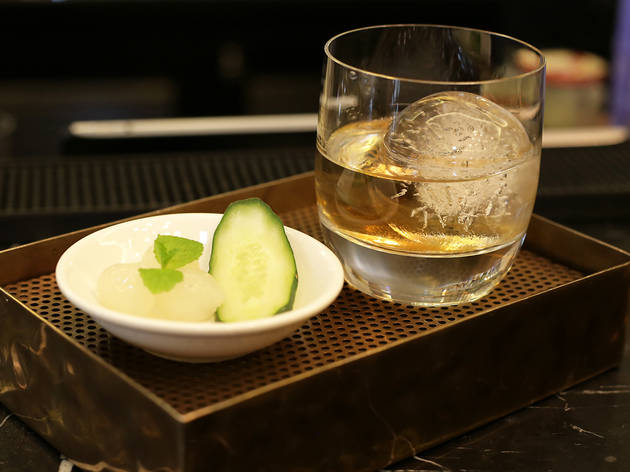 2/4
Photo: Hizwan Hamid
Gin Pahit'Pahit' means 'bitter' in Malay. As you might have guessed, the drink is a concoction of just two ingredients: gin and bitters. Known as Pink Gin, it was a drink favoured by the British navy before it was taken up by Brits all over the far-flung empire. It was believed that only naval officers were entitled to gin, while other ranks had only the choice of rum. These officers used to mix gin with bitters or lime. In fact, Angostura bitters was invented as a cure for seasickness. 'When they sailed past the equator, a lot of people fell sick,' says Johnnie. 'Because their country was very cold, when they sailed to the equator, they got very uncomfortable and fell sick – they got malaria, scurvy. So the commander of the ship asked the sailors to drink this to feel better.' He adds, 'But this is actually a nice refreshing drink – gin with a very delicate, herbal touch to it. If you're depressed, this kind of thing can light up your spirit.'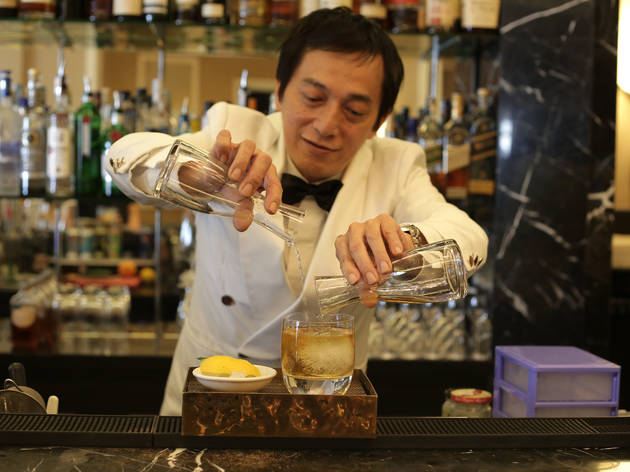 3/4
Photo: Hizwan Hamid
StengahLike Gin Pahit, Stengah is a simple drink. The term is an abbreviation of 'Setengah', the Malay word for 'half'. It's a pretty straightforward name for a drink made of one part whisky, one part soda water, served over ice. Nothing fancy about it: It's a straight-up, no-fuss, manly drink. 'Basically, after a long day, these planters would come together. I heard they gathered in Selangor Club or here (Majestic Hotel) and drink. In those days, you couldn't get vodka; you got a lot of whisky and gin.' According to Johnnie, Stengah was a popular drink preferred by British planters. After a hard day at work, the planters and other colonial workers would escape the heat and head to the verandas or bars for this drink. Today, Johnnie serves this otherwise unassuming drink on a fancy bronze box tray with sautéed onions and dry ice.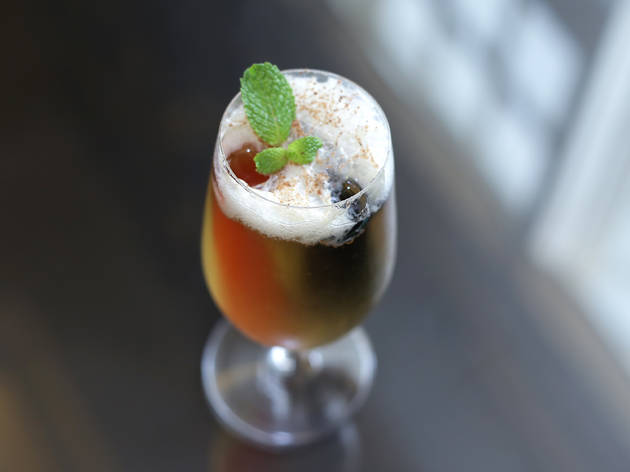 4/4
Photo: Hizwan Hamid
Code 55 and 2 Bulat This original cocktail by Johnnie was inspired by a story that took place during the colonial era in Hotel Majestic. It was an incident that happened to Mr Tan Meng Tan, a bartender at the hotel. A lady stomped into the dining hall and discovered that her man was with another woman. The captain approached the intruding lady to take her order and she replied, 'Give me a Code 55 and two bulat.' But of course, there was no such cocktail. He realised that the lady was asking for 'a Colt 55 and two bullets'. Luckily, no blood was shed. 'I created a drink to reflect the drama and intensity of the love triangle,' Johnnie says. For this drink, he puts two test tubes into the glass to represent the two bullets (red with gin and black with whisky), against a gold background (beer). 'This is a challenging drink; you have to down it in one shot,' Johnnie explained, before he downed it in one go. Which we later realised was pretty impressive, as it's one of the most potent cocktails we've ever tasted.
Drink them at...
Want more cocktails?
From the classic cocktails to the modern upgrades, here are the 10 best cocktails in Kuala Lumpur.