Cookbook: 'My Paris Kitchen' by David Lebovitz
His recipes are made for Sundays – laborious and oftentimes lengthy, resulting in warm, rich flavours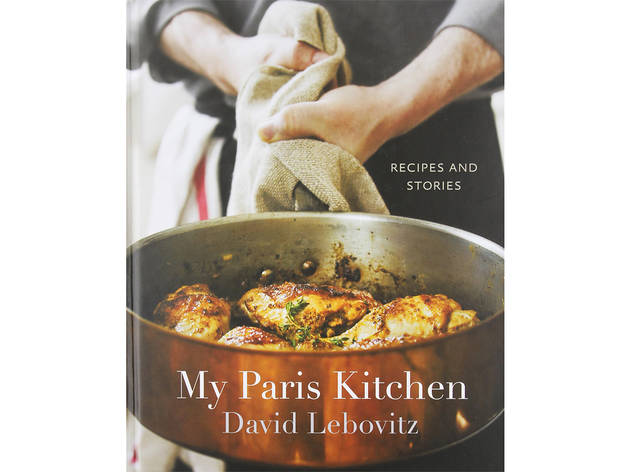 David Lebovitz is a master of self deprecation – in his past dryly humoured writings, one gets the sense that he fumbles and stumbles about the kitchen, trying to flip an egg without it sliding down his head. His ways in the kitchen may defy the presumed grace of the French, but it also explains his godlike status among the virtual collective of baking amateurs.

The former pastry chef moved from the US to Paris some ten years ago with little more than a few pots and pans, only to be greeted by a kitchen counter the size of a chessboard. Just like any one of us acclimatising to a new country, he tried. In 2014, one can say he's almost made it – six books under his name and a widely revered food site are no easy feats.

When reading Lebovitz's books in chronology, 'My Paris Kitchen' seems like a personal triumph over the city. Older, wiser and somewhat funnier, he hobbles about the City of Light sniffing cheese and eating baguettes from brown paper bags with the kind of curiosity you'd attribute to a church mouse. And he's cooking more than ever – in a kitchen that's considerably more spacious than the trunk of a car.
His recipes are made for Sundays – laborious and oftentimes lengthy, resulting in warm, rich flavours. Most evidently, Lebovitz (as do the French) celebrates fat – the likes of duck fat, butter and cream drown in potatoes, breads and meats, baked to goldenness with cheese. I spend half of a Sunday slaving over his French onion soup recipe, and upon dinnertime, I'm hit by the steam of sweet onions broiled over gratings of hot Emmental. I also attempt the salted butter caramel-chocolate mousse, whose deliciousness you can infer from the name alone.

Other times, Lebovitz takes from his travels in iterations of hummus, lamb tagine and shakshuka, but they are quickly forgotten in a book that's beautifully specked with photographs of cassoulets and quiches. It's not a David Lebovitz book without his endearing tales about one specific memory or another; in this one, he tells stories about many things: his affinity for a dish, the back story of a kitchen tool, or the juxtaposition of a French classic and an Americanised version, all of which avoid the cloying romanticism frequently associated with Paris. Like a bumbling best friend, Lebovitz leads you by the hand to the city's markets and home kitchens, and will eagerly run through every fatty, sensual detail as you watch in a daze like a true Francophile.

Ten Speed Press, RM122.90. www.davidlebovitz.com.