Food personalities of the year
We celebrate the next generation of local chefs and start-ups who are taking KL's food landscape to the next level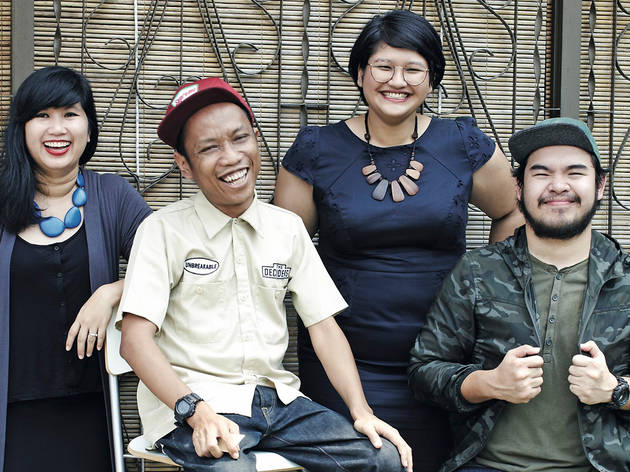 1/5
Photo: Tommi Chu/Blink Studio
Basira Yeusuff, Aida Azwar, Edan Hasan & Faris ChenMembers of The Fancy Breakfast ClubMuch like the characters of the namesake film, the young members of this home-based Bangsar breakfast club are in a league of cool unmatched by any other. Basira – the club's head chef – designs and cooks the menus, Aida – florist and stylist – envisions and executes the interior styling together with her husband Edan, and Faris – the drinks guy – experiments with coffee and beverages that go best with Basira's many fancifully peculiar ideas (pulut hitam cheese tart!). We love their ability to pull off niche pop culture-inspired themes – Alfred Hitchcock meets The Stepford Wives, The Grand Budapest Hotel (complete with Courtesan au Chocolat, mind your scoffing), and V for Vendetta are just a few. Basira conjures up rotating menus in accordance with monthly themes while Aida devises flower bouquets and sets up tableware with the accompanying badassery of a Thora Birch character. Now this is how you entertain guests at home.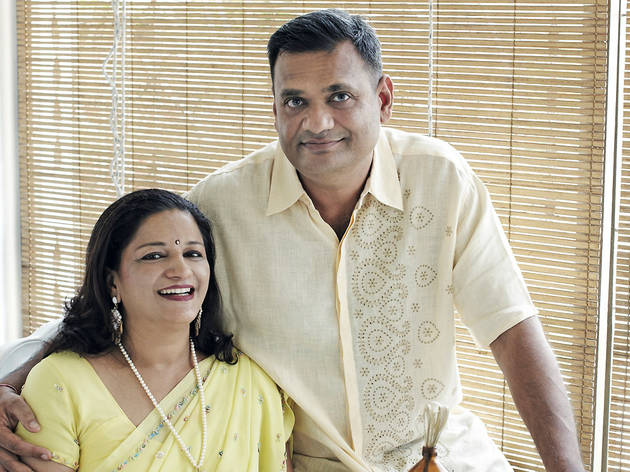 2/5
Photo: Tommi Chu/Blink Studio
Meeta and Prabodh ShethOwners of The Ganga Café The Ganga Café changed hands late last year after a good run in Bangsar, and the new owners (husband-and-wife duo Prabodh and Meeta) immediately brought renewed energy to the kitchen. If Meeta, who cooks all the dishes, is the bridge that connects the dissonant worlds of North and South Indian cuisine, the friendly Prabodh – like the funny uncle at family dinners – is the heart of the café, who manages the day-to-day operations and keeps the customers happy. The Ganga Café is a distillation of the owners' humble personalities: The eatery is an unassuming delight – free of pretense and hype – with a fervent appreciation for tradition and family-guarded recipes, as proven in their popular Sunday Gujarati lunch buffet. Hara bhara kabab, aloo methi and the chee-cheong-fun-like khandvi – these delicious, nutrition-packed creations clearly demonstrate Meeta and Prabodh's single-minded pursuit of great flavours. The Ganga Café is modest, relaxed and inviting – dining here gives you a taste of home, like you're enveloped in the owners' labour of love. Meeta and Prabodh may be serious about their craft, but they're the warmest hosts you could possibly hope for.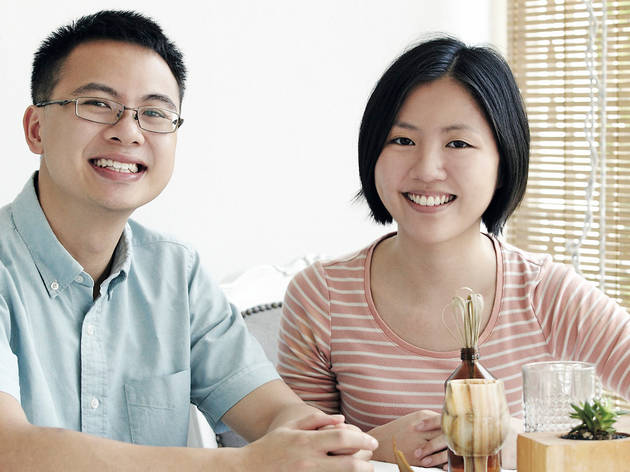 3/5
Photo: Tommi Chu/Blink Studio
Marcus Low & Tan Mei WanFounders of The Kitchen Table Restaurant & Bakery They've only just started but Marcus and Mei Wan are already the poster kids of KL's café-meets-restaurant scene. Their ethos around food is inspired by the locally cultivated, made-from-scratch practices they were exposed to in Canada and the UK, cleverly expressed in hearty chunks of fried chicken (battered with buckwheat flour and garnished with Thai basil crisps, don't mind them) and lovely tin cakes. The duo's routine is as honest as it gets: They scour the local markets for the perkiest ingredients, simply cook them into modern American dishes à la Alice Waters, and serve them up with a smile. And although both Marcus and Mei Wan have had their toes dipped into the rough seas of the food industry, they go about their hard work with genuine optimism, as if they're still untainted by the dog-eat-dog nature of the trade.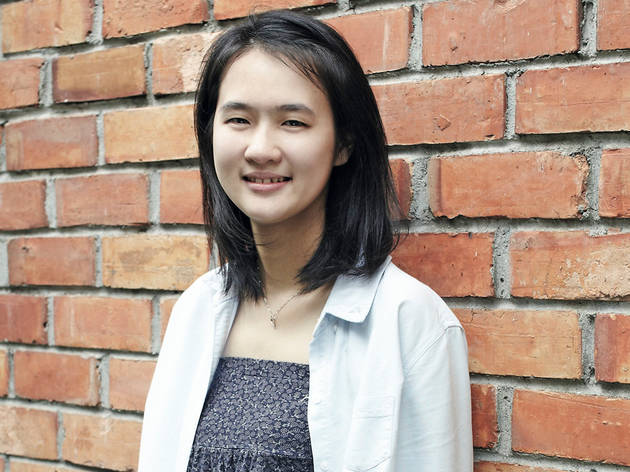 4/5
Photo: Tommi Chu/Blink Studio
Ashley YiinChef of Ashley's by LivingFoodAt 22 years old, Ashley Yiin is already dishing out sophisticated mushroom foie gras while girls her age are still woefully clueless about their career path. This prodigious chef takes after her mother, who (with Ashley) reworks what would otherwise be boring healthy food into dishes people can actually be excited about, such as quinoa sushi, enchiladas and strawberry gazpacho. Healthy dining has been spreading in waves across the tables of the city's most ambitious restaurants, but rather than, say, starting a sudden mania for organic kale, Ashley focuses on showcasing ingredients at their original best. While some chefs are eroding the bond between ingredients and their natural flavours, Ashley seeks to reinforce them, plating up exciting, wholesome dishes that justify their price tags. It may be too early to call Ashley successful but her talent is certainly changing how people – especially diners from her generation – perceive healthy eating in our fad-loving food scene.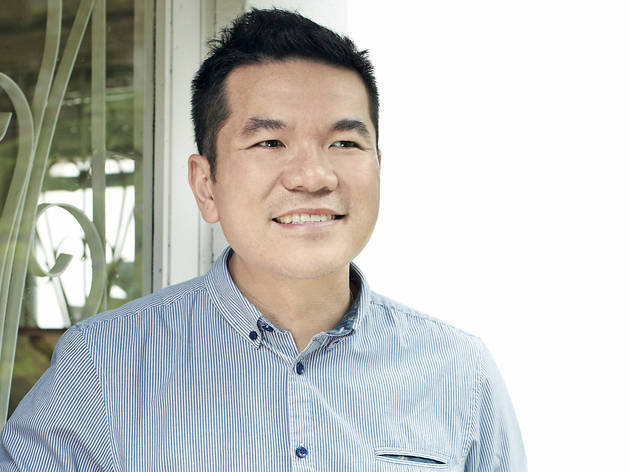 5/5
Photo: Tommi Chu/Blink Studio
Darren ChinHead chef of DC.Restaurant by Darren Chin With all the hype about food in this day and age, it's no wonder we treat our chefs like rock stars; we celebrate them as 'gods' who send down to us food that's likened to 'heaven'. Capitalising on the attention, Darren Chin is throwing his name around in his new modern fine dining restaurant's promotional material, doesn't shy from posing as a mascot, and has his face blown up in black and white and plastered on the restaurant wall – a photo depicting his stoically focused attention while plating up. A bit showy? Sure. But when it comes to cooking, Darren's head is as clear as his consommé. He doesn't spend any time basking in the glamour that comes from pegging his name to a fine dining restaurant, he doesn't place himself on a pedestal of self-importance, and he isn't equipped with a fancy European accent to bolster his impending success. He just cooks masterful food the best way he knows how – with glowing, childlike love for it.