Ramadhan bazaars: Bukit Bintang
What to get from the Bukit Bintang Ramadhan bazaar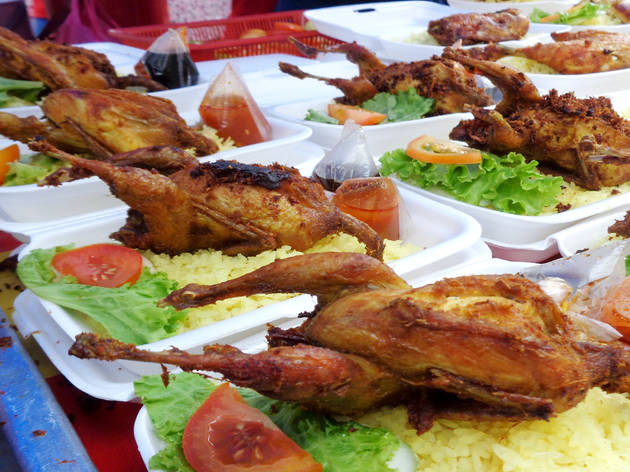 1/6
Burung puyoh berempah
Many customers stood patiently for their turn to select their choice of quail. Fried to a golden crisp and served with rice and soup, these birds are definitely worth the wait.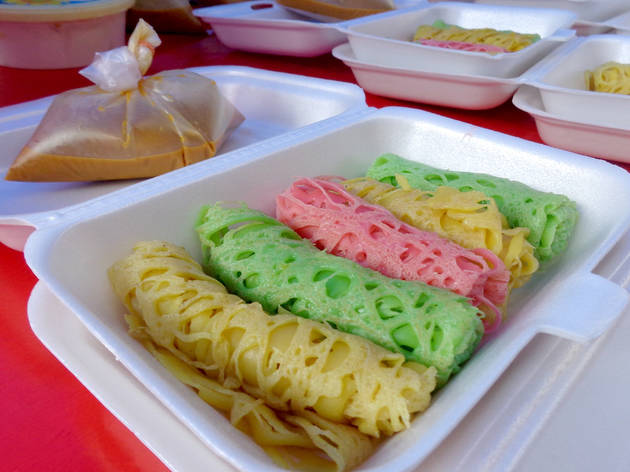 2/6
Ajebois roti jala traffic light
Why have regular roti jala when you can get it in pretty shades of green and pink? While the colouring is just for aesthetics, we do like the accompanying spicy chicken curry with its thick consistency.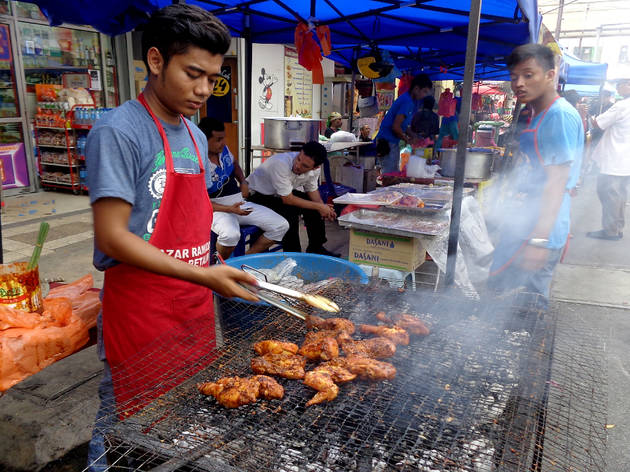 3/6
Nasi Ayam Bakar
We picked our chicken right off the grill here to reveal tasty, juicy flesh.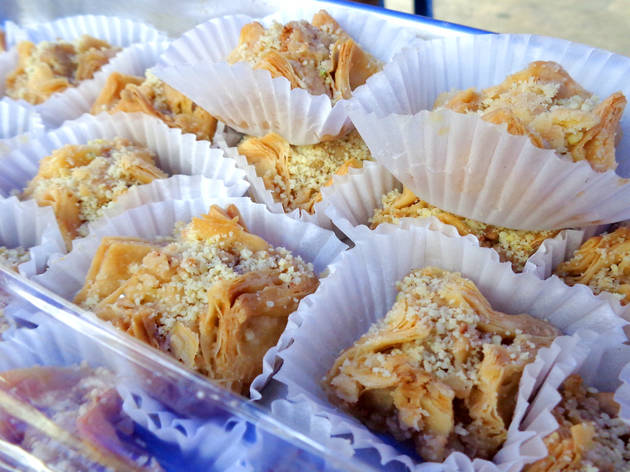 4/6
Baklava
Filled with finely chopped nuts, laced with honey and cut into bite-size pieces, these layered pastries are an uncommon sight at bazaars – as well as an addictive dessert.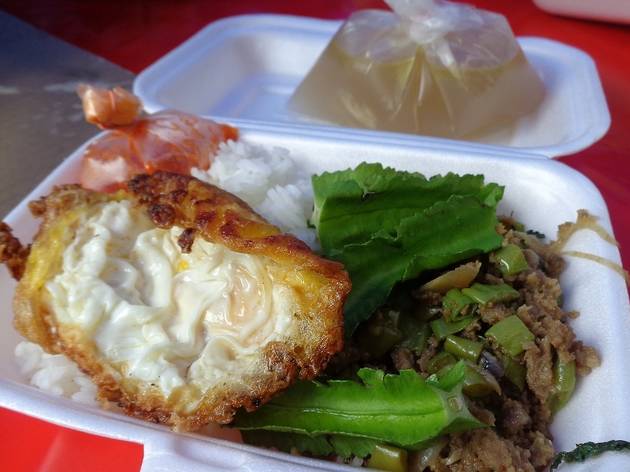 5/6
Daging Pakapow
The stir-fried minced beef dish is served with rice and a fried egg. The generous portions of beef were neither chewy nor bland.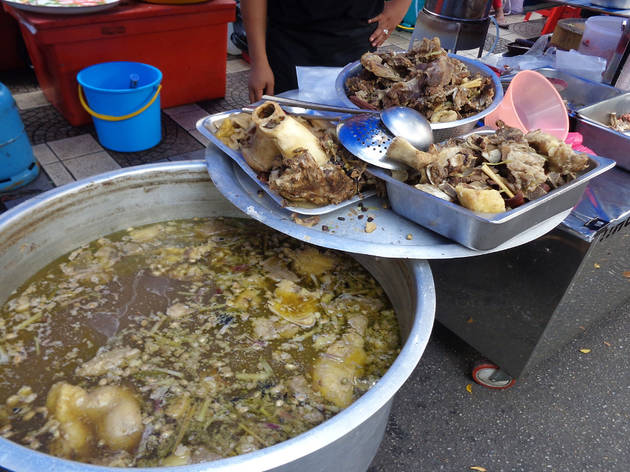 6/6
Bee Hoon Ayam Sup Utara Mai
Oftentimes, the soup is either too oily or the broth just doesn't pack enough flavour. You won't get any of that here; the mee hoon comes with a slurp-worthy sup gear box.
Some of the best street food to get at Bukit Bintang's Ramadhan bazaar.