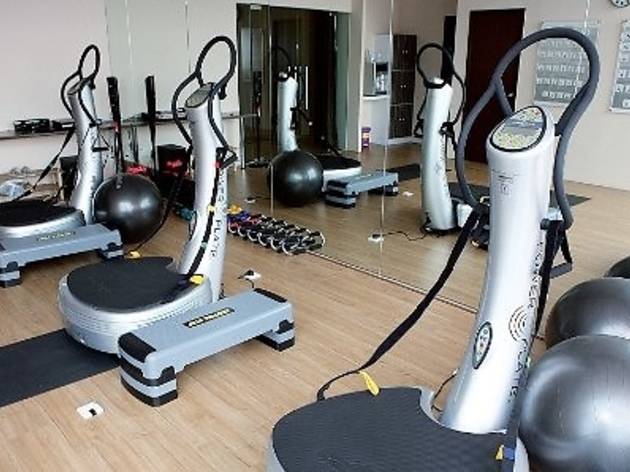 Time Out says
Bodytone Wellness Studio takes an exercise-oriented approach to weight loss. It offers to take care of three things for you: exercise, slimming and anti-aging. In fact, it is the first Power Plate authorised centre in Malaysia, a machine which apparently commands a star-studded list of followers such as Claudia Schiffer, Kylie Minogue and even Rafael Nadal.

Okay, it may sound a bit too gimmicky at first but what this Advanced Vibration exercise does is transfer vibrations to the muscles in your body, which causes them to contract in a reflex action. By holding a pose for up to 60 seconds at a time, you will then be able to tone and firm up your body, accelerate fat loss, enhance flexibility and even improve your fitness and stamina. It hardly sounds like a work out at all but Bodytone claims that you can see results in just three sessions a week.
For slimming, the 517 Ultrasound Lipolysis treatment on the menu can be combined with the Advanced Vibration exercise to promote slimming. It breaks down fat cells into free fatty acids and sugar, which will be released into the blood stream and later consumed as pure energy as you work out. As for anti-aging, the Total Body Photo Stimulation Skin Rejuvenation Treatment uses light to stimulate your skin to start reproducing collagen to help reduce wrinkle and increase hydration.
Details