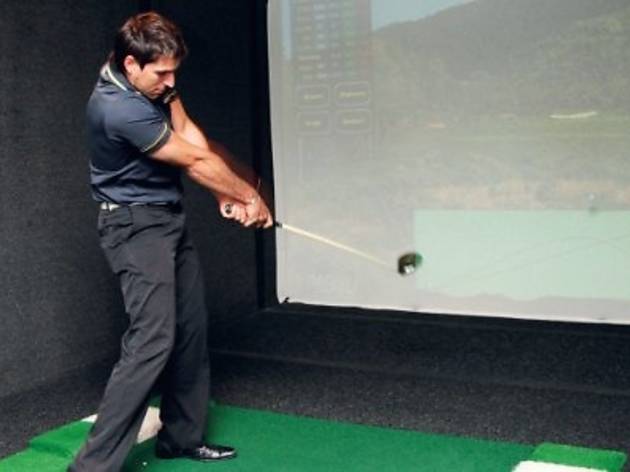 Once in a while, it's refreshing to listen to someone who's so blunt and provocative with his words. Bharat Thakur, the founder of Artistic Yoga who trains celebrities such as Salman Khan and Michael Douglas, theorises the origins of yoga — 'Yoga was developed by crazy people. They were illiterates. They were staying in the mountains for some 60, 70 hundred years and they got bored. In the boredom, they started looking at animals and imitating their moves. And that's the way yoga was developed'.

Listening to him, you might find him credible because of his brutal, unapologetic honesty or, you might just chalk him off as being deranged. Regardless, I shudder to think how purists would react to such theory. But frankly, it does sound believable. And it is because of the lack of scientific backing in traditional yoga that has led Bharat to develop Artistic Yoga after seven years of research.

However, Bharat asserts that artistic yoga is not a new form of yoga. Taking off from his profession as an exercise physiologist, artistic yoga is a research form of yoga that is enhanced and perhaps even reinterpreted through the modern scientific knowledge of the human body and fitness.
'[Artistic Yoga] has no new positions. Even though the yoga that we know in the city today has about 20 to 30 postures, yoga traditionally has 840,000 postures. And Artistic Yoga belongs to the traditional school, which has knowledge of all 840,000 postures,' Bharat says.

It sounds a little far-fetched to me but I wouldn't doubt the intentions and concept behind the discipline. Traditional yoga has no knowledge of body parts. What Bharat has done is to equip yoga with that knowledge so that it's more suited to our current goal-oriented mindset. 'Modern medicine says that if you want change in your body, you have to only exercise two body parts in a day. That's why in Artistic Yoga, we have body parts training. For instance, we work out the leg and bum on Monday, and then abdomen and back the next day. This Ayurvedium concentrated exercise is called target training and it can change the entire look of the body,' Bharat explains.

'Traditional yoga will not be able to reduce weight or help you get shape. But with my yoga, you can develop a lean body, or a muscular body — depending on what you are looking for. The exercise routine can be customised so that it is more centric towards people's demands and needs. Also, traditional yoga only changes flexibility but fitness is made out of five elements — strength, endurance, flexibility, balance and agility. In our school, we train all aspects of fitness through yoga.'

At this point, it might sound like a gym routine but Bharat insists that the effects are different. 'Whenever you add weight to the body, bulk will come in. But yoga uses body weight instead because it is a good weight. So you would not develop extra bulge; just nice and lean.'

Another innovation that has come out of Artistic Yoga is a new exercise routine called passive stretching. Specially developed for people with weight management issues, particularly those suffering from obesity, a yoga master will stretch your body for you, much like Thai massage, only without the kneading. This is to help the person get back into form, where he can perform the yoga postures by himself.

Bharat believes that fitness is a state of happiness of both the body and mind. 'Yoga is the path from a beggar to a Buddha,' he says. 'Yes, it is a lot of work. In my classes, fitness is just the first three months. Then comes the breathing, the meditation, the spirituality, and the lessons to be calm and composed.'

But is there one philosophy in yoga that we can adopt into our daily lives? 'Yes, there is,' Bharat quips, with a knowing smile no less, 'that is, live full for a day.'
Venue name:
Nura Energy Wellness Centre
Contact:
Address:
25 Jalan Yap Kwan Seng
Kuala Lumpur
50450

Opening hours:
7 classes per day from 6am-7pm.
You may be interested in: