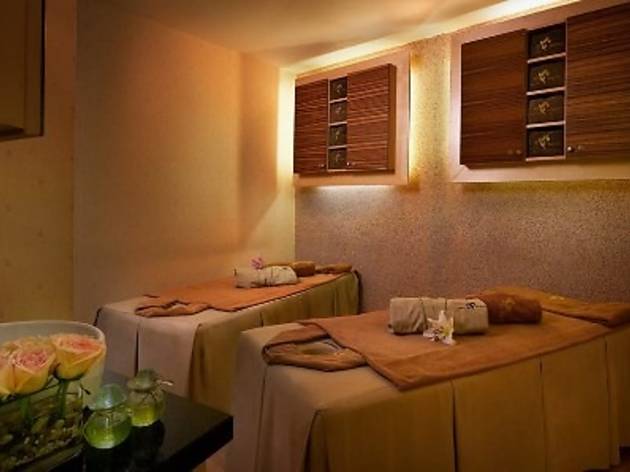 Time Out says
Just when we thought we'd seen enough yoga centres in KL, out comes Purple Yogis, which claims to be the first allergy friendly yoga and dance studio in the country. But it is the centre's special attention to children and some unusual yoga classes that got our attention.
The Kids Holistic Yoga (age four to 12) classes are run very differently to the adult ones. Here, the children literally play yoga. They are free to move about the room, take part in breathing games, make noises, act out stories and even pretend to be animals. While this may not sound like the composed and peaceful yoga that we know, Purple Yogis instructors believe that storytelling, games, music and art are the best ways to engage the hyperactive children. And through these playful but structured classes, children can develop better body awareness, concentration, coordination and balance.
For the adults, Purple Yogis has something equally fascinating. Apart from the usual Hatha and Vinyasa Yoga, there is the Slimming Yoga, which over the course of three months, teaches you techniques and postures to help detoxify the body and build up overall muscle strength. It is said to increase flexibility, improve vitality and even transform the way you look and feel about yourself.
Couples Loving Yoga is even more interesting. With poses like 'Couple's Lotus Pose', 'Couple's Turtle Pose' and 'Couple's Moon Triangle', we can't help but think of the Kamasutra. But before you start giggling like a teenager, let us assure you that this yoga is a great way to help you and your partner learn how to balance and work with each other's strengths and weaknesses. And by supporting each other through modified asana sequences, you will be able to move beyond any self-limiting ideas of what you can or cannot do.
But if all this is too new age for you, well, Purple Yogis also offers classes in break dance, hip hop, Bollywood jam and Cuban salsa. Oh, feel free to bring along your children and leave them to play in the Kid's Room while you work through your sun salutations.
Details