Interview: Chef Tetsuya – Stalwart of Japanese Dining in KL
Chef Tetsuya Yanagida leads the kitchen at the acclaimed Japanese eatery Miyabi located in the Sheraton Petaling Jaya. With decades of culinary experience and an enthusiasm for his craft, diners are always in for a wonderful treat when dining at Miyabi.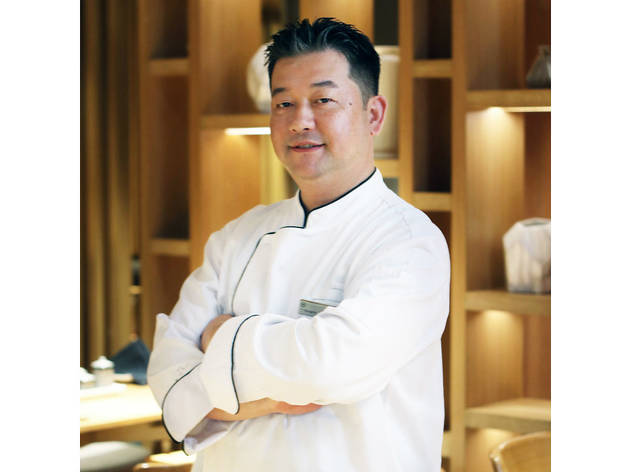 Why did you decide to become a chef and what inspires you?
I was inspired by a good friend who worked in a restaurant and I decided I wanted to follow in his footsteps. My favourite aspects of the job include speaking to guests and telling them about our special menus and educating them about Japanese cuisine. I also really enjoy seeing how the kitchen staff improve and learn about how authentic Japanese food is prepared.
How did you end up working in Malaysia and what are your thoughts on Malaysian diners in general? For example: are they knowledgeable about Japanese cuisine and have their tastes changed over the years?
I came to Malaysia 20 years ago to set up Zimpangu at the Shangri-La Kuala Lumpur. This was an exciting opportunity as I had always been interested to work outside Japan. In the beginning, it was quite difficult to educate Malaysian diners about authentic Japanese cuisine as there were limited Japanese restaurants in the Klang Valley and less exposure. These days Malaysian diners are more adventurous and willing to try new dishes, and there are so many more Japanese dining options available.
What do you enjoy most about your being a chef?
My favourite part of being a chef is being part of the process of preserving the authenticity of the cooking, and trying new ways of improving flavours, recipes and types of cooking. By doing this, I help ensure that the new generation of diners are well versed on how and what to eat.
What would you suggest diners order at Miyabi and why?
I highly recommend the multi-course menus and Omakase, which comprises eight to 11 courses. Omakase is a type of Japanese dining where diners leave the fate of the dish selection in the hands of the lead chef. This sort of meal is a great experience as everything served from the freshly sliced items to the more traditional cooked items are a surprise. Multi-course menus can be paired very well with our selection of sake and wine and is the ideal kind of meal for all occasions.
It's always interesting to know what a chef's favourite meal is – what is yours?
I enjoy all types of fish and my favourite way of cooking is grilling, so grilled fish is preferred meal. Besides, fish is a much healthier option than red meat!