Heads up! We're working hard to be accurate – but these are unusual times, so please always check before heading out.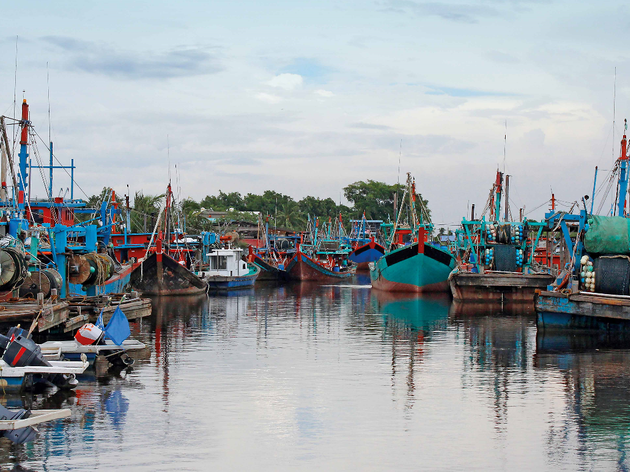 The best family day trips in Malaysia
TOM Kids goes off the grid for the best day trips from KL
As much as we love Kuala Lumpur for its shopping malls and attractions, sometimes you just need to head out of the city. In this list of day trips you can make with the family, you'll find pristine rice fields, colonial history, glowing fireflies, fresh seafood, golden monkeys and more.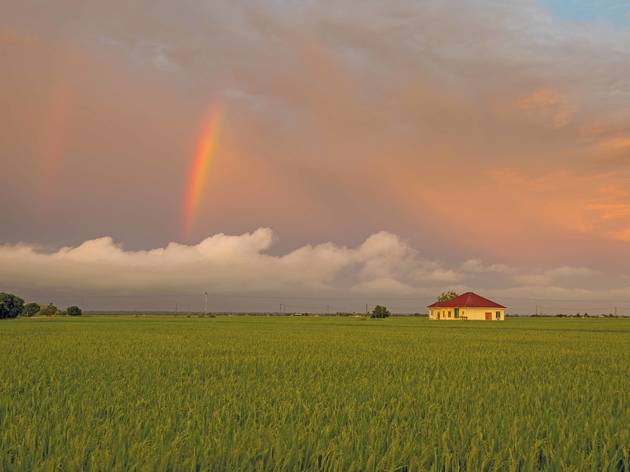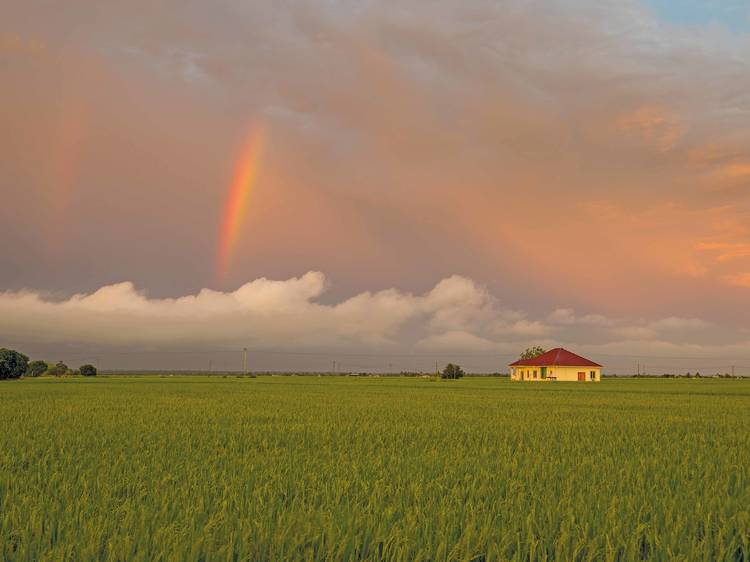 A short and scenic road trip is all it takes to get to Sekinchan from KL. Cruise Federal Route 5 for an hour and a half to reach this sleepy town sandwiched between fertile paddy fields and the glistening Straits of Malacca.

Shake the kids out of bed and disembark early in the morning, when it's cool enough to tour the rice paddies and watch local fishermen transporting their daily haul. A bird-watching paradise, Sekinchan is frequented by migratory birds that often skirt busier cities, so don't forget to search the skies for winged rarities. The Paddy Processing Gallery should be next on your itinerary, so the kids can see where their rice is milled after being harvested.

If you only visit one attraction, make it the Sekinchan Wishing Tree. A wondrous sight to behold, the tree's branches are weighed down with thousands of red ribbons bearing wishes. Cap your visit with a stroll on Redang Beach (not to be confused with Redang Island) and dinner at one of the myriad seafood restaurants in town. Sekinchan's proximity to the sea makes it a popular destination to feast on fresh fish and shellfish.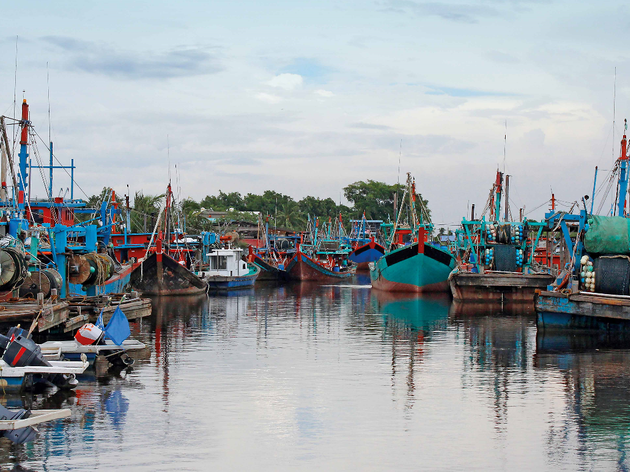 Kuala Selangor is a small town about 70km away from KL more famed for its fireflies and seafood restaurants than anything else. But it's actually quite a historic town with a few interesting places to visit and is ideal for a day trip. The Tanjong Keramat Fort was built by the second Sultan of Selangor but captured by the Dutch in 1784. The Kuala Selangor Lighthouse is another interesting colonial building to check out, although it's not open to the public. One of the most surprising attractions in the town are the Silver Leaf monkeys who roam about town. Their babies are a unique golden colour and will keep the kids occupied for at least an hour.

After checking out the town's highlights head to Pasir Penambang, which is the main fishing village supplying seafood to many towns including KL. There are several Chinese restaurants here built on stilts over the river mouth and a slap-up meal here will cost you a fraction of what you'd pay in the city. It's not a pretty place but worth a visit to see how a typical Malaysian fishing village looks like.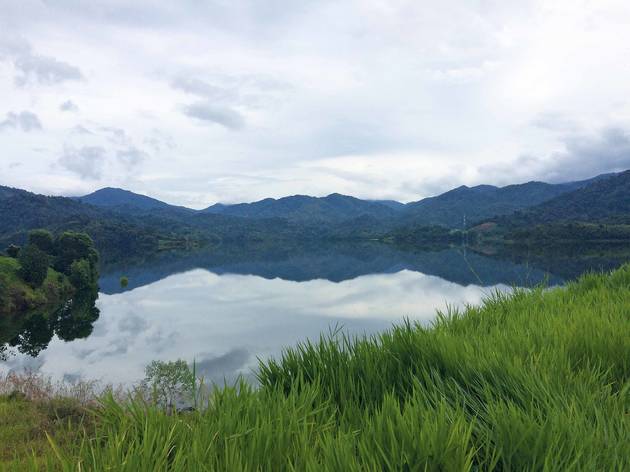 Kuala Kubu Baru (KKB), Selangor
The small town of Kuala Kubu Baru's claim to fame is that it's on the way to Fraser's Hill. It has always played second fiddle to Fraser's Hill, though it has its own simple attractions for those who seek a break from modern life.

The town is hardly what you call hectic but there are enough activities to keep you occupied. Get up early and head to the Farmer's Market where you can buy fresh produce and try local fare like soto and lontong. Then, take a stroll to the charming traditional shophouses and historical sites such as the old Kuala Kubu Baru Railway Station, St Paul Catholic Church, the Clock Tower and the old Fire Station. If you have some time left, go to one of the hidden hot springs located behind Taman Arif's rows of single storey terrace houses. A well-kept secret among locals, the springs have gained popularity due to their warmth and cleanliness – the perfect spot for families to ease aching muscles after a long day.

If you intend on staying a little longer, try The Sticks, an eco-glamping retreat tucked away in the rainforest of KKB offering a unique stay and interesting outdoor activities that you can do with your kids like whitewater rafting, jungle trekking and a guided tour to an Orang Asli village.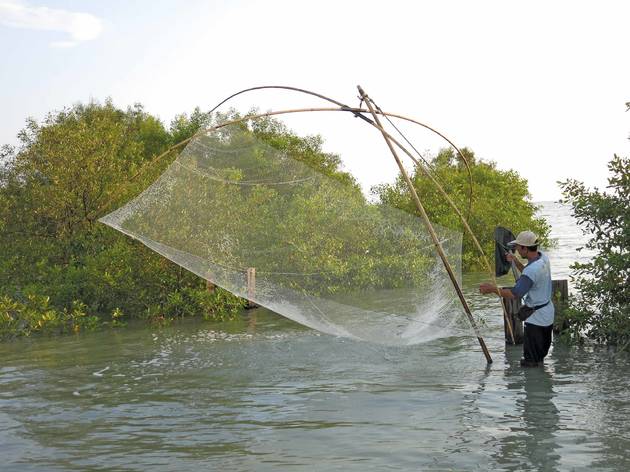 Forget about historical sites and famous attractions and opt for an authentic kampung day trip to Sabak Bernam. A two-hour drive from the city, Sabak Bernam is located in Kuala Selangor and famed for its agricultural activities and slow pace of life.

Begin your day early and drive along the winding Sabak Bernam trunk road – nothing but abundant green paddy fi elds as far as the eye can see. Get in touch with nature by renting a bicycle and cycle around the paddy fi elds with your kids and revel in the breathtaking view of lush greenery. Cruise along the mangrove river and learn about the river ecosystem before heading out to the jungle for a spot of hornbill watching at Sungai Karang Forest Reserve Hornbill Observatory Centre.

Once the sun sets, surprise your kids with one of the area's specialties, fireflies. Make your way to Kampung Kuantan or Firefly Park Resort in Kuala Selangor and hop on a boat to get the best view of fireflies and marvel at the natural fairy lights display along the banks of the river.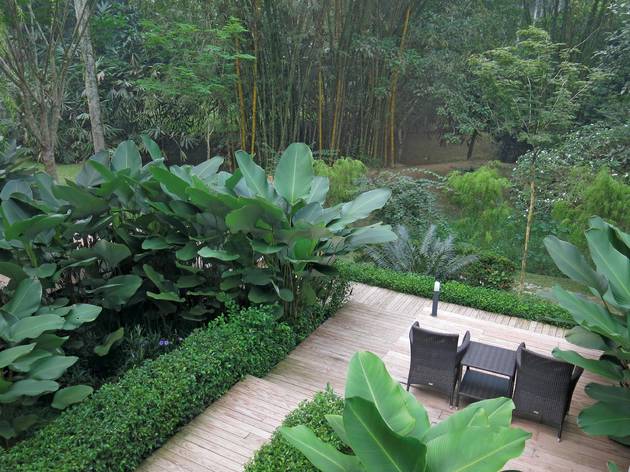 Located on the border of Perak and Selangor, Tanjung Malim is a rather sleepy town. Most Malaysians would only know this town as a stopover rest area during long distance travels between Ipoh and Kuala Lumpur. But, Tanjung Malim offers some hidden jewels for families to enjoy in a tranquil setting of lush trees and green mountains.

A two-hour drive up the North-South Expressway from KL will lead you Teratak Bernam Riverview – a haven for off-road trips into the jungle. Organise a four-wheel drive vehicle (there are several companies who offer packages so shop around) and be prepared for a bumpy ride. Note that this is a good activity for families with older kids and teens. If you're after a gentle day of hiking, head up to a beautiful waterfall called Lubuh Kawah. An accessible trail will take you around less than one hour to the summit, where you'll find hidden swimming holes. Then descend for a well-deserved dip in the stream of cold and have a picnic.

As dusk approaches, make a trip to Yik Mun, legendary home of what was once the best bao in the country and try the different flavours including the popular chicken curry, red bean and kaya with a hot cup of local coffee – a fitting end to an adventurous day.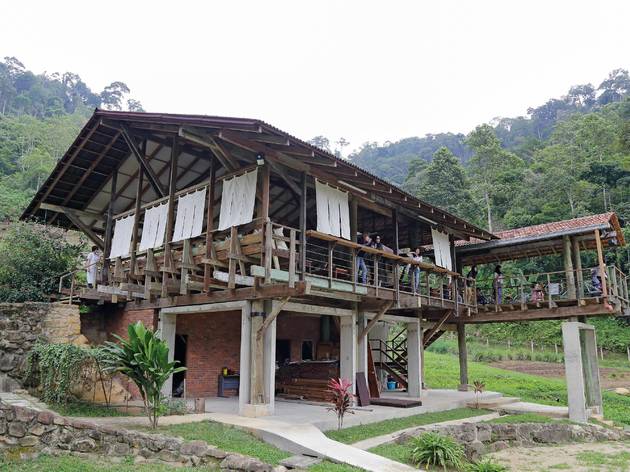 A 45-minute drive from KL, the tranquil village of Janda Baik is as far removed from the city as you can get in a day trip. A perfect escape from the hazy tumult of Kuala Lumpur, Janda Baik is nestled in a green rain forest where you can unwind and enjoy the fresh air whilst enjoying a lazy, clear-water cruise.

Go to A Little Farm on the Hill to show your little ones how their food is grown – this seven-acre farm is filled with beds of organic herbs and vegetables. The kids will love running around the farm and if they're older, sign up for cooking or gardening classes to give them a feel of green living. Famous for its healthy lunches, book a slot for a feast where you'll be served with lot of greens and delectable smoked meats.

If you're planning a weekend trip, stay at Enderong Resort – Janda Baik's very own Shangri-La. The resort is a nature retreat surrounded by streams, hills and grassy areas – an oasis for the city kids. Wake up early and hike a nature trail near the resort where you may stumble upon a small waterfall or even participate in an archery class.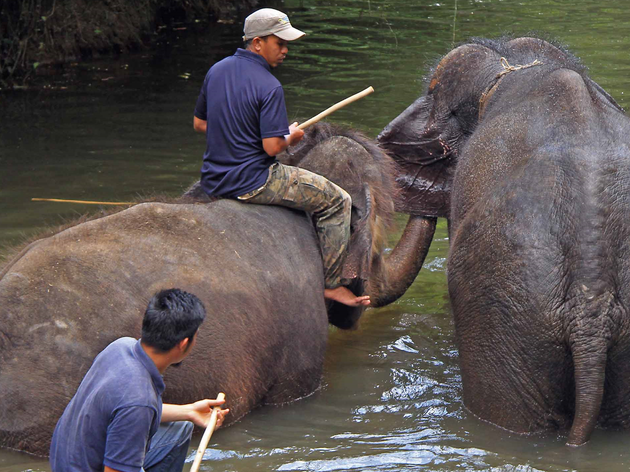 Kuala Gandah Elephant Conservation Centre, Pahang
Peninsular Malaysia is home to the critically endangered Asian elephant and it's distressing to know that with deforestation and land cleared for agriculture, these magnificent animals are diminishing in number. In 1974, the Elephant Management Unit was created by the Department of Wildlife and National Parks to relocate them to avoid human-elephant conflict. The unit started the Kuala Gandah Elephant Conservation Centre in 1989 located 110km away from KL in Pahang, which is home to orphaned animals and trained elephants used to help in the translocation of their wild compatriots.

Arrive early and participate in the interesting activities like walking an interpretive trail where you can watch the young elephants roam around, video presentations of how the translocation process works, and the mahouts bathing their charges. If you're expecting rides and shows where the animals are expected to perform, this isn't for you. The kids will love feeding the elephants and there's food (sugar cane or nuts) on sale; and everyone enjoys seeing them bathe in the river. There's no entry fee per se, but a donation is expected and welcome and obviously goes back into the running of the centre.