Kuala Lumpur Craft Complex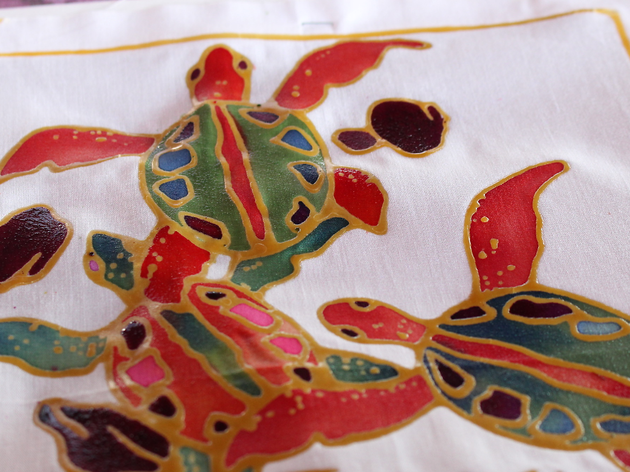 Arts and crafts activities are possibly the easiest way to keep kids occupied for at least a couple of hours and the best part is they get to take home their wonderful efforts. Batik is a wonderful Malaysian art form and great for kids because it's hard to mess up. Head to the Kuala Lumpur Craft Centre in the city centre for batik painting sessions that even mum and dad can get involved in.

Head to the back of the complex where there're several kampung-style huts, each with a different artisan showcasing their unique crafts including wood carving and batik painting. For a very reasonable fee, you get a prepared piece of fabric with a waxed design so all your kids need to do is paint within the lines and hopefully make something worthy of hanging up. Adults can opt for more difficult designs (it's a good way to bond with the kids).

The complex also houses a showroom of typical Malaysian crafts from the different states and touristy knick-knacks. There's also a space for the kids to run around or for the family to have a picnic when little tummies start grumbling.
Venue name:
Kuala Lumpur Craft Complex
Contact:
Address:
5 Jalan Conlay
Kuala Lumpur
50450