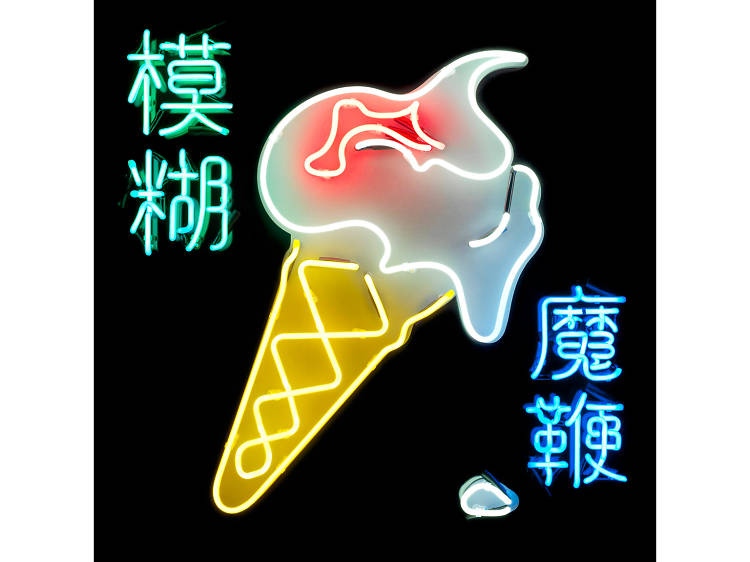 Blur – 'The Magic Whip'
For years, the rumour around Blur was that they would never record again because they were scared. Why would they risk sullying that enviable back catalogue? After all, none of them needed it: Damon Albarn had Gorillaz and his myriad of other projects, Graham Coxon had his solo albums, Dave Rowntree had his law studies and Alex James had cheese and winding up left-wingers.

If that was their fear, they can unclench. 'The Magic Whip' is a gem and a worthy addition to their canon, even if its creation was somewhat unlikely. Marooned in Hong Kong for five days in 2013, the men (they're not really 'lads' or 'boys' any more) locked themselves in a studio and pressed record. Oddly, it was Coxon, not Albarn who led the process of converting those sketches into an album. Albarn has always driven the band – from corralling the others into rehearsal rooms in their early twenties, to picking that fight with Oasis. So the fact that we have a Blur album at all is itself a rather sweet paean to getting older and losing one's control freakery.

Since reuniting in 2009, the band have excelled at playing 'the big show' on the scale of Hyde Park and Glastonbury. Some immediate highlights seem tailor made for such occasions: the chanty 'Go Out', the McCartney-esque 'Ong Ong' and the hyper-Blurry 'Lonesome Street' to name three.

But we all know that Blur were never simply a testosterock singalong outfit, and in its more pared-down moments 'The Magic Whip' reminds us just how musically gifted these one-time Smash Hits cover stars really are. Beautiful mellow earworms abound, from the downbeat 'Thought I Was a Spaceman', which finds Albarn 'digging out my heart, in some distant sand dune, in Hyde Park' to 'Terracota Heart', a possible reflection on a time when the band 'were more like brothers'.

Albarn is on fine form, spittle-flecked one moment ('I Broadcast') and husky the next ('Ghost Ship'). So is James, who it's easy to forget is a genuinely lithe and entertaining bassist. But it's Coxon who steals the show. In the '90s, he revelled in messing up Albarn's waltz-time ditties with brutal noise. Now his elegant playing binds songs together in a way we've never heard before. Just listen to the stoned Shadows-esque melody he picks out on 'Mirrorball'. An incredible array of influences – jazz, folk, sludge, surf – all pour through him with ease and come out sounding entirely, rivetingly his own.

Some of us have come a long way with this great, perhaps even quintessential London band. Against the odds, 'The Magic Whip' shows there's more distance left to run.