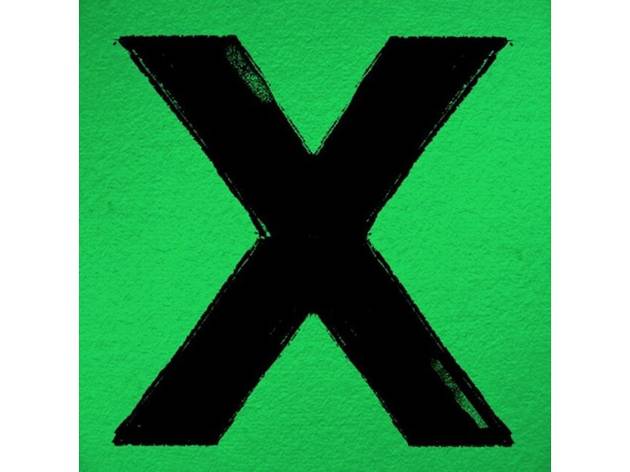 Ed Sheeran – 'X' album review
We're grudgingly won over by the gooey-eyed romanticism of Ed's second
On paper, Ed Sheeran makes no sense. He shambled into the spotlight in 2011 like a cross between Damien Rice and Craig David – an earnest acoustic singer-songwriter by day and a hook-provider for grime MCs by night. He's a sentimental troubadour for the suburbanite 1Xtra crowd, wrapped in the clothes of a wannabe surfer kid circa 2003. As I said: no sense.

With 'X', Sheeran returns with a pinch of R&B sass, a pocket full of A-list producers and more diddly songs about how beautiful his girlfriend is without make-up on. Once again, he just about pulls it off.

The best tracks see Sheeran switch up the tempo, such as on the Pharrell-produced lead single, 'Sing', and 'Don't' – a soul-enthused middle-finger to the cheating antics of a former high-profile fling.

The cloying, finger-picked ballads are still his bread and butter. But on this LP he drops the prosaic and teeny references to Blu-ray players and his beloved Nando's to offer up full-blown romance – from telling his star-crossed love to keep a photo of them so they'll be together always ('Photograph') to ruminations on the colour of his girl's eyes ('Tenerife Sea'). It's a slight progression, but one that removes some of the guilt from anyone over the age of 16 who may find themselves singing along.

There's enough awkward rapping and gooey-eyed sentiment here to put cynical listeners off their peri-peri chicken. But shored up by Sheeran's nimble melodies and rhythmic guitar style, 'X' is a charm offensive that's hard to resist. Nonsense never sounded so good.