Interview: Airliftz
Up and coming rapper Airliftz opens up about his introduction to hip hop, his new EP 'BAGEL' and more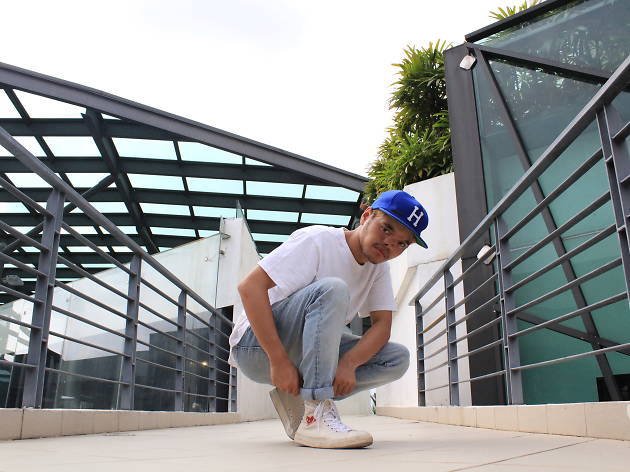 Airliftz is an internet sensation. The 19-year-old rapper has gained thousands of views on YouTube and has gotten similar numbers on Twitter with the freestyles he posts. In any case, Airliftz embodies everything about music these days – if you're good on the internet, most likely you'll make it IRL too.
Ahead of his show at Good Vibes Festival, we spoke to the rapper about his foray into rap, his latest EP 'BAGEL' and more.
You go by Airliftz now. But your rap name used to be Phaze right?
Before Phaze, I was Lil Mooks because I was chubby and short, so they called me Lil Mooks. And I thought 'Fuck that shit', I have to change it to a more mature name like Phaze, because 'phase' means levels and it's also a double entendre for 'face'. So with the name, it's kind of a statement about how I want to go on different levels with my face. Then I realised a lot of rappers were using that name, so I decided to go with Airliftz which is based on Aliff – my real name.
How did you get into rap music?
It all started back when I was a kid. I mean, I was rapping back then but I grew up listening to hip hop. I was really influenced by my brothers – I was busy listening to rap from their era like Too Phat, Bone Thugs-n-Harmony and all that. Hip hop has been inside me ever since I was a kid.
Do you remember the first rap song you listened to?
[Starts rapping Bone Thugs-n-Harmony's 'Change the World'] Bone Thugs' 'Change the World'. I remember my brother played it on the radio on cassette, and when the song came up I was like, 'Oh this is good!' I was probably five back then.


When did you actually decide to start rapping?
I was never really into writing songs, making beats or making music in general. Until one day my best friend who loves hip hop too told me, 'Instead of just listening to hip hop songs, why don't you make one of your own?'. This was all when we were 14 and we were just rapping other people songs.
He helped me a lot by motivating me. He told me to just do it and not care what people think. I remember during my first ever school performance when I was 16 and he was telling me, 'Dude, you should just do it because the town we live in doesn't even have a rapper.' That's because I come from a very small town called Sungai Long in Kajang.
Do you remember your first public performance?
I really got started rapping properly at events and shows when I was 16. I remember my first public performance – it was at the Raising the Bar open mic at The Bee, Publika. I signed up for it and wrote a whole verse which I rapped over T.I. 's 'Doing My Job' beat. That's how I got to know Jin and other rappers in the local scene.
What about the first song you wrote?
I don't really remember the first song I've ever written. I was just writing here and there trying to rhyme. But the first song up on my SoundCloud is called 'Shine'. I recorded it with Jin back when I was 17. It was the first song that I properly recorded in a studio – it was at Jin's studio in Damansara Perdana.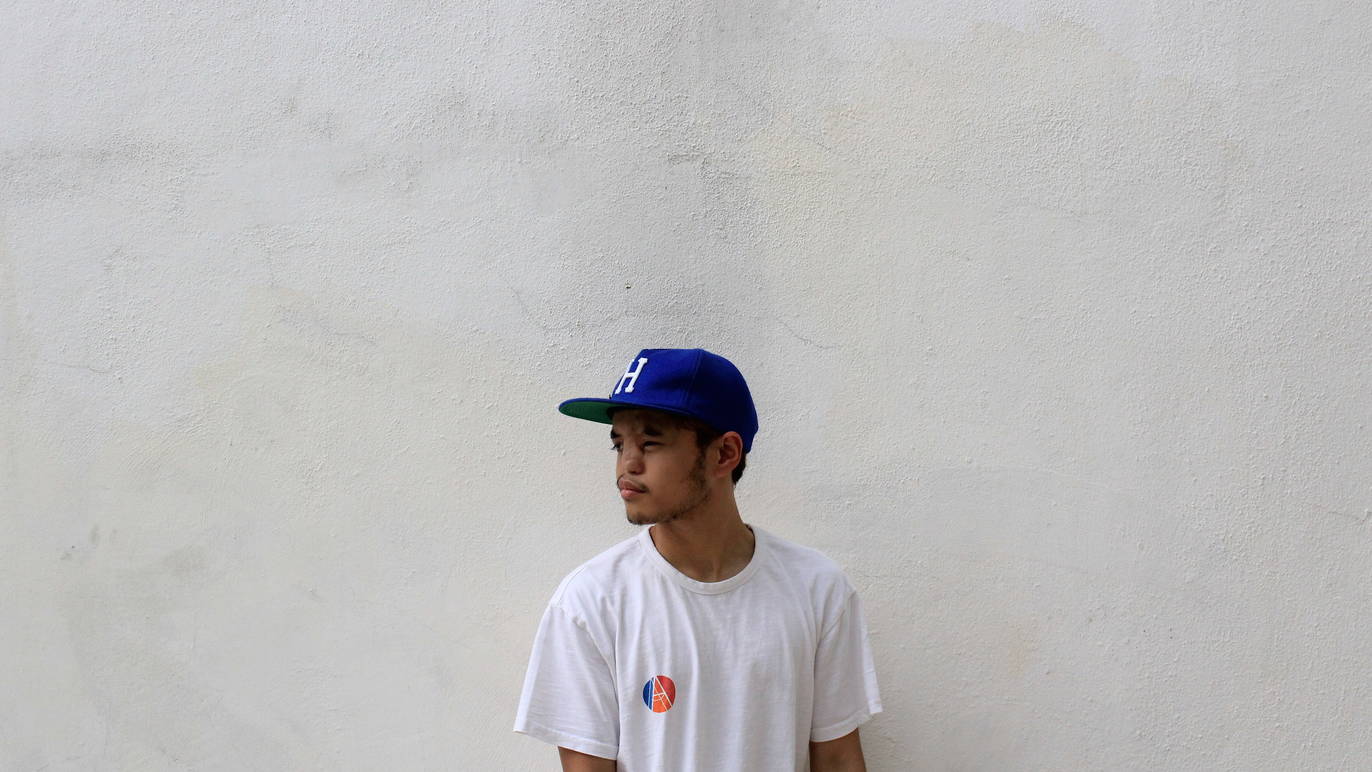 What was the process in making your latest EP, 'BAGEL'?
For 'BAGEL', it took a day to make each song. With GROSSE [the producer of 'BAGEL'], it isn't like he does the beats then I write the song. We'll usually start the session with him asking me how I feel that day and what I'm thinking about. So we'll be sitting in the studio, and Jin and I and he would make the beat based off just my mood. So if I was feeling sad or wanted a sad song for example, he would make me a sad beat. All the lyrics were written on the same day too. I come into the studio empty handed. And would start writing when the beat was going.
What's it about?
The whole 'BAGEL' EP is about me being honest and true to my music – wait – let me explain how 'BAGEL' came about. My producer introduced me to this café in Sunway Nexus that had this salmon bagel. I thought the bagel was so dope. So when we went back to the studio and was thinking about what to write for the next track, I said, 'Why don't we just write a song about the bagel?' So in that track I kind of compared women to the bagel, it's kind of about appreciating good food and women. And the other tracks are about me talking about my mum, my family, my friends and myself.
Are all your songs mostly about what you've gone through in life?
The last song on the EP titled 'Appreciate' is a whole thing about what I had to go through and what got me here. I was talking about how some people were going, 'SPM tak ada macam mana nak pergi jauh' and how my mum was saying, 'Music will never put food on the table.' And I was, 'Okay, I'm going to prove it to you.' Now that it's actually happening some people come up to me with stuff like, 'I'm so proud of you, I've been supporting you since day one,' and I'm like, 'That's bullshit, y'all never had my back.'
Does your family support what you do?
At first, not really – it was just my best friends who had my back. My family knew I was good at what I do but they're like, 'You need to focus more on your studies'. But they never really stopped me – only during my SPM year because I was making music 24/7. But even if they wanted me to stop, I'm not going to stop because I know what I'm doing and I know this is going to help me grow.
Listen to his songs on SoundCloud or stream 'BAGEL' on Spotify.
Watch Airliftz's short film based off his EP 'BAGEL'.