Interview: Cigarettes After Sex
Lead singer Greg Gonzalez tells us about his newfound fame, his new self-titled LP and his love for stairways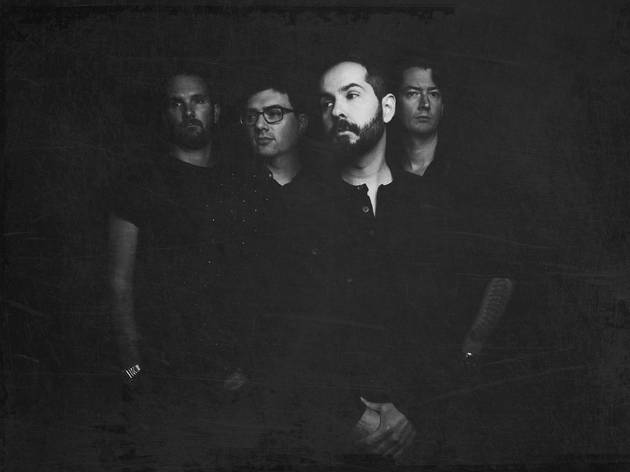 If you haven't already heard of indie band Cigarettes After Sex, that means you aren't one of the 50 million viewers on YouTube for their song 'Nothing's Gonna Hurt You Baby'. Lead singer Greg Gonzalez tells us about his newfound fame, his new self-titled LP and his love for stairways.
Cigarettes After Sex started gaining attention last year despite having only released an EP way back in 2012. How do you feel about this new found attention you've been getting?
I'm extremely grateful for it. That's what I've wanted for the longest time. I've been working on music for years and years, to have something that mattered to anybody is unheard of to me. It's been a great surprise and I'm really thankful for it.
Why do you think people reacted to your EP late?
I'm not really sure. We put out the record and it didn't really do anything at first. I had friends who didn't even like it – they thought it was really slow. But deep down I knew it was really good. I think people like it because it's just an honest record. The EP came from a lot pain actually. It came out of a really bad time, like heartbreak, losing friends and all that. So maybe there was some sort of depth and emotion and honesty that people react to and people like.
In your first EP, you recorded the song 'Nothing's Gonna Hurt You Baby' in a stairway at your alma mater, University of Texas. Are there any songs on the upcoming LP where you recorded in an interesting place?
I actually did another stairway [laughs]. Actually, most of the record is done in a rehearsal space in Brooklyn. We recorded a session there for 'Keep On Loving You', and the songs came out so good we wanted to go back there and do a whole session like that. One of the stranger locations we recorded for the LP was in a stairway in a movie theatre on the Upper East Side of Manhattan. It was for a song called 'Each Time You Fall In Love'.
Is there a particular reason you like stairways?
I just think they have this really strange acoustic quality to them. They sound really huge. Especially the one from the first EP – you walked in there and it was so echoey and it put you in another world or something. It's also an ambience thing. Everyone gets into the space and plays music together, and everyone starts to play differently because it sounds so different in a stairway. It changes the way people play and I'm really interested in that.




What landscape would you describe the music of the upcoming LP is like?
On this LP the landscape that I wanted to convey was sort of like a night-time beach with a wildfire. I always thought that was some of the most serene vibes I could really think of. Imagine if you were there with friends and with someone that you're seeing, I just wanted that kind of feeling for the LP.
This is your first full-length project. Did you approach it any differently from your previous project?
Not really. I feeI like when I did the first EP I reached a new level with my writing. What I really wanted to do with the LP is a long-form work of that writing and pretty much use what was good about the EP and turn it into a full-length work.
Most of your songs are very personal and are based on your real-life experiences. Now that you're receiving more attention than ever, has it prevented you from being as personal as you were in your songwriting?
It's better because I can just be honest about the way I feel and it seems that everyone relates to it, and I really like that. It's actually really emotional to write something that personal and you see someone in the crowd reacting to that. It's really rewarding.
How do you approach live shows? Do you want to share some of the pain and intimacy from your records or do you want it to be a fun show?
That's a tough question. Because I kind of enjoy both – I like seeing someone brought to tears by the music and I like seeing a group of friends just dancing to the music. I can't really pick one. I really like the variety of everyone reacting their own way to the music.
For more info, visit www.cigarettesaftersex.com