Interview: Pond
Pond frontman Nick Allbrook talks about Perth and Pond's influences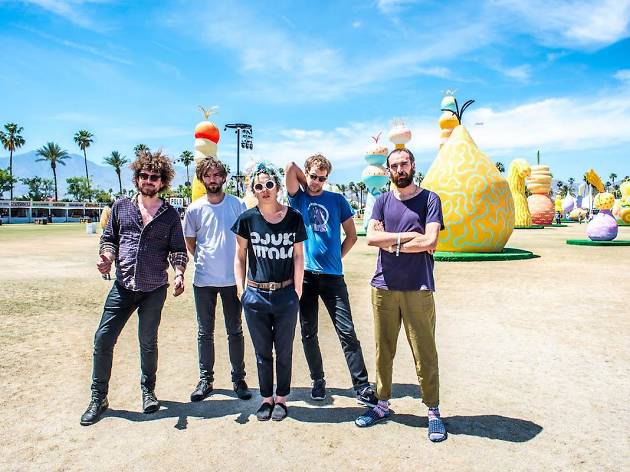 Pond came out of the same scene in Perth that birthed modern psychedelic sensation Tame Impala. Members of Pond have even been touring members of Tame Impala and they both currently share the same drummer. Despite the similarities and the endless comparisons, Pond are a unique band in their own right. They manage to pull off what many bands aren't capable off – to not take themselves too seriously (a plague that's infected many rock bands) while addressing important issues such as white privilege and nuclear warfare.
The band's latest effort, 'The Weather', has been praised by critics for their ambitiousness in pushing forward forms of rock music that are thought to be obsolete in this age of EDM. We managed to have a short chat with the lead singer of Pnd, Nick Allbrook ahead of their show here in KL.
We went to Perth recently and had a great time but found the city rather peculiar. It's a very big but chilled out and laidback, if not quiet, city. How much does Perth influence your music?
Perth is a VERY weird city. It's a big ol' pile of contradictions – it's hot and paradisiacal but rife with inequality. It produces beauty and art and freedom, but also violence and ignorance. It's the great curse White Australia is stuck with for stealing a sovereign people's home and destroying everything they love. It influences us a lot – physically, conceptually, musically. I sing like a person from Perth.
What was the creative process behind this album? Was it any different from previous albums?
Not really. Maybe it's a bit more collaborative between me and Jay compared to last time.



Photo: Matt Sav
You've explored more 'serious' issues on this album like nuclear bombs and white privilege. Was this a conscious effort? Did you feel compelled to make a statement with how the state of the world is currently going?
I just write lyrics when I feel compelled to, and given the state of my mind and the things I see and the people I talk to and the world around me at the time. Sometimes they come out about these things. I don't write about stuff I don't care about. It would be very, very boring for me and you.
Now that the album is out, do you guys ever listen to it again and wish you could make changes?
No.
You guys have been labelled a 'psychedelic' band by most music publications. What are the most stereotypical things you do as members of a 'psychedelic' band?
Probably watching the patterns of vines coming from our pumpkin plant or getting over-excited about the ripple patterns on the bottom of the pool, or experiencing a kind of meditative transcendence in your own brain-self from floating or yoga or love. But there's not much from the outside – no flares or tie-dye or acid, but that's not psychedelic really. Some of us smoke weed but we're usually listening to non-psychedelic music like D'Angelo or Princess Nokia, not Iron Butterfly.




In 'The Weather', you guys include a lot of '70s and '80s elements into your music. What albums from that era do you guys enjoy?
Plenty of stuff. Things like 'There's a Riot Goin' On' [by Sly and the Family Stone], The Cure, Kraftwerk, 'Station to Station' [by David Bowie], Kate Bush, Laurie Anderson, 'Exile on Main Street' [by The Rolling Stones], Paul Kelly, T.Rex and such.
Many newer fans aren't aware that 'The Weather' is Pond's seventh album. Do you think newer fans would be surprised if they listened to 'Psychedelic Mango'?
[laughs] Probably.
What do you think is the biggest difference, as a band, between Pond of 2009 and Pond of 2017?
We actually wanted to be a 'psychedelic band'; now we just want to be us. It's much more fulfilling.
For more info, visit pondband.net
Listen to their latest single off 'The Weather', 'Colder Than Ice'