Introducing: Dae Kim
We break down the KL-based Korean beatmaker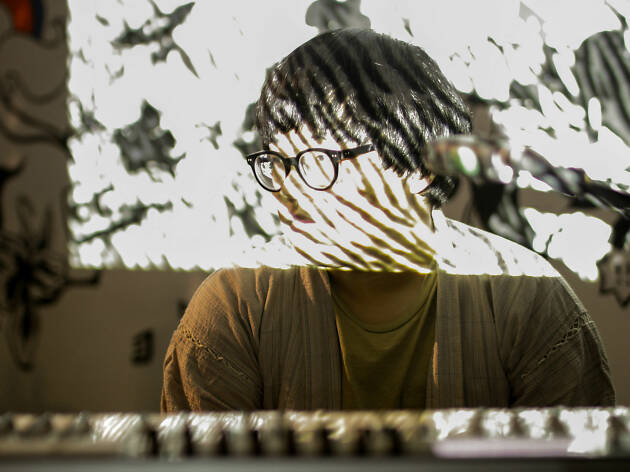 I'm on it, I've just Googled up 'Dae Kim'. Are we talking about that guy from 'Lost'?
Um, no, and let's not go down that road. Dae Kim is a KL-based Korean electronic musician and producer; you'd recognise him for his bowl cut, black rim glasses and oversized T-shirts paired with undersized shorts.

Hold on, he's the ghost from Jin Hackman's 'Banana' music video!
Yes, we were getting to that. Dae Kim attended a Raising The Bar gig a few years ago, interned for the collective, and thus began his working relationship with Jin Hackman and his studio Jiniusatwork. In a previous life, Dae Kim was a hip hop beatmaker – he's still affiliated with Jin Hackman and a long list of the who's who in hip hop (Yang Ariff from KLG Sqwad, for example), but he has since released solo debut album '< /3?'. That's pronounced 'less than slash three question mark', according to the man himself.

Oh, yeah? Impress me.
'< /3?' is good. At 29 minutes, the eight-track record brings together what might, at first, seem to be incompatible musical genres: The multitudinous forms of electronic music – ambient and atmospheric with cinematic sensibilities, then suddenly a jarring, raging mass of dark, deep energy – weave in and out of snarling, sullying hip hop songs. For the most part and for emotional electronics, it works. Also, if it matters at all to you, '< /3?' has English, Chinese and Malay tracks, with guest vocals by Ryota Katayama, Supa Mojo and Gwa & Saphuan respectively.

Have I heard anything by Dae Kim?
You must've had, if you attend enough Live Fact, Studiohive or under9 gigs. 'Baby Blue' featuring Ryota Katayama is his best track yet. It's tender, but not in a twee way; awash in a dream-like shimmer, it drifts over minimalistic, wafting beats, the aural equivalent of a clear, crisp morning, drops of dew still dancing on each leaf's end. Another standout is sixth track 'Firework in the Middle of Summer'; the first two minutes sample from the faint popping of fireworks, approaching lush levels of quiet.

I'm hearing a lot of 'ambient', 'dream-like', 'lush'; so let's talk visuals.
A few months ago, he premiered his first five-minute, two-in-one music video, soundtracked by 'Baby Blue' featuring Ryota Katayama and a shortened cut of 'Firework…' – and it's conceptual, to say the least. There's Dae Kim wearing a purple raincoat-like garment, sweeping with a broom (we're guessing he's sweeping his issues under the rug); there's interpretive dance; there's a girl hacking away at a mannequin, which oozes fake blood. In other words, it's the artsy, alternate-reality counterpart to a Miley Cyrus concert.

Homeboy keeps it real, then. What's he been up to more recently?
Listen to 'Instagram 7.7.2' featuring, again, Ryota Katayama. 'I guess you're right / it's worth nothing in the afterlife' is a commentary on many millennials' overwhelming overdependence on social media – and the new exodus exiting the social space, thus committing social media suicide, to seek a more meaningful connection IRL. Enough of 'pics or it didn't happen', but we're just guessing, though. The track itself is his most blatant near-pop attempt: a cluster of beats, looping, and then a rush of euphoric release.

Okay, sick. Can I buy him a Korean dinner?
Maybe, or you can buy him a beer at one of his live shows – he's fun and funny at gigs, and has been known to talk at and to the audience at length between tracks; it's almost live music-meets-stand-up comedy. Are you not entertained?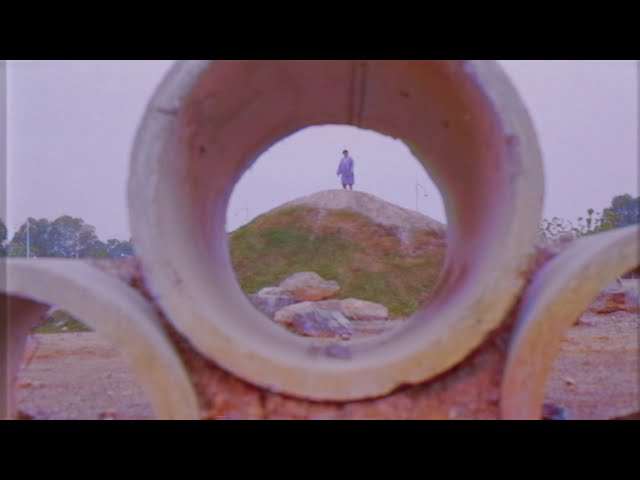 For more, visit www.facebook.com/doesanyoneelsee and www.soundcloud.com/doesanyoneelsee.