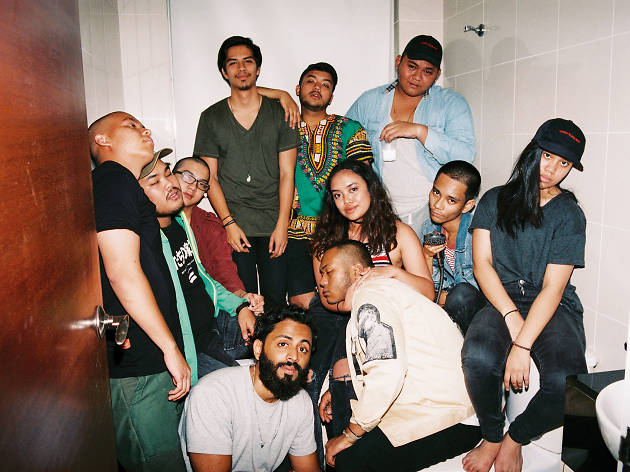 Introducing: HOAX Vision
Get to know HOAX Vision – the collective that's revolutionising the KL music scene
'We're a cult!' says Naufal Anwa, one of the co-founders of HOAX Vision. If you've ever been to any of their shows, you'd start thinking that was true too. At their last show in July 2016, '#HOAX 005' at TREC's Arte Bar, bouncers were forced to turn people away at the door because the place had reached capacity. Upstairs at Arte Bar, everyone was sweating profusely from the collective body heat of several hundred people packed onto a small dance floor. Despite all that, everyone was dancing and singing along whenever a HOAX artist took the mic. Many of them at the time didn't have radio hits, only songs on the internet. But somehow, everyone knew the all the words to their songs. Maybe they are a cult.
From the beginning
HOAX Vision was founded by two friends, Farhan Fauzi and Naufal Anwa. While both young and rebellious, they aren't exactly leading the rapstar lifestyle you'd expect. Farhan, 21, who raps under the moniker Bastard, is currently in Berlin, doing a degree in Philosophy, Politics and Economics. Naufal, 22, is a regular name in the KL DJ circuit and is currently finishing his degree in Economics at the International Islamic University Malaysia.
They forged a friendship through Twitter two years before starting HOAX. Apart from bonding over sneakers and streetwear, Farhan caught Naufal's attention with his rants and observations about the Malaysian music scene. 'I was really loud on Twitter and talked a lot of shit there. I had a lot of bitterness about how things were going on in Malaysia,' says Farhan.
HOAX started off with an underground party in 2014 with some of KL's best underground DJs. 'It was all before what we imagined HOAX would turn out to be now,' says Naufal. They have since evolved into something more than just an underground party; they've grown into a 19-person collective consisting of rappers, singers, DJs, producers, photographers, videographers, artists and designers.



Photo: Roshan Menon
HOAX Vision for Gifted Youngsters
Once, in an interview, Naufal likened HOAX to Xavier's School for Gifted Youngsters in 'X-Men' – everyone has their own unique powers. He proclaims himself Magneto and Farhan, Professor X. This probably isn't too far from the truth. Just like the fictional academy, Farhan and Naufal want HOAX to be a platform to help talented kids develop as artists. 'There are kids who don't know where to look or what to learn when it comes to music. We're just here to help people find their way,' says Farhan.
Viktoria, 21, was performing in indie bands and making acoustic covers before she joined HOAX in 2015. When she started experimenting with producing music on her laptop and posting them on SoundCloud, Farhan invited her to join HOAX. 'When I joined it was about growing and experimenting as an artist,' says Viktoria. Her latest single, 'Come Around' is an example of that growth – sounding markedly different from the music she used to produce; it features her sultry vocals over a beat that wouldn't be amiss in a '90s club.
Zsyia, the youngest member in HOAX, joined the group when she was 16 back in 2015. Similar to Viktoria, Zsyia was making a lot of covers and posting them online. After joining HOAX, Zsyia started to experiment with other styles. 'I didn't stick to just making covers and acoustic music. Now I'm rapping and I'm doing all these neo soul stuff ,' Zsyia says. 'HOAX made me more open to music.'
The house producer Faris, or better known on the internet as F R S, is responsible for much of HOAX's musical output. Farhan encourages every new member of the collective to work with Faris, 'Faris helps them take their first step into experimenting,' says Farhan. Despite Faris's admission that he used to listen to a lot of EDM and pop music, it's this openness to all kinds of music that allows him to be adaptable and malleable when working with other HOAX artists. 'I don't look out for that much new music; I basically just listen to whatever the other people in HOAX listen to,' he says.



Photo: Roshan Menon
On their music and criticisms
For the unacquainted, HOAX's music might not be immediately attractive. They often throw genre conventions and structures out the window. Usually the results are brilliant, and other times amateurish, which implies a lack of seriousness in their craft. But that's exactly their charm – kids with no formal background in music just having fun and experimenting with music.
Faris insists on posting every complete song on SoundCloud so that people can track his progress. 'I know I'm not that great, but I'm just gonna release my music right now so kids can see that you don't have to be great to release music,' Faris says. 'Because you know you're going to get better.' To have that attitude in our musical landscape that's full of earnest indie bands is a breath of fresh air.
One of the criticisms often leveled towards HOAX is that their rap releases often imitate Atlanta-style trap-rap. While there's no denying the obvious influence especially in their earlier projects, they were probably the first in the country to produce a fully fleshed-out project exploring that sound. Many of their rap songs have their own unique HOAX take to it, which makes any accusation of straight up copying invalid.
Notable rap projects like Bastard Malaya's 'Not Really Us' – a joint project between Farhan and Orang Malaya which was produced by Faris – and Orang Malaya's 'Radland Inn' are credited as one of the pioneering trap releases in Malaysia. According to local rap veteran Jin Hackman, 'Bastard Malaya's "Not Really Us" and Orang Malaya's "Radland Inn" created a new template for what Malaysian hip hop could sound like.'



Photo: Roshan Menon
HOAX's impact on the local music scene
Approaching their three-year mark, HOAX's influence is far reaching. At the time of writing, five out of ten artists in hitz.fm's Malaysian English Top 10 charts are HOAX-affiliated artists. 'It's a movement,' Faris says referring to HOAX's impact. While the internet can rightfully take a lot of credit for the wave of hip hop and electronic music around the world right now, it would be unfair to not give HOAX credit for popularising it in KL. For Naufal, the boom of such music isn't inevitable, 'HOAX gave them the boost, and they needed the example.' Faris agrees, 'I've got a 13-year-old kid right now messaging me on Facebook like, "Hey check out my beat". He's only 13!'
Still young and ambitious, they're not done yet. Other members of the group (like Tobu, Afaro, Fi7i, izzataintshit and more) are working on individual projects and making waves in their respective fields. They have plans of becoming a record label and actually start publishing music. They might even become an agency. 'HOAX is determined for change,' Zsyia says. 'It's in our approach of doing things, of how we constantly try something new to push the culture – it's how I imagine the future of Malaysian music.'
HOAX artists to look out for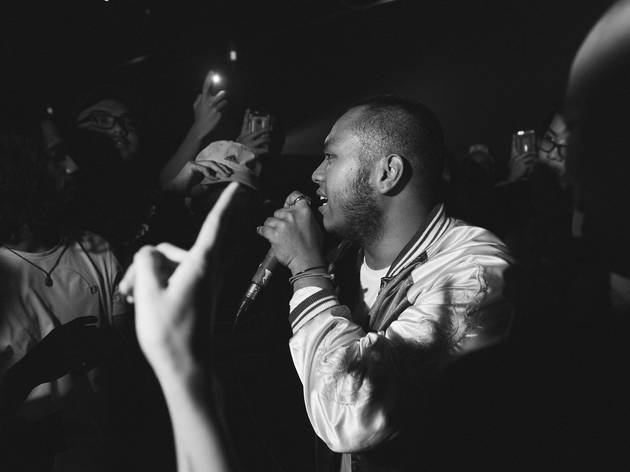 Photo: Roshan Menon
Singer-songwriter Orang Malaya is known for his unconventional singing styles over trap beats as well as his memorable hooks.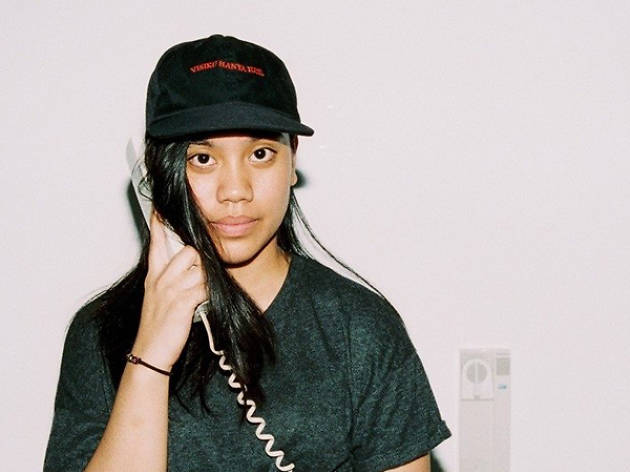 Photo: Rizki Maulana
Her last EP saw Viktoria's sultry voice on all sorts of beats, from alternative R&B type songs to more synthaddled dance tunes.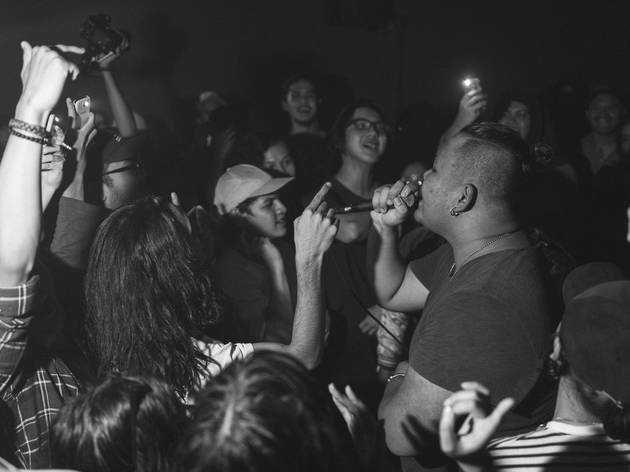 Photo: Roshan Menon
Whether he's singing or rapping, Confucius's baritone voice makes any track ten times smoother.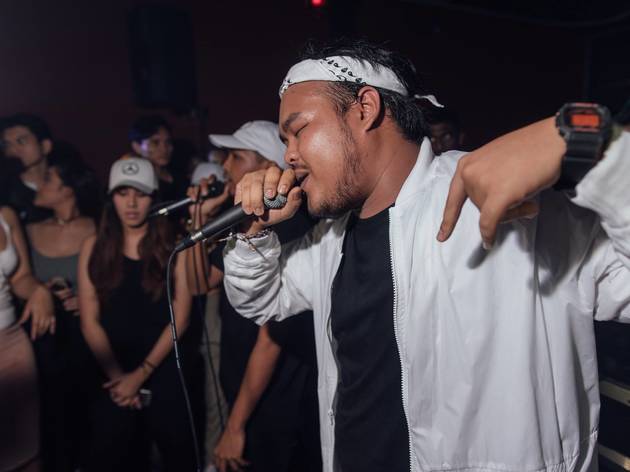 Photo: Roshan Menon