Introducing: Orang
Get to know your average electronic-music-playing Orang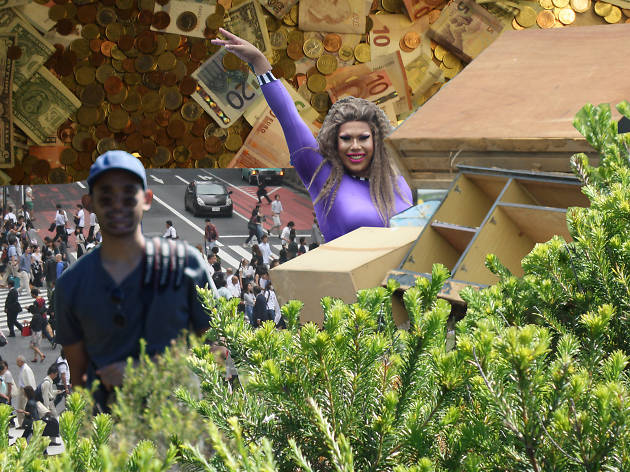 So who is this orang called Orang? And why Orang? I can't even Google him.
The reason behind the name Orang is because it is neutral, faceless. To maintain this blank canvas in listeners' heads, he's a little reluctant to let everyone know his name – although if you know basic sleuthing (aka stalking), you'll figure it out. But yes, knowing his name is not that important. What you should know is that he's been making music as far back as six years ago (what we know of anyway) and before he became Orang he was a slacker – more on that later.

Okay so he's shy. Does that mean he'll wear a mask or a mousehead?
No, of course not, don't be silly. But who knows? Maybe he'll wear a wig.

So what's up with him being a slacker and all that?
He used to go by 'I Am Slacker' but it's 2016 so we reckon he's over being lazy; in fact, he was actually quite rajin last year. We saw him quite a bit at small shows and he also came out with a bunch of pretty decent songs including number 12 on our list of top local tracks for 2015, 'Mother's Couch'. As for the fate of his 'slacker' moniker, we understand that he took a break from it after what he deemed was a 'bad performance' at The Bee alongside The Impatient Sisters (who according to him were really great that night). We're pretty sure he was just being a bit too hard on himself though.

Alright, on to the tunes. What are we listening to?
He doesn't subscribe to a particular genre but if we're being lazy, yes it's an electronic music, singer-songwriter type of thing. He's been likened to Panda Bear so many times already, he's probably sick of it. But speaking of the psychedelic pop musician, one of Orang's early audiences was the community of Animal Collective message boards (of which Panda Bear is a member). Ah, internet.

If you have time to listen to most of the tracks on his Soundcloud page, you'll notice how his sound has changed over the years. From your standard minimalist bedroom musician sounds, his more recent material is somewhat more polished with folksy and psychedelic feels that you want to take a siesta to. The lyrics are secondary but by no means meaningless. Despite earlier misinterpreted lyrics on our part, 'Mother's Couch' is about wanting to move out of the motherland, it is not a Netflix and chill song – not that he minded the misinterpretation.

Side question: What is up with this new wave of electronic musicians flooding the scene like nobody's business?
Electronic music is accessible. Even Orang himself started with Ableton and Garage Band on his dad's laptop. As a result, the scene is now alive again à la the indie music scene of 2008 (ie, about the same time the 'Kami' series kicked off). And you can tell that the scene is a small community; most of them know and support each other's music (thanks again, internet). Some of Orang's recommended local acts are Juno and Hanna, Adam Kasturi, Orang Malaya and Jaggfuzzbeats. If you missed it, he even remixed the Tenderfist song 'Sunset'.

What can we look forward to? An EP? An album?
Okay calm down. There are no hints of anything like that at the moment but you can check out his band Lust who recently dropped an EP, 'chingichanga'.



For more info, check out soundcloud.com/orangorang.