Lessons from love songs
...because we obviously know so much more about love than you do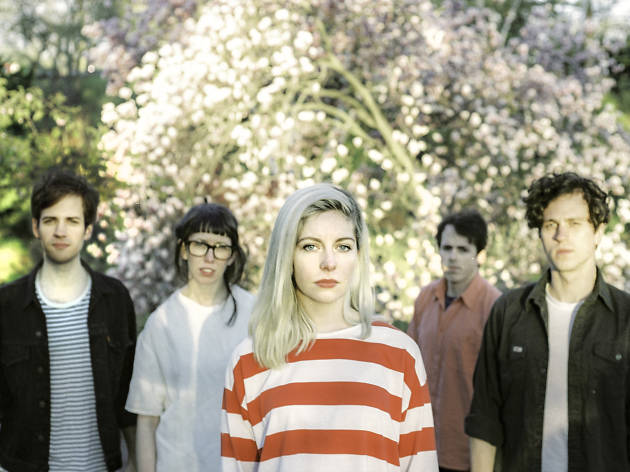 Lesson 1: Alvvays - 'Archie, Marry Me'
Who
: Canadian five-piece sings dreamy, indie pop post-C86 jangles.
They say
: 'You've expressed explicitly your contempt for matrimony / you've student loans to pay and will not risk the alimony /… / Hey, hey, marry me, Archie'.
We say
: Degrees not debt, right? Some people wouldn't marry someone with student debt, some people just wouldn't marry. Do like Alvvays do and damn it all. At the crossroads of commitment phobia and concerns about a quarter-life crisis, choose to go 'sailing out on the Atlantic' and 'sign some papers' but 'forget the invitations, floral arrangements and bread makers'. Be Bonnie and Clyde, except without the crime and the cruelty; find a middle ground between modern love and marital bliss. Actually, hold on, this song is probably about stepping up and proposing to your man – instead of waiting around for him to put a ring on it.
If you like this, try
: Best Coast, Courtney Barnett, Mac DeMarco, TOPS.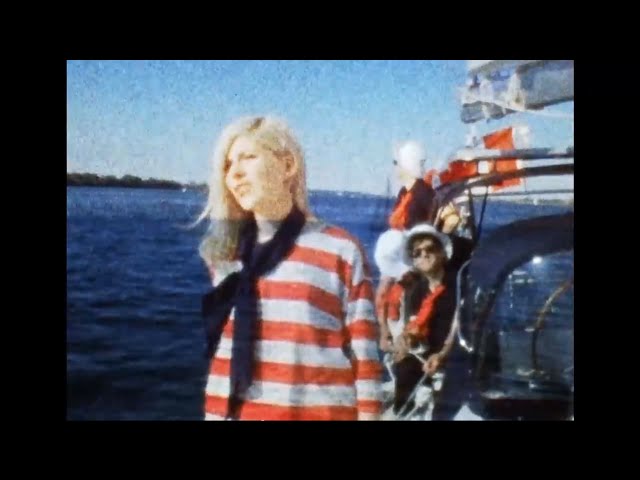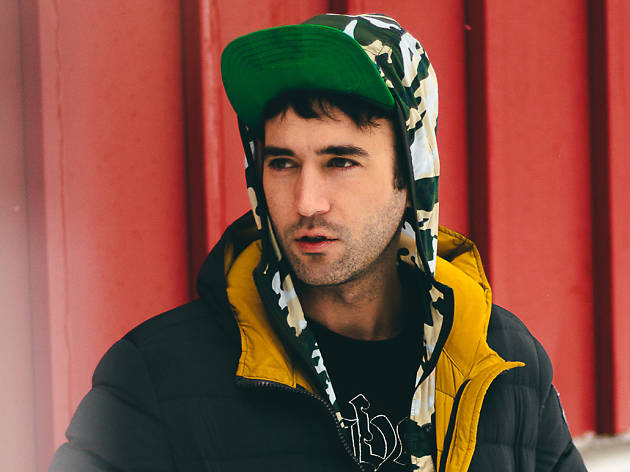 Lesson 2: Sufjan Stevens - 'All of Me Wants All of You'
Who
: The singer-songwriter's seventh album 'Carrie & Lowell' was one of the best of 2015, certainly the heart-wrenching, stirring masterpiece that his career has culminated into.
He says
: 'Shall we beat this or celebrate it? You're not the one to talk things through / You checked your text while I masturbated / Manelich, I feel so used'.
We say
: First of all, who is Manelich? (Right, okay, we're knee deep in internet right now and Sufjan Stevens's Manelich could in fact refer to the goat shepherd in Àngel Guimerà's Catalan play 'Terra Baixa'.) Second of all, 'you checked your texts while I masturbated' must be the most succinct lyric of recent times: candid, dulcet, framed in sweet, soft edges, in one line summing up a despairing, dying love and all the realities that come with it. The relationship is broken, polluted, unfeeling. We say beat it (pun not intended).
If you like this, try
: Beirut, Neutral Milk Hotel, The Antlers.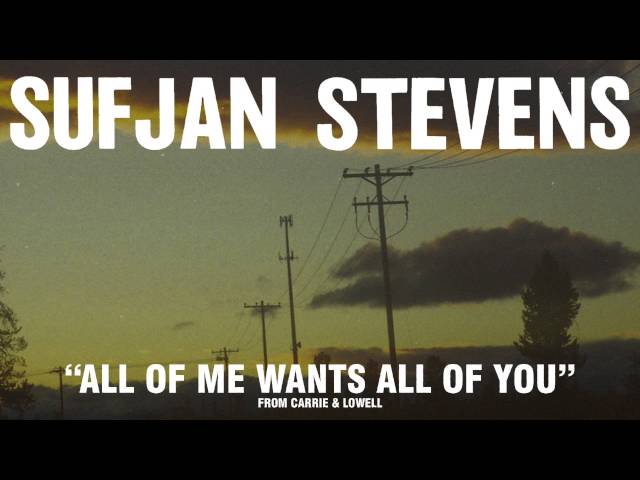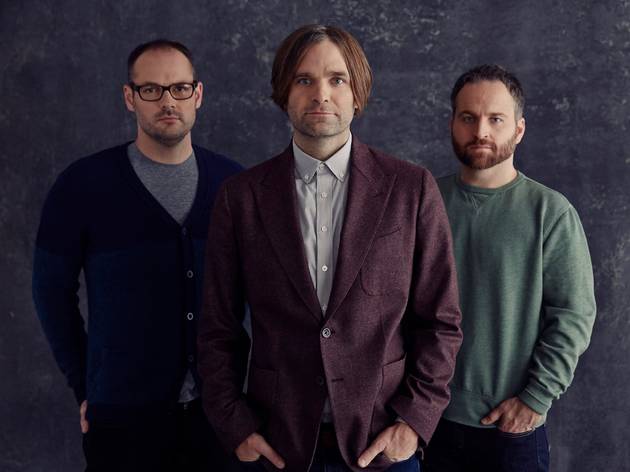 Photo: We Are The Rhoads
Lesson 3: Death Cab for Cutie - 'I Will Follow You Into the Dark'
Who
: Seth Cohen's favourite indie rock band.
They play KL Live
on Feb 27!
They say
: 'Love of mine, someday you will die / but I'll be close behind / I'll follow you into the dark / … / If there's no one beside you when your soul embarks / Then I'll follow you into the dark'.
We say
: If this isn't a sunshine song, we don't know what is. If this isn't the sunshine song you walk down the aisle of your oh-so-indie, oh-so-hipster wedding to (you have letterpress invitations, your reception is at, like, a barn), then we're sorry, your marriage is already doomed. This person loves you so much, s/he will follow you wherever you may go – not unlike Digi – be it the unknown, or to another exasperating Pinterest-inspired wedding.
If you like this, try
: The National, The Postal Service, The Shins.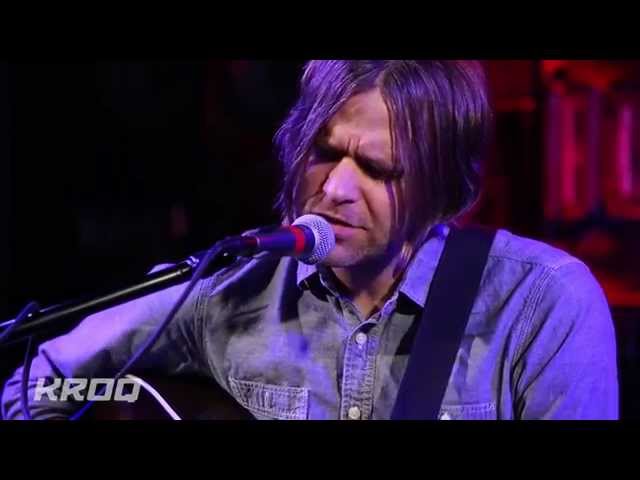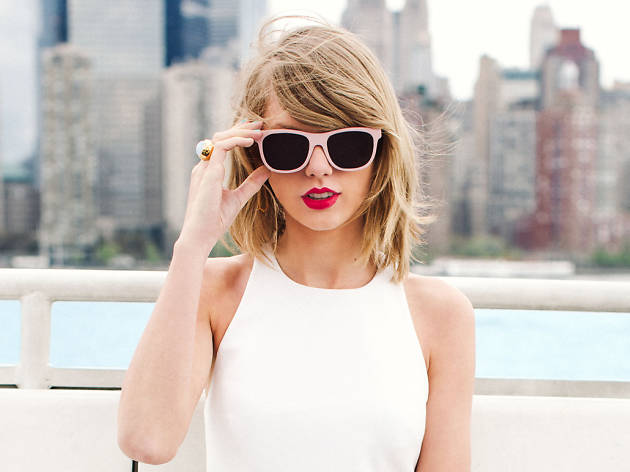 Lesson 4: Taylor Swift - 'Style'
Who
: Pop princess who set some serious #squadgoals last year, wears a lot of red lipstick, has two cats.
She says
: 'When we go crashing down, we come back every time 'cause we never go out of style'.
We say
: The song actually begins 'Midnight, you come and pick me up, no headlights / A long drive, could end in burning flames or paradise' – and we've just got to say that with no headlights, 'burning flames' is a very, very likely possibility. Headlights on, guys, please. Anyhow, we're thinking this is a song about brief, doomed, intense relationships (T-Swift has come a long way since 'Love Story's happily-ever-after) but that are no less meaningful. Sometimes we date people we shouldn't date. Nothing lasts forever – except red lipsticks, they never go 'out of style'.
If you like this, try
: Katy Perry.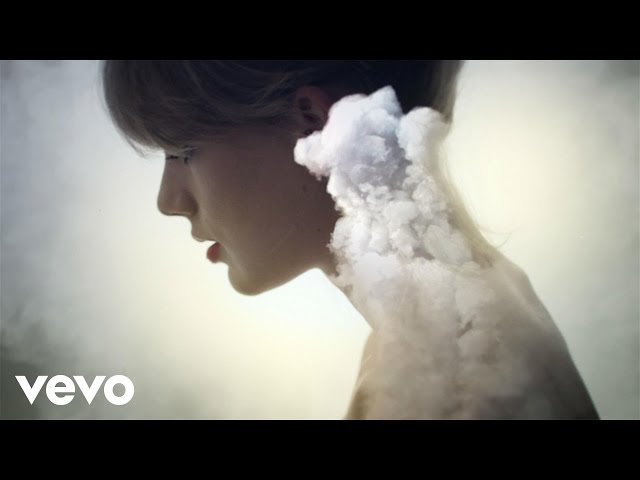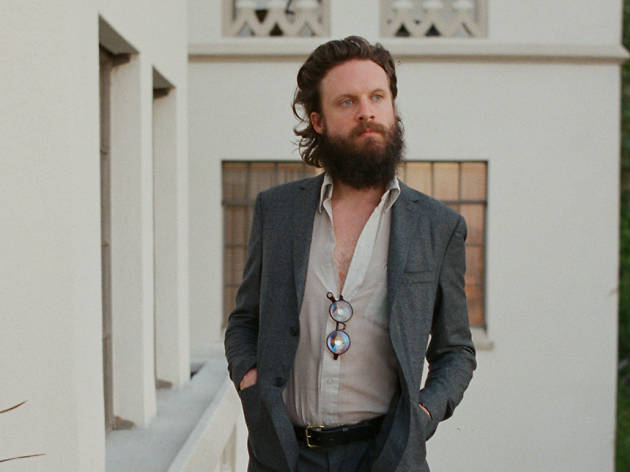 Photo: Emma Elizabeth Tillman
Lesson 5: Father John Misty - 'Chateau Lobby #4 (In C For Two Virgins)
Who
: A clever, self-loathing folk genius also known as J Tillman, and a former member of folk heroes Fleet Foxes.
He says
: 'People are boring but you're something else I can't explain / … / I haven't hated all the same things as somebody else since I remember'.
We say
: Perhaps a true measure of love is when you both hate all the same things – isn't it great to scorn at 'boring people' and to 'play piano in the chateau lobby' while snickering at the trite idea of true love together? Before you know it, bam, love happens. The two of you are equally cynical and intellectually matched, snarky and snappy, and we're guessing, lovely dinner guests. Another thing this song has taught us is that the word 'bourgeoisie' should be in more songs.
If you like this, try
: First Aid Kit, Sharon van Etten, Tobias Jesso Jr.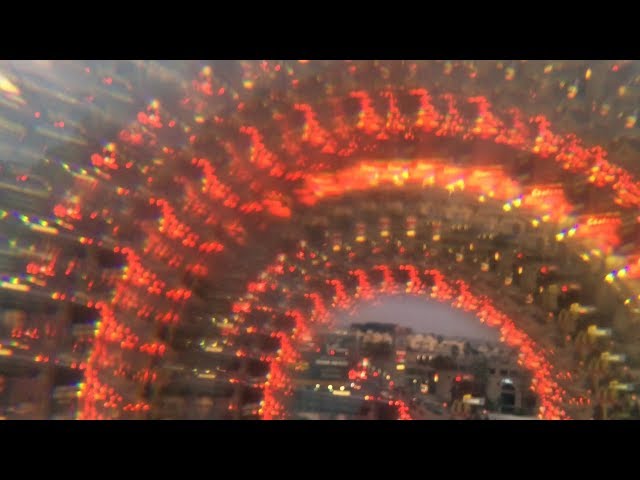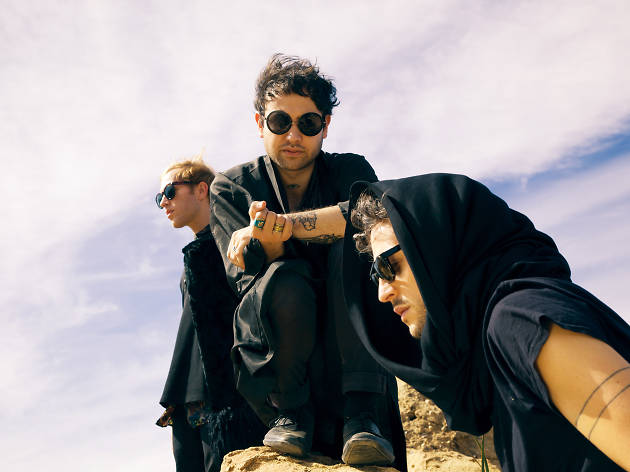 Photo: Neil Krug
Lesson 6: Unknown Mortal Orchestra - 'Multi-Love'
Who
: Kiwi psych dabblers.
They say
: 'It's not that this song's about her / All songs are about her / … / She don't want to be a man or woman, she wants to be your love'
We say
: If you disregard the fact that the title is 'Multi-Love' and that the lyric 'we were one, then become three' clearly hints at polygamy ('Where is your God?') or at the very least polyamory, then we can all agree that it's a buzzing, infectious, rewarding song. All songs are about you! Plus, you're so emotionally, sexually and spiritually self-actualised that you refuse to be defined by your sex! Next, is non-monogamy the new monogamy? Much has been said of open relationships; maybe this is a good time to talk about traditional relationship structures, to challenge boundaries (with consent), to explore the complexities of modern relationships. Love wins, okay.
If you like this, try
: Alabama Shakes, Tame Impala, Toro Y Moi.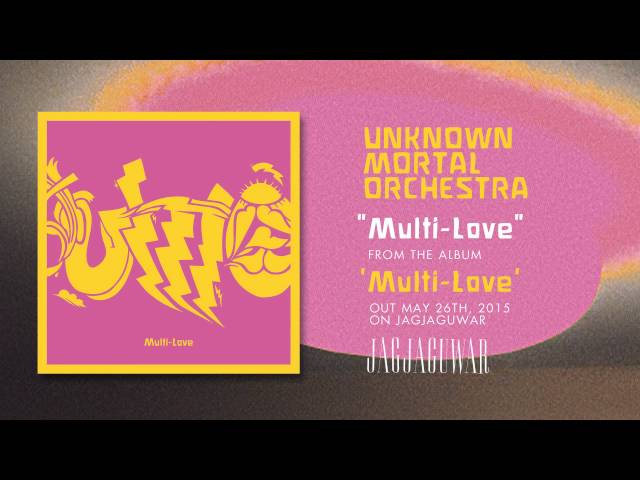 Lesson 7: Miguel - 'Coffee'
Who
: The Prince of R&B. He also sounds a lot like Prince, and sings a lot about sex.
He says
: 'Coffee in the morning, I don't want to wake you / I just want to watch you sleep / It's the smell of your hair and it's the way that we feel'
We say
: Full disclosure: this is the clean version of 'Coffee'. The non-clean version featuring Wale replaces the word 'coffee' with the word 'fucking', ie 'sweet dreams turn into coffee in the morning'. Still, the lessons to be learned here are that coffee is always good in the morning, that we could all use a tall glass of heartfelt enthusiasm, and that maybe, just maybe, watching people while they sleep is not creepy at all. We're dating in the digital age, but technology hasn't yet killed true love. Be earnest. Be straight-up with people. If, like Miguel, you want to say 'I wish I could paint our love', come right out and say it.
If you like this, try
: Childish Gambino, Frank Ocean, Jeremih, The Weeknd.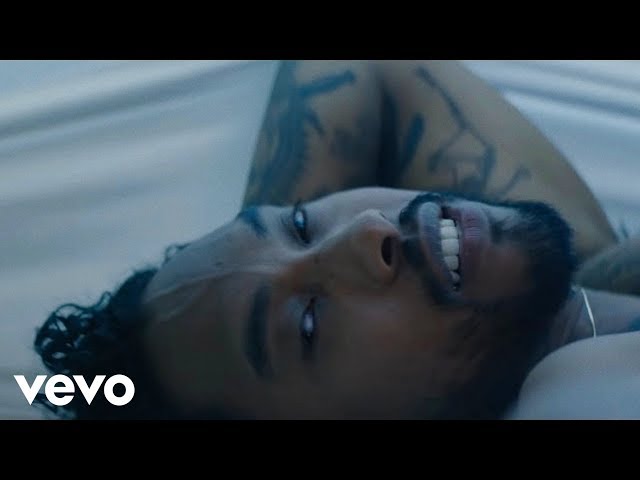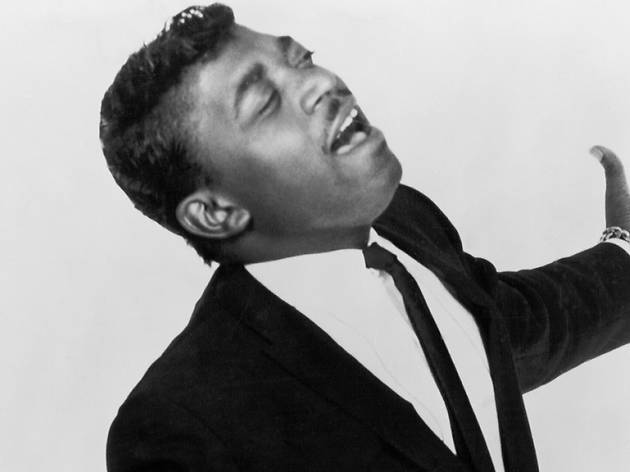 Lesson 8: Percy Sledge - 'When a Man Loves a Woman'
Who
: American soul singer and Hall of Fame inductee with gospel roots.
He says
: 'When a man loves a woman, can't keep his mind on nothin' else / He'd change the world for the good thing he's found'.
We say
: When a man loves a woman, 'she can do no wrong'. When a man loves a woman, 'he'll spend his very last dime tryin' to hold on to what he needs. He'd give up all his comforts and sleep out in the rain, if she said that's the way it ought to be'. Yet, when a man loves a woman, 'she can bring him such misery if she's playin' him for a fool'. Look, love can really screw you up – your bank balance and your friendships, for instance – but it's a wonderful, wonderful feeling while it lasts.
If you like this, try
: Aretha Franklin, Ben E King, The Temptations.