Lucy Rose interview
From writing songs in her parents' living room to riding bikes with the Hells Angels in the LA desert, the Surrey singer-songwriter has certainly come a long way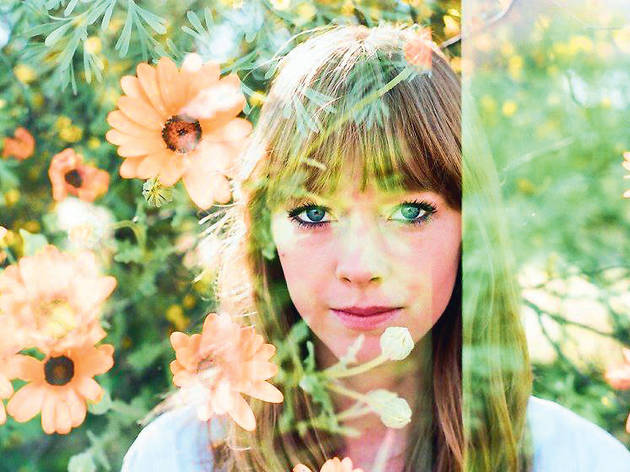 What was the inspiration behind your debut album 'Like I Used To'?
I wrote the songs at a time when I didn't think anyone was going to hear them. A lot of the songs are about growing up, finding out who you are and learning from the mistakes that you've made. When I play those songs now, they have more of a nostalgic feeling than how I felt at that time.

Why did you name your album 'Like I Used To'? We noticed that it's also in the lyrics for two of yours songs, 'Shiver' and 'Gamble'.
'Shiver' was written before 'Gamble', then someone told me that I used the same lyrics for both. Initially I thought of changing them because I used the same line twice, but I realised that it encapsulates the feel of the album. You know when you are growing up you try a lot of different things so there are a lot of feelings over almost-mistakes and things that didn't work out? This all just fits into the album.

Charlie Hugall, who produced for Florence and the Machine and Ed Sheeran, helped to produce your album. How did that happen?
He came to my show and we became instant friends. I was still unsigned when I was recording my album and he was really the key factor for it. We did one single and got it played on the radio. People seemed to like it and he willingly did the whole album for free at my parents' house. We just sat in the living room and made an album with the hope that I would get signed or that something would happen. Luckily something did happen, thank god [
laughs
]!

Who are you musical influences?
They are always changing. For the first album, I was discovering a lot of music like a normal teenager who listens to BBC Radio 1 and whatever that's current. So I went completely one way which was just listening to old stuff from Neil Young, Joni Mitchell and Carole King. Now I have been listening to new stuff and current bands. I love Tame Impala, Kendrick Lamar and there's a band called The Amazing from Sweden who is also great. To see these new bands coming through is quite inspiring.
Tell us about the first song you ever wrote.
Well the first or even the first 20 songs I wrote were all terrible. They were all really bad for a long time. I wrote my first song on the piano and it was about my dog who I love so much. So it was a love song for my dog.
Will there be a second album soon?
Yes, we've actually finished recording it, so hopefully it's coming out soon. We've been playing our new songs from the second album at gigs, so if we play songs that you don't know then those are the ones from our upcoming album.

There are so many female singer-songwriters out there. How do you make yourself stand out?
I don't really compare myself too much because I feel that there's room for all of us. I'm all about the more girls the better, especially in this industry since it's so male-dominated. When I see so many women doing so well, it's more like an inspiration for me. I don't really compare myself and I don't try to be different. I think if your music is good and the song you're making is good then we should enjoy each other's music.

The music video for 'Bikes' shows a different side of you; what's the story behind it?
It was the first video I did when I was signed and I was asked what I wanted to do. Doing music videos can be a bit of a drag because they make you look in the camera and mime every time so it gets a bit boring. I asked myself what I wanted to do and I thought I would love to go to LA – ride a motorbike in the desert with loads of Hells Angels, be in a massive bar fight and just do crazy stuff. They let me do it, so before I knew it I was on the plane to LA on my own.

Did you already know how to ride a motorbike?
No, I've never ridden a motorbike before then. I lied to the label and told them I had prior experience so that they would let me do it. When we got there one of the bikers taught me how to ride and I picked it up very quickly. Then the next thing I know, I am riding the bike on the freeway with the sun setting and all the bikers around me.
'Like I Used To' is out in stores. Rose was in town at The Bee Publika for an Upfront gig on March 13. www.lucyrosemusic.com.