Onra interview
We had a quick chat with French producer Onra ahead of his KL show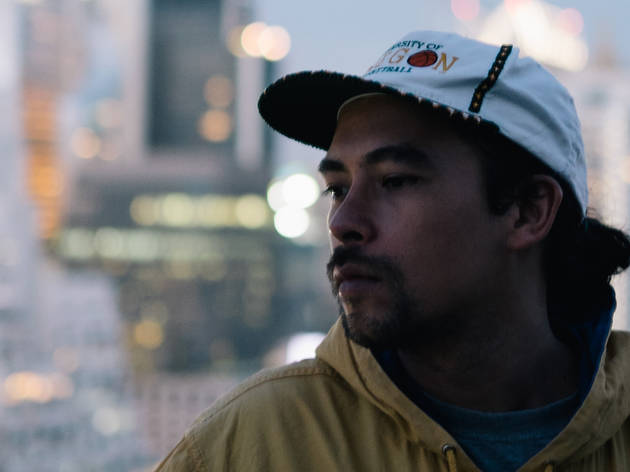 Parisian hip hop beatmaker Onra's last album 'Fundamentals' may have dreamy, romantic notes, but expect something a little different as he wraps up the 'Chinoiseries' trilogy with the release of 'Chinoiseries Pt 3'. We had a quick chat with him ahead of his upcoming Upfront show at The Bee.

'Chinoiseries 3' will be released soon. And you'll be releasing it as a special edition together with 1 and 2. Does this mean the end of 'Chinoiseries'?
Yes, I have decided over the years to make it a trilogy, so this is the final chapter.

'Chinoiseries' is definitely Sino-centric. Is that in any way an homage to your heritage?
Not really actually, I don't have Chinese origins. I just happened to find a lot of Chinese records while on vacations and that's how it started. I would have done the exact same thing if I weren't Asian.

Have you always envisioned 'Chinoiseries' as an ongoing series? How has the process of producing it been like for you? Any interesting stories from your crate-digging sessions?
The first one was really spontaneous and I made it in two weeks. It's basically all demos, and I didn't think it would do well. After a while, I stumbled across more Chinese records and just decided to make more for the fans since no one else was really doing this. There's been a lot of stories to tell because I found Chinese records all across Asia, and it's always been a challenge.




You've released a jazz album with Buddy Sativa. How different was producing that compared to 'Chinoiseries' or 'Fundamentals'? Are there any plans for a follow-up to 'Yatha Bhuta Jazz Combo' in the future?
That jazz project was a one-off and it was completely different from what I usually do. It was spontaneous as well and very recreative, we were just having fun and the music came out that way. There won't be a follow-up. I'm very fortunate to work with All City Records who let me do literally whatever I feel like doing, the way I want to do it. 'Fundamentals' was a bit more like my album 'Long Distance', where I worked with a few vocal collaborators on some hip hop, funk and R&B.

You've said in an interview that 'Music is going so fast, I don't know if I should keep on doing my funky shit, or if I should move on to something else.' Do you still feel the same way?
Not really, I kind of detach myself from what's going on in the music world and just focus on doing my own thing, whatever that is. At the end of the day, I can only do me; so if I feel like doing more funky stuff and I do, then that's just what's going to happen.

What do you look for in collaborators?
I'm looking for collaborators that have the same sensibilities as mine. I think that's the most important. We have to have the same kind of references. For example, I never listened to electronic music or drum & bass, and I don't think I could work with someone from that world very easily.

What can we expect from your upcoming KL show?
It's my first show in Malaysia and I'm really excited to come and play. So I'm gonna give my best! I'll play a bunch of stuff from various albums ('Long Distance', 'Deep In The Night', 'Fundamentals' and of course 'Chinoiseries'). My set has various tempos, it's like a journey, and I believe it's really smooth and always has that funk.

For more info visit soundcloud.com/onra.