Futbol Mundial World Cup party at The Roof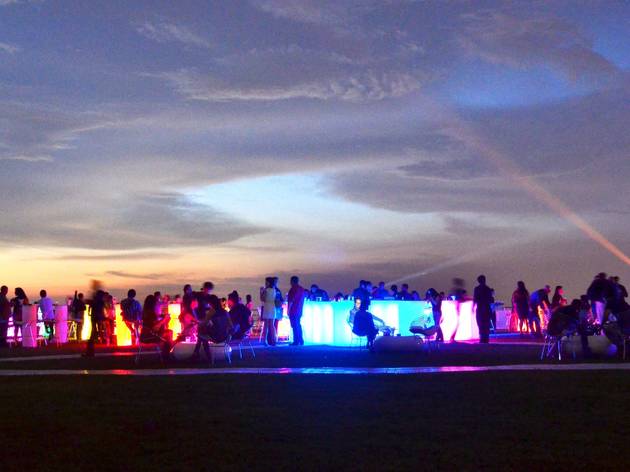 At The Roof, the 2014 World Cup final viewing party begins as early as 10pm. For this occasion, five large screens will be set up at Asia's first green helipad bar, Stratosphere. Leading up to the 3am kick-off, there will be a street carnival parade with drumlines, samba dancers, fire dancers, cheerleaders and guest DJs spinning. On top of that, be treated to beer promotions, free face painting, foot and shoulder massages and football party packs. You can also shop for football merchandise and stand a chance to win some freebies at the football bazaar.
The Roof is also giving one lucky fan a chance to host their own party with 30 friends. All you have to do is predict the final score and best player of the match (forms are available at participating outlets at The Roof) and upload a photo of your best football moment on The Roof's Facebook page. Include the tags #scoretheroof and #scoresambafever with your most creative caption.
The winner will be announced on July 15.