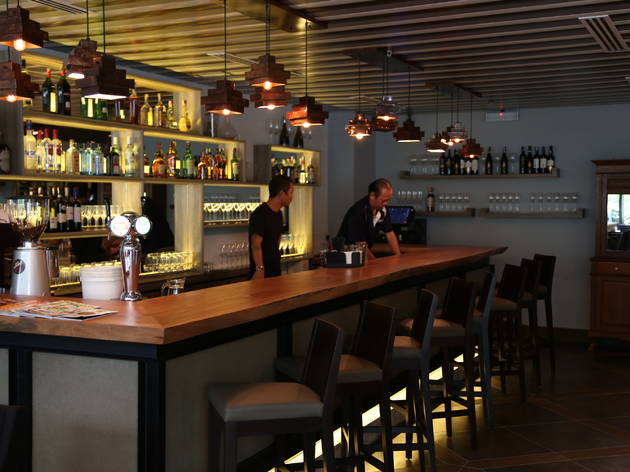 1/9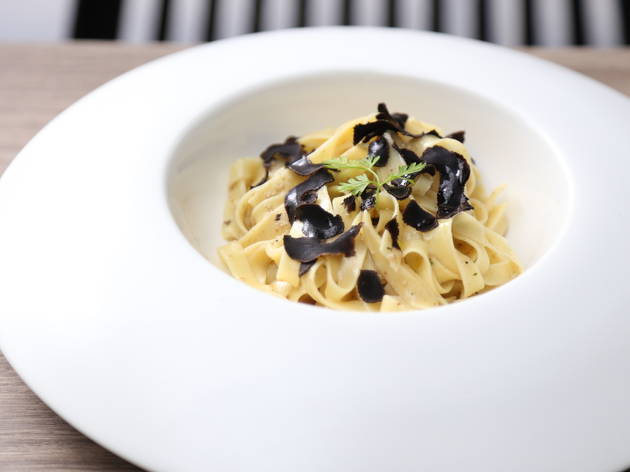 2/9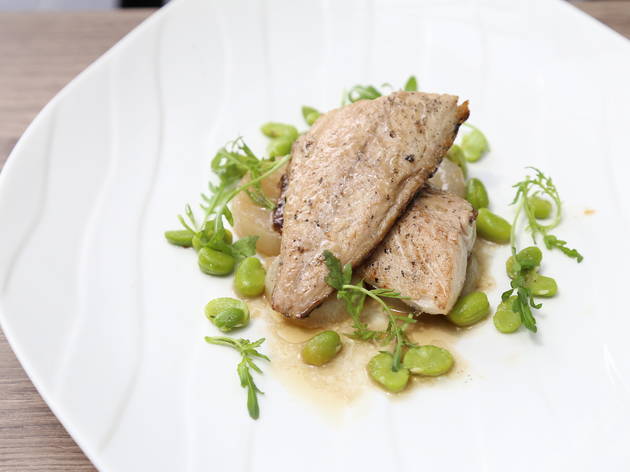 3/9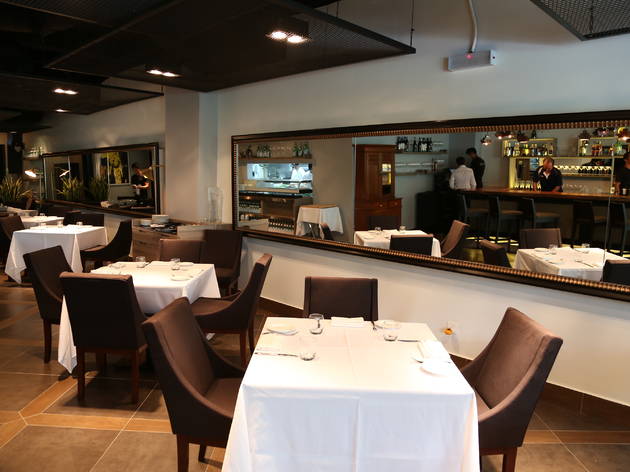 4/9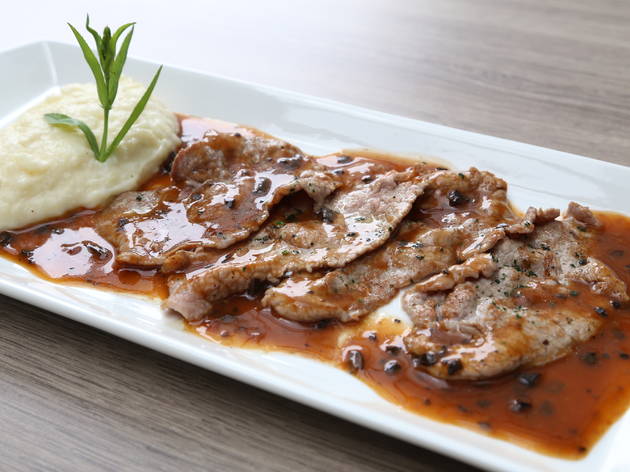 5/9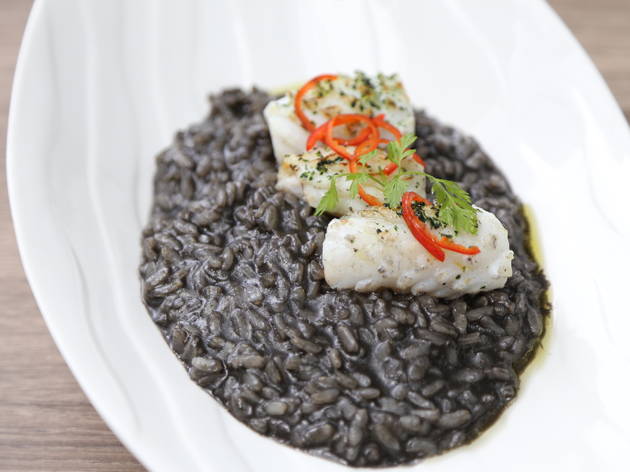 6/9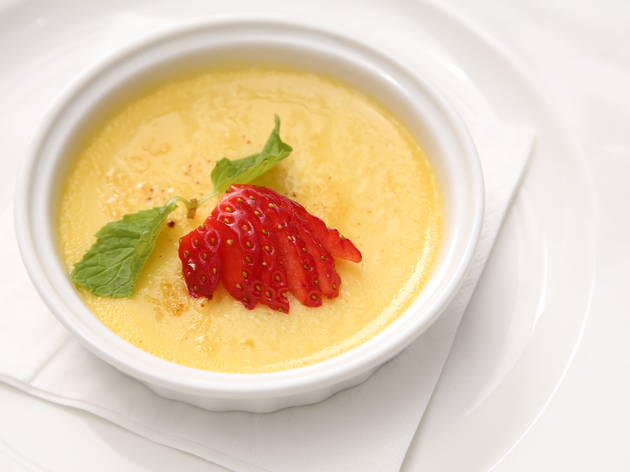 7/9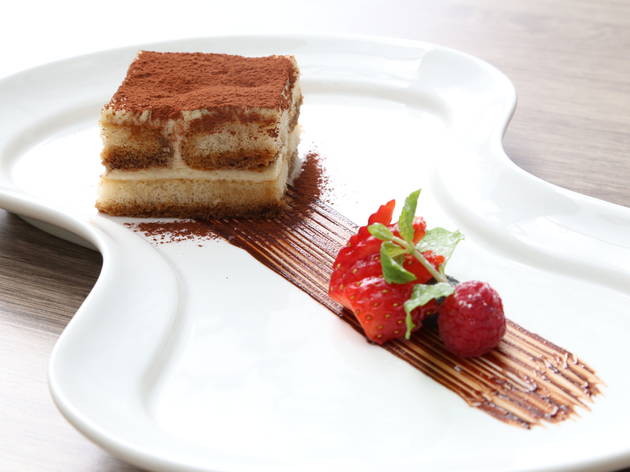 8/9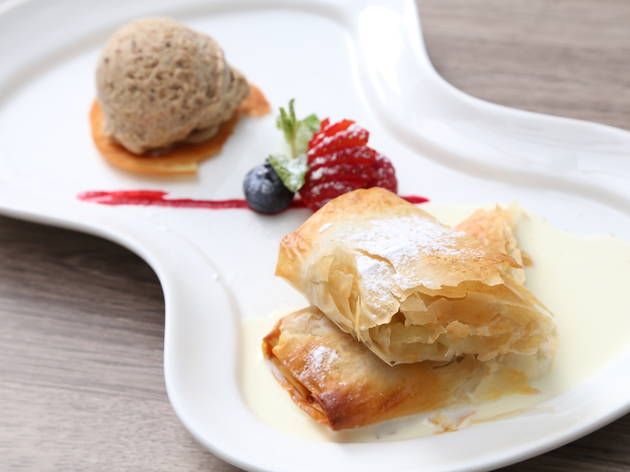 9/9
In a city that's choking on Italian restaurants, Zenzero couldn't have opened at a better time. As long-running establishments like Nerovivo and Ciao run out of steam, the scene has been temporarily stagnating, leaving Zenzero with ample space to emerge heroic. And for good reason. It doesn't suffer from an outdated menu nor does it apply sickeningly '90s presentations. Simply, it's an Italian restaurant that feels present.

A Friday dinner reservation proves necessary when the restaurant is filled to the last chair: On my right, a well-dressed couple oohs and ahhs with aching deliberation; on my left, a cluster of laughing girls are piling up on wines; behind me, a ten year old jabs on an iPad as his parents watch. To each his own capacity, everyone is having a good time. I suppose it isn't difficult when sitting in a twinkling, white-clothed setting while being spoilt by the restaurant's manager, Francois – formerly of La Vie En Rose and Yeast – who elegantly shuffles across the floor with a sturdy gaze and a slim smile. When led by him, the floor service is exemplary.

Food influences straddle between Italian and Mediterranean in a way that's impressively clear-cut – none of that helter-skelter all-encompassing twaddle that so many Italian restaurants fall victim to. Even if it's short and seemingly safe, the menu hints at a chef who used to live by an Italian coast. A casual preemption: Don't go looking for Neapolitan pizzas and golden lasagnas.

It's been a while since I've seen an Italian menu this clean so I (regretfully) skip the burrata pugliese (chewy Italian cheese made from mozzarella) for the Ancona-style brodetto, a pretty tangerine broth that supports a heap of shellfish and squid. It's a first date dish, but the flavours are too big on the tomato while lesser so on the seafood. Redemption is close: The polenta and gorgonzola ravioli exists if just to cover up Zenzero's mediocrities. It's a plate of silky pasta squares filled with just enough blue cheese to startle every few bites, brought together by the faintest hit of truffle.

The mains are tamer, which is to say that they tick the right boxes without necessarily thinking outside of them. My baked gnocchi à la sorrentina is a dish so simple and unfussy, it leaves me confused. The accompanying tomato sauce is sparklingly clean; light enough to be eaten on a beach, but hearty enough by a fireplace. The lamb rump with minted couscous is similarly confounding; hitting 'good', 'not bad', and 'not great' all at once. Finally, the seabass with fennel and leek puree arrives with little ceremony, but it splashes and thrashes with flavour; the cooking of the fish is faultless, the fennel punch is crucial and the light pour of anchovy sauce tightly binds everything together. The dessert of cannoli with ice cream doesn't rattle our opinions too dramatically, which raises a question that can sum up Zenzero itself: Why break ground when it doesn't need breaking?
Venue name:
Zenzero
Contact:
Address:
A-09
St Mary's Place
1 Jalan Tengah
Kuala Lumpur
50450

Opening hours:
Mon-Fri & Sun, 11.30am-1am; Sat, 6pm-1am
You may be interested in: