Mohd Yaseen Nasi Kandar Pulau Pinang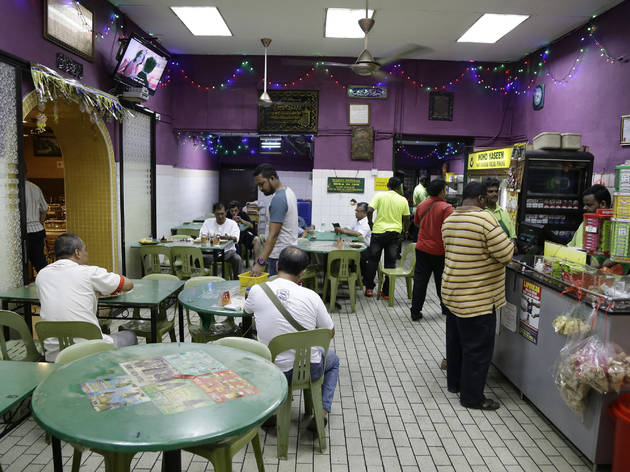 1/3
Photo: Hizwan Hamid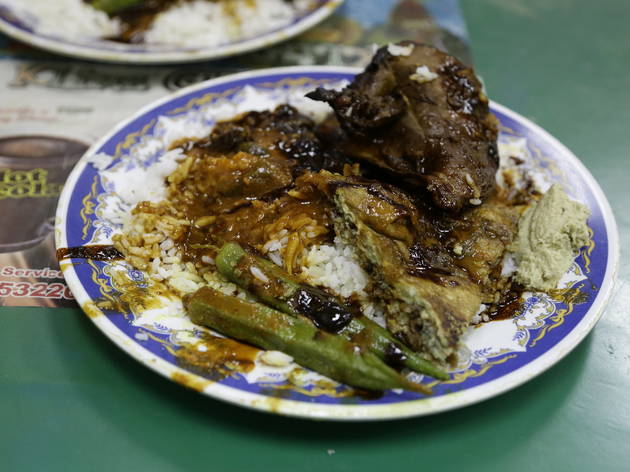 2/3
Photo: Hizwan Hamid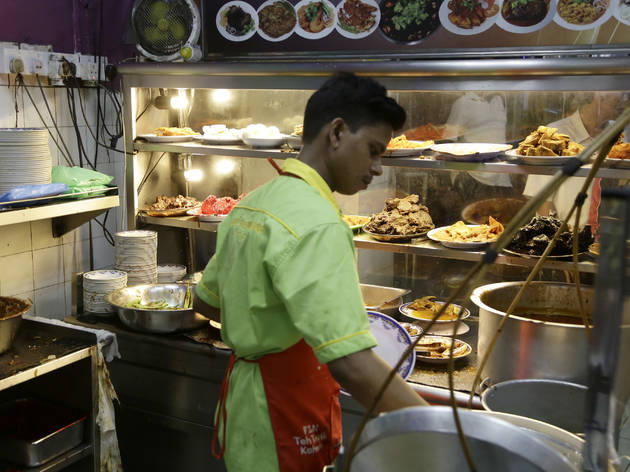 3/3
Photo: Hizwan Hamid
Time Out says
Confession: Until recently, I had never eaten at Yaseen; let's just say that it had never crossed my mind to look beyond the regular chains for nasi kandar. It was only when a Penangite friend suggested we go there for supper one night that I first got acquainted with the decades-old nasi kandar joint. Apparently, the claim is that the nasi kandar at Yaseen comes pretty close to a plate you would get in Penang.

We visited on a Tuesday night around 9pm, and Yaseen was all lit up like a Las Vegas casino – it seemed like the only sign of life on the quiet side of Jalan Tuanku Abdul Rahman. It may have been past dinnertime, but there were about ten people ahead of us in line for nasi kandar (this, I learned, is considered normal. The queue can get a lot longer). Inside, there's an air-conditioned extension where most of the crowd goes, but the purple-walled 'old wing' is where the old-school charm lies.

Like me, you might be tempted to go for fried chicken, udang or sotong as your protein, but the speciality is the ayam kicap – chicken in a rich, soy-sauce curry whose flavours are further enhanced when topped with at least four different types of curry (it's best to just let the anneh go crazy with the curries he piles on your rice – he knows what he's doing). The result of this mix – paired with dabs of the obligatory sambal kelapa on the side – is delightfully spicy, and my only regret is not being able to finish off the rice soaking in all that curry goodness. I did, however, polish off my large chicken piece to its bone, pleased that it stayed juicy throughout.

If there's some sort of rivalry going on between Yaseen and the famous Restoran Kudu bin Abdul nearby (which P Ramlee used to frequent), I have yet to find out – although my aforementioned Penangite friend simply dismissed the latter's nasi kandar for being 'just ordinary' when I asked. Maybe I'll have to visit Kudu one day to know for sure, but since the place was closed when I passed by just after 10pm, the 24-hour Yaseen is already winning in my eyes. I'm looking forward to my next plate of nasi kandar here; when that happens, I'll be sure to say 'nasi separuh'.
Details
Address:
351 Jalan Tuanku Abdul Rahman
Kuala Lumpur
50100

Contact:
Opening hours:
Daily, 24 hours. Closed 1pm-2pm on Fridays
Best selling Time Out Offers