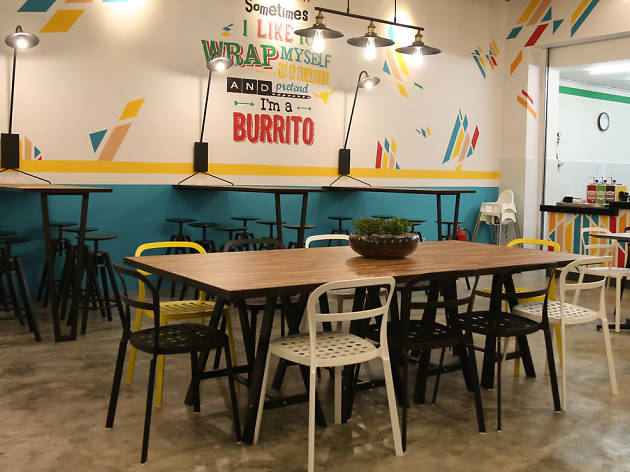 1/7
Photo; Hizwan Hamid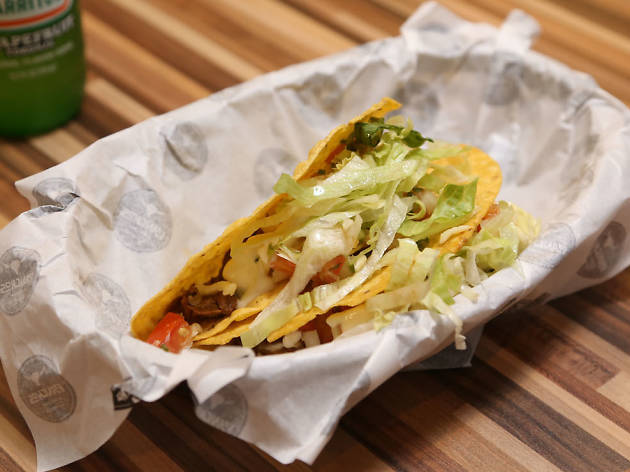 2/7
Photo: Hizwan Hamid
Chipotle beef tacos (RM14.50 for two)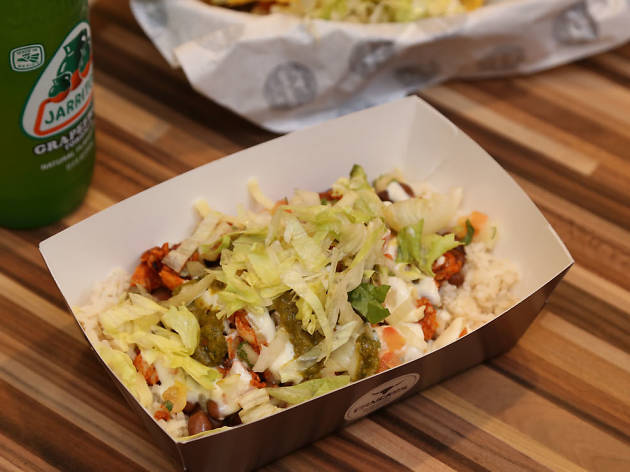 3/7
Photo: Hizwan Hamid
Spicy chicken burrito bowl (RM16.90)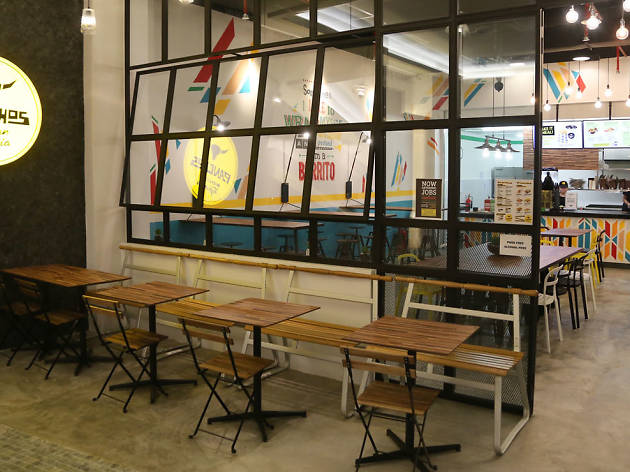 4/7
Photo: Hizwan Hamid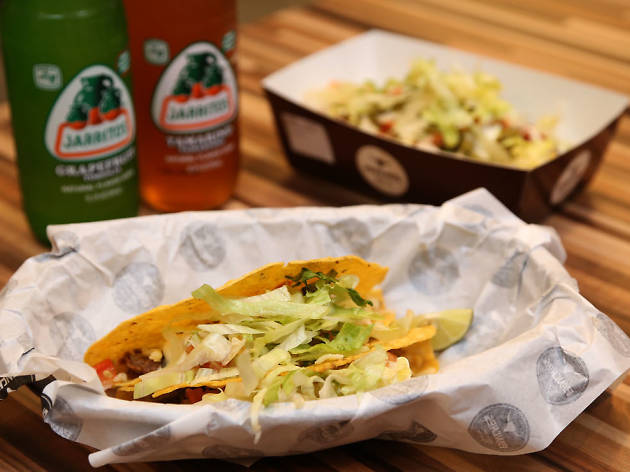 5/7
Photo: Hizwan Hamid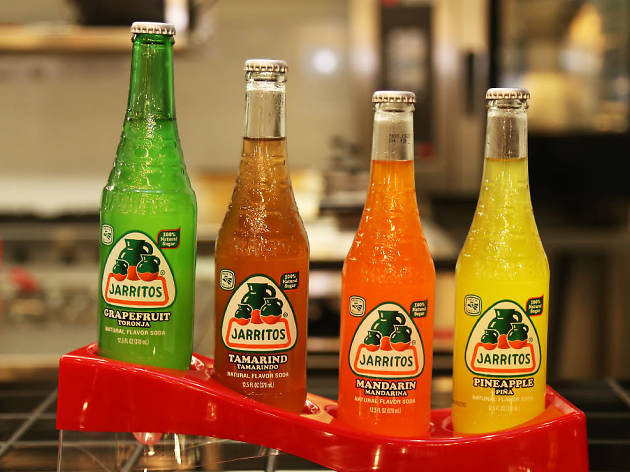 6/7
Photo: Hizwan Hamid
Jarritos soda (RM10.90)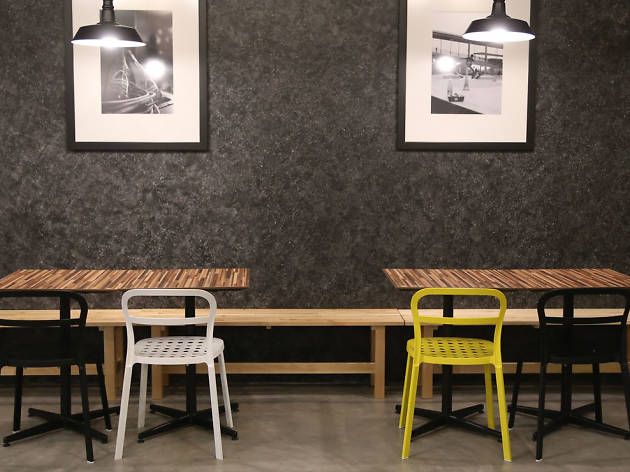 7/7
Photo: Hizwan Hamid
Time Out says
Where can one find a burrito in KL that hasn't been bastardised with fried chicken and mayonnaise? Enter Panchos, a homegrown and independent fast food-style restaurant reminiscent of a taco shop. It's a good-looking taco shop too; Aztec print walls, suspended light bulbs and a bare cement floor that wouldn't look out of place in a cool neighbourhood café.

My first Panchos experience was a takeaway chipotle beef burrito – reheated after a few hours. Even with the tortilla a little on the soggy side (thanks to the microwave), this was a pleasant first experience. A burrito is typically a tortilla stuffed and rolled up with rice, beans, pico de gallo (fresh tomato salsa), lettuce, sour cream, cheese and meat; amazingly all the ingredients were on point. Being wrapped up tight with all the other ingredients meant that the fluffy rice absorbed all the good flavours from the pico de gallo and chipotle pulled beef, which was tastefully tender, juicy and not at all scant in portion. If I had any doubts about Panchos before, this burrito zapped them away.

Since then, I've had the Panchos chipotle beef burrito a number of times and it's always consistently good; it's even better with their house-made jalapeño hot sauce, which adds a spicy tanginess to the burrito. Officially a Panchos fan, a recent visit prompted me to venture out of my burrito comfort zone to try the other menu items. With all of its dishes, Panchos lets you pick your own protein: beef (chipotle or spicy slow-cooked beef brisket), spicy chicken or pan-fried fish. I went for hard tacos with fish and the spicy chicken as my quesadilla filling. I wasn't expecting a repeat of my burrito moment, but I didn't expect to be so disenchanted either. While execution was there (they've got the crisp, hard tacos down pat), it was the meat filling that brought the dishes down. The spicy chicken was dry and under-seasoned (no hint of spiciness detected), while the meagre serving of pan-fried fish in the tacos reminded me of shredded fish fingers. The tacos also had way too much sour cream, which was all I could taste in my first bite.

Maybe Panchos still needs to fine-tune some of their recipes, but I'm rooting for their cause in providing gourmet Mexican street food with fresh ingredients (they claim to make everything from scratch), because KL needs to know that nachos don't just come with cheese and beef chilli.
Details