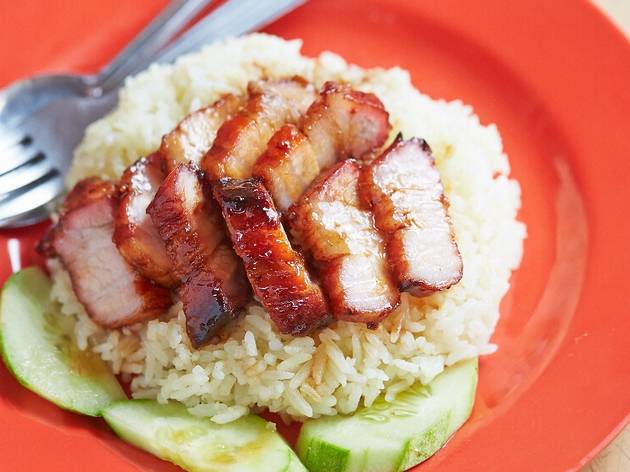 1/4
Photo: Shawn Lor/Pixelpix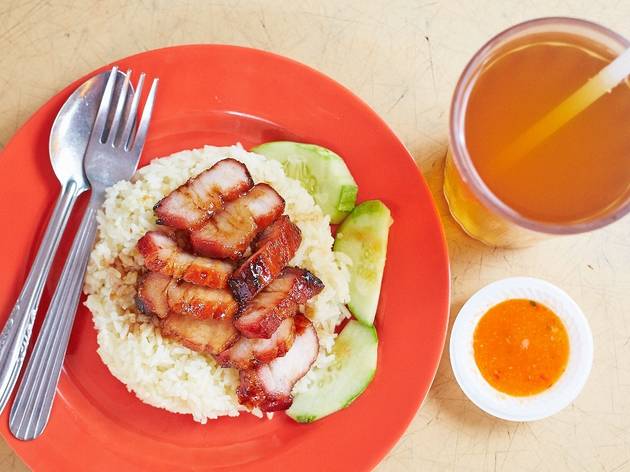 2/4
Photo: Shawn Lor/Pixelpix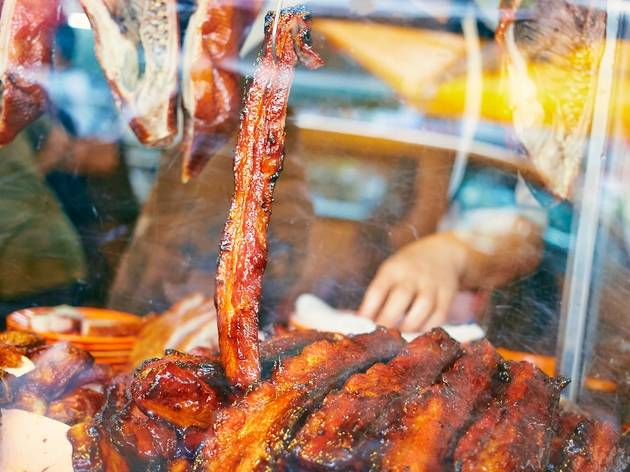 3/4
Photo: Shawn Lor/Pixelpix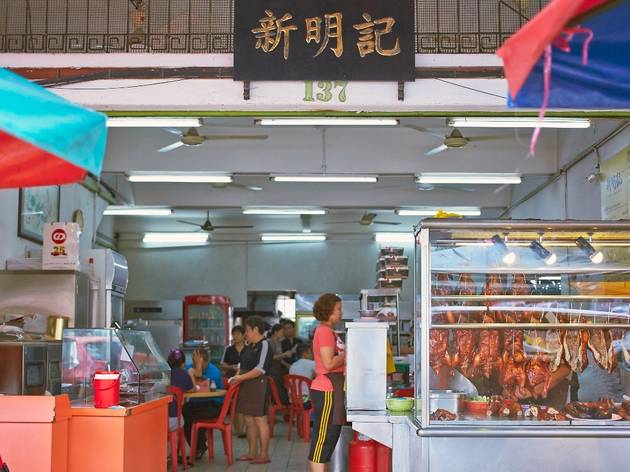 4/4
Photo: Shawn Lor/Pixelpix
August 2011

I love the butt of my duck. Crackling crispy skin, tender meat with a smoky undertone – yeah, I've heard 'em all about a roast duck. But if you know your bird, you'll chomp down to the bum – the chewy, richly-flavoured, and disgustingly (it's a fowl's ass after all) adipose-packed duck butt is quacktacular. All the herby essence is collected at the duck's bottom and if you snip it into tiny slabs, they make an excellent beer snack.
The queue at Sun Ming starts at 11am and come any later than 2pm, you'll have to eat cucumbers for lunch. Although the restaurant replenishes yummy ducks from the roaster throughout the day, Sun Ming closes when all its dishes run out. The biggest draw for me is still the unfussy, honey-glazed char siew – the fatty layer and charred bits are unmistakably well-proportioned. Always, always ask for the special char siew sauce. Commendable too were the fork-tender siu yuk and yong tau fu. And while you're at it, go the whole hog with a generous helping of slightly blackened yet moist duck liver sausages.
Offal too bourgeois for you? Wait till you see the number of happy (chicken) feet swimming in our ABC soup. Chicken parts, which aren't served to you, like shinbones, neck and giblets are simmered with peanut, watercress, black bean or old cucumber to make soup. The steamed broth is mildly-seasoned, allowing the vegetables, chicken remnants and herbs to elicit their natural piquancy. The real clanger here is perhaps timing – if the chicken feet were left to swim a while more, the stock would've achieved a satisfying thickness that could even cure a flu.
Sun Ming never tolerates a pallid duck sitting on its display glass – each bird is consistently well-browned and that explains why their roast duck disappear by the whole. The doubleshoplot restaurant has doubled its fan base, with patrons dining alfresco too facing the row of glistening ducks – not the most strategic seat while waiting for your order, I'm sure. Service can be a tad slow but that's only because of the regular crowd who vouches for Sun Ming's stellar food quality. Now, someone bring me more of those fatty duck derrières.
Venue name:
Restoran Sun Ming
Contact:
Address:
137 Jalan Sarjana
Taman Connaught
Kuala Lumpur
56000

Opening hours:
Mon & Wed-Sun, 10.30am-4pm
You may be interested in: