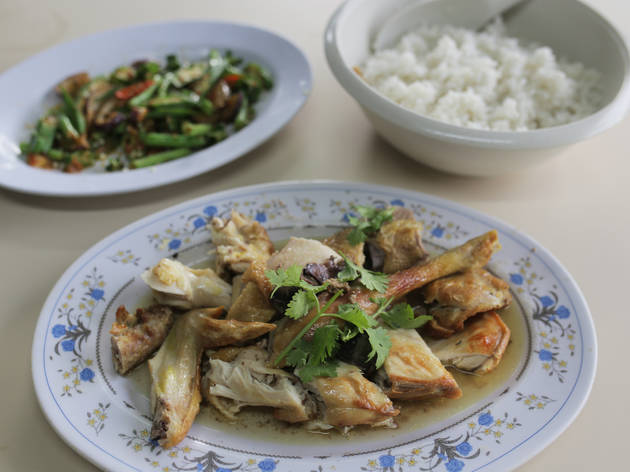 1/3
Photo: Bryan Ong
2/3
Photo: Bryan Ong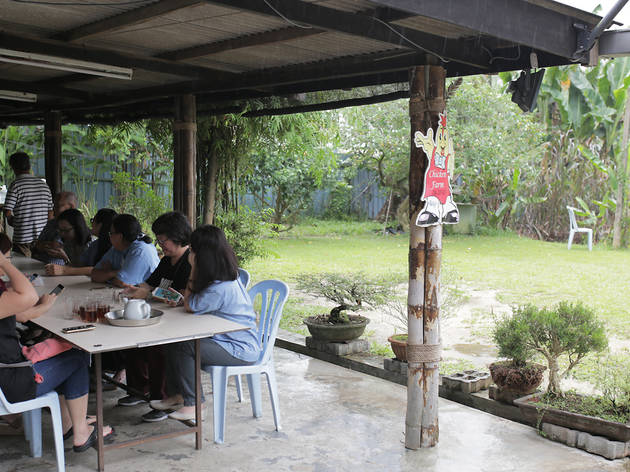 3/3
Photo: Bryan Ong
You don't have to travel great distances for fresh organic chicken; Uncle Rani Chicken Farm is located less than an hour's drive from the city. Former mechanical engineer Abdul Rani Wahab, or Uncle Rani, built this farm from scratch six years ago in line with his vision of a clean, sustainable farm where chickens can live happily. The chickens here live off anything that grows in the surrounding area, from leaves and vegetation to self-grown fruits and duckweed that grow on a man-made lake within the compound. Here, the chickens live for a good four months as opposed to the 40 days that commercially farmed chickens do; and because they're allowed to grow, what you get is leaner and more flavourful meat that's packed withnutrients.
Along with his wife and a few helpers, Uncle Rani runs a small eatery right on the farm where you can order the chicken to be cooked in a variety of styles including oven-roasted, steamed, braised in rendang, with ginger sauce, and fried. For something simple and (very) satisfying, go for the oven-roasted chicken – the poultry is simply seasoned with salt and tossed into the oven; what you get is juicy, tender and perfectly seasoned meat. Every part of the chicken is used here, including its fat, which is rendered down and used to flavour the rice that accompanies the meat.
Because of its popularity and limited seating, you need to reserve your table days ahead if you're planning a weekend visit; weekdays are less hectic, but it never hurts to call before making your way here.
Venue name:
Uncle Rani Chicken Farm
Contact:
Address:
Lot 1280
Lorong Dato Abu Bakar
Kampung Gombak 20
Selangor
48050

Opening hours:
Tue-Sun, 11am-6pm