1/3
Photo: John Lim
Watermelon and natural frozen yoghurt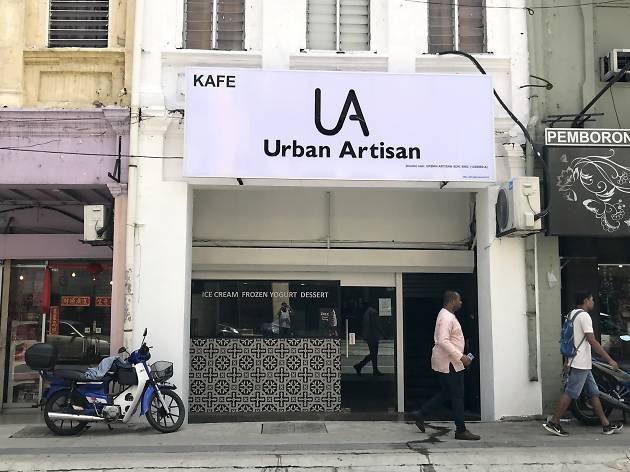 2/3
Photo: John Lim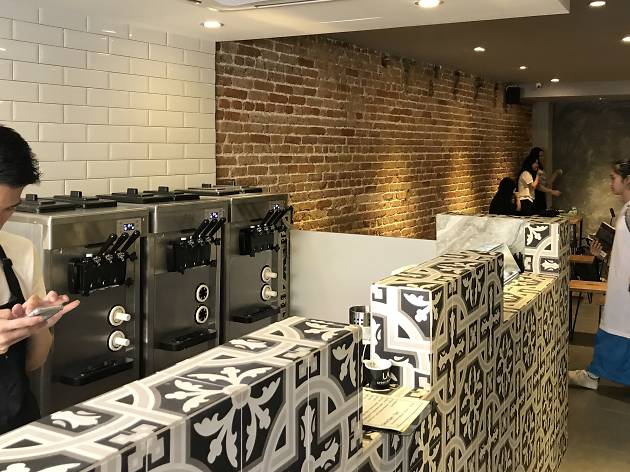 3/3
Photo: John Lim
Time Out says
More than two years after it first opened in George Town, Penang, homegrown soft serve brand Urban Artisan have finally arrived in KL. Known for their photogenic and unique soft serve combinations, Urban Artisan is the newest kid on the block rejuvenating KL's oldest streets with the same brand of hip nostalgia provided by the likes of PS150, Chocha Foodstore, Botak Liquor and Merchant's Lane. Like its neighbours, Urban Artisan's aesthetics bring together old- and new-world charms through exposed brick walls, slate-gray floors and minimalist light wood furniture, providing a cool contrast to the old neighbourhood, as well as an ideal Instagram background for their colourful soft serves.
The man behind Urban Artisan is Joe Lim, who previously ventured in soya bean curd making before taking the leap into making soft serve ice cream for an increasingly health conscious Malaysian crowd. While no nutritionist would recommend soft serve as part of a healthy diet, Urban Artisan's range uses less sugar than commercial brands, and is made from a mix of fresh milk and cream that results in a lighter and smoother soft serve than most.
When it comes to flavours, his imagination runs wild. The flavours range from the familiar like Valrhona chocolate, coconut and watermelon, to Korean-inspired Binggrae banana milk, Hokkaido Lavender and Oceanic Sea Salt. The latter is a curiously blue-tinged soft serve made with a sprinkling of salt that brings out the natural sweetness of the cream, and lingers on with a pleasant coconut aftertaste. We haven't tried anything quite like it, and it's a winner – even Joe admits that it's one of their surprising best sellers.
The range of six stand-alone flavours (RM11.90 per serving) changes each week, as do the two-combination options where two flavours (RM12.90 per serving) are paired in unconventional but well-thought out ways, such as the earthy Matcha & Roasty Hojicha with Oceanic Sea Salt, or a refreshingly sweet watermelon with natural frozen yoghurt. Other combinations that have appeared in the past include green tea and lychee, French Valrhona Cocoa and Oceanic Sea Salt, salted golden egg yolk and Coal Black Thai Coconut, as well as Hokkaido lavender and Earl Grey tea. It's still early days yet, but we're excited about what they have in store.
Details