Designer spotlight: Anni Tai and Rachel Chew of Pebble Paper Design
The duo behind the pretty floral-and-fruit-patterned notebooks that's taking over your social media feed
Who they are
Anni Tai, 22, and Rachel Chew, 22, are the pair behind Pebble Paper Design. The connection began when they were communications course mates in university; after graduating they launched their stationery label in May, eschewing the corporate life for an entrepreneurial path. 'The corporate space, it's not for us; it's too confined. We thought, "Why not start our own business?" We both love design and we both love notebooks,' says Rachel. And with that millennial mindset, Pebble Paper Design was born.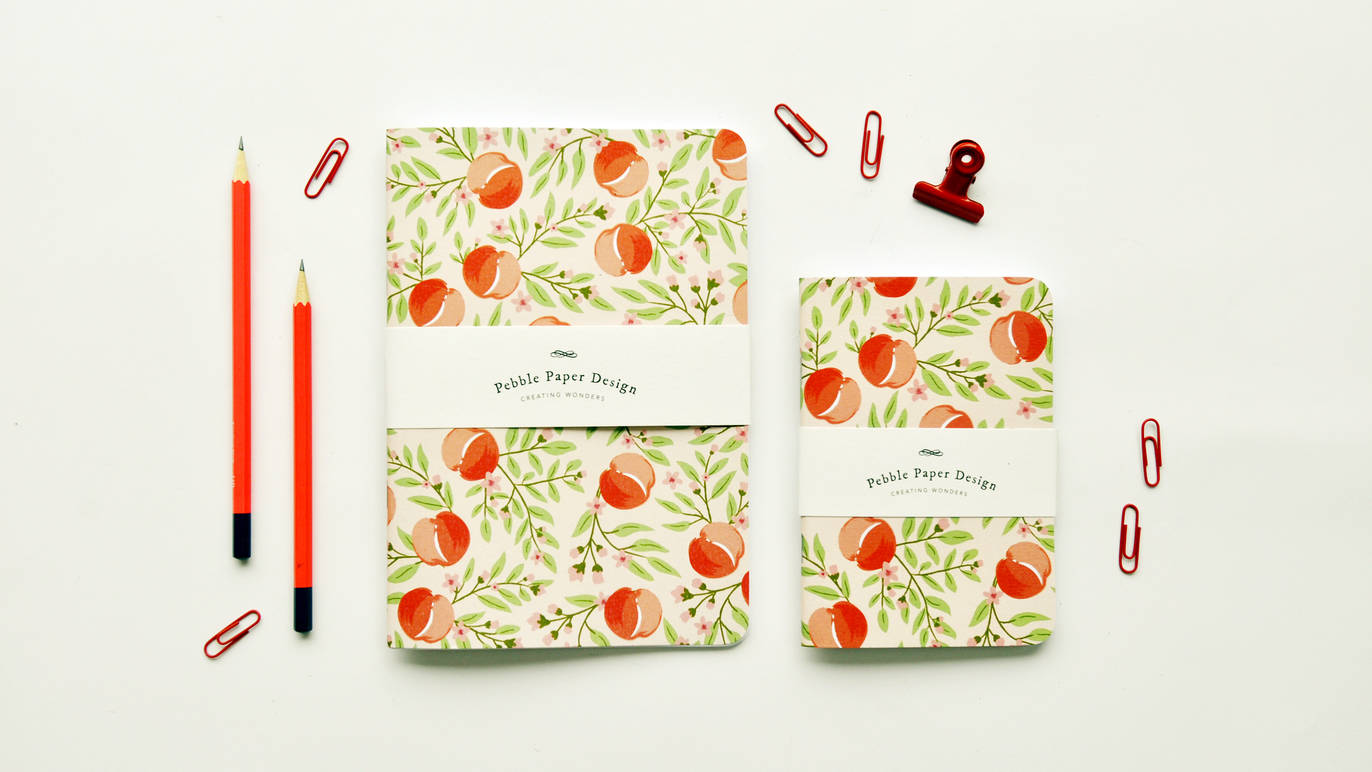 About the line
Notebooks – medium, pocket and slim – and, well, temporary tattoos, but more on that later. Their first collection, aptly named 'First Bloom', set the tone for their signature style: four floral-patterned notebooks in soft shades of lilac, rose and tangerine. 'I think that's our style; we're colourful, quirky, whimsical,' Anni says. They've recently released their follow-up series, 'Fruit Garden', in clean, crisp prints of blueberry, lemon, peach and strawberry – it feels like summer and looks good enough to eat. If you're not keen on patterns, there are also plain pastel notebooks in palettes of daffodil yellow, mint green and pale pink.

The temporary tattoos are a result of a collaboration with Habitatt, a local label that designs, prints and sells temporary tattoos. The Habitatt x Pebble pack includes ten temporary tattoos of five floral designs from Anni and Rachel's 'First Bloom' line. 'We like creative projects, we like to work with creative people,' Rachel offers by way of explanation.




Pebble Paper Design was a gamble worth taking. In a little over four months, the brand has nearly 12,000 followers on Instagram; they now have an international stockist in a store in Bali, Indonesia; and they've begun accepting wholesale orders.

'When we got into this, we discovered a community of stationery enthusiasts – all these people who want to take their time to fill the paper, write calligraphy, things like that,' says Anni. 'A notebook is all about your thoughts; you won't be distracted by pop-ups like Facebook, games or WhatsApp. It's not going to be deleted or run out of battery, it's always going to be there for you. I like that.'

Where to find it
Buy Paper Pebble Design products online at www.pebblepaperdesign.com.