The trio that makes up Malaya Co. are Tengku Muhammad Shah (Moe), Shahida Hasan and Joshua Siow. Friends since their university days back in the UK, the idea of the brand stemmed from Moe's final year project. Tasked with creating an advertising campaign for a product, he figured that it would be difficult to start a campaign with a product that didn't exist. Enter Joshua and Shahida; the three of them decided to team up and create a watch that was launched at the exhibition show of Moe's final year project.
'Malaya' also means 'freedom' in Tagalog. They found that the word fit perfectly with their ambition to give the freedom of choice to the consumers. Their watch straps, for example, can be interchanged; and in their new Black Series, the bag has a three-way carry system in which users can adapt the style to their choosing.
They're primarily a lifestyle and branding agency, but see their products as a way of building their portfolio and showcasing their talent as a young branding agency. 'We wanted to create our own brand and show how well we can actually market the products that we sell,' said Moe.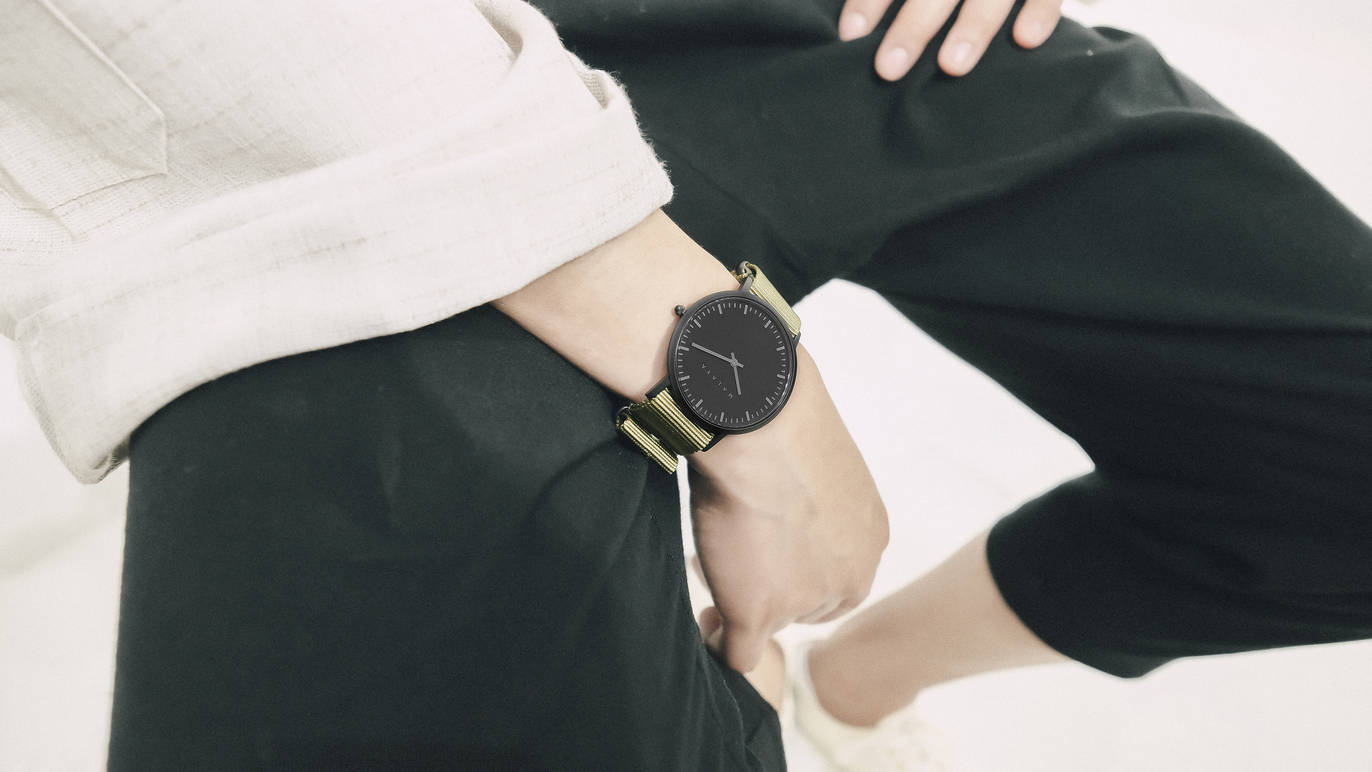 Their focus is to create the daily essentials that would add value to the customer, and are versatile enough to be used in any situation. They originally started with selling watches and various straps, but they're 'not a watch brand,' explained Shahida.
In May, they launched the Black Series, which includes the Malaya -02 and -03, a watch set and bag respectively. The collection is all about military functionality and industrial minimalism, concepts that draw inspiration from the Singaporean police force and army that Moe and Joshua served in. 'We really like the fact that military products are designed with functionality in mind,' said Joshua. 'We've named it the Black Series to mimic military stealth and tactical approach. We wanted to create a bag and watch, keeping in mind that these products are supposed to be functional but also sleek and industrial at the same time.'



L-R: Moe, Shahida, Joshua
Expect more from them in the coming months. Apart from their latest Black Series, they've hinted at more things to come for the brand. 'Just keep your eyes open,' said Moe.
Their online store sells their entire collection, but the brand has multiple stockists around KL, including Acquire Store, Fashion Valet and Pret-A-Porter.
Buy Malaya Co. at malayaco.com